The Curious Sky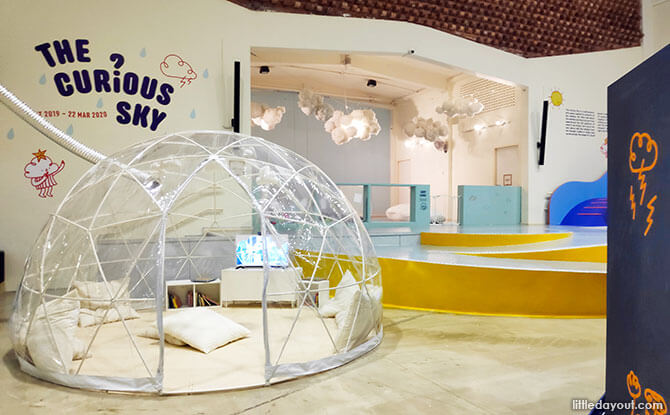 The Curious Sky is a multi-sensory arts play space inspired by elements of the weather. We often talk about the weather, but have we ever truly experienced the full spectrum of what it can bring? Come and join us to sing in the rain, dance with the rainbow, hear the thunder rumble or simply look up for the endless possibilities The Curious Sky brings you.
Opening Hours:
Wed and Thurs: 930am to 5pm
Fri, Sat & Sun: 930am to 6pm
Access into The Artground is Free!
Donations are encouraged.
Children must be accompanied by parents or carers at all times.
Related Events