With more time spent at home, it's important to keep your home looking and feeling like a comfortable, clutter-free place suitable for work from home duties and even zoom calls. The easiest way to spruce up corners or make the living space more pleasant is to add more greens in the form of indoor house plants!
If you think you may be a plant-killer, fret not. We've got some protips and ideas on how to "greenify" your home.
---
Benefits of Indoor Plants and Greens
We spoke to Wood Works Studio's founder, Keith Low, on plant survival tips.
"I think besides the air purification benefits, aesthetically I feel eyes are drawn to things that are alive. We added alot of plants in the space both real and artificial (due to lifestyle and lighting conditions of the space)," said Keith.
Protip: Add either artificial or real plants in spaces for some fresh air and a soothing scene.
---
Hardy House Plants Easy to Grow
For people with "not-so-green" thumbs, Keith had some suggestions on which plants to purchase.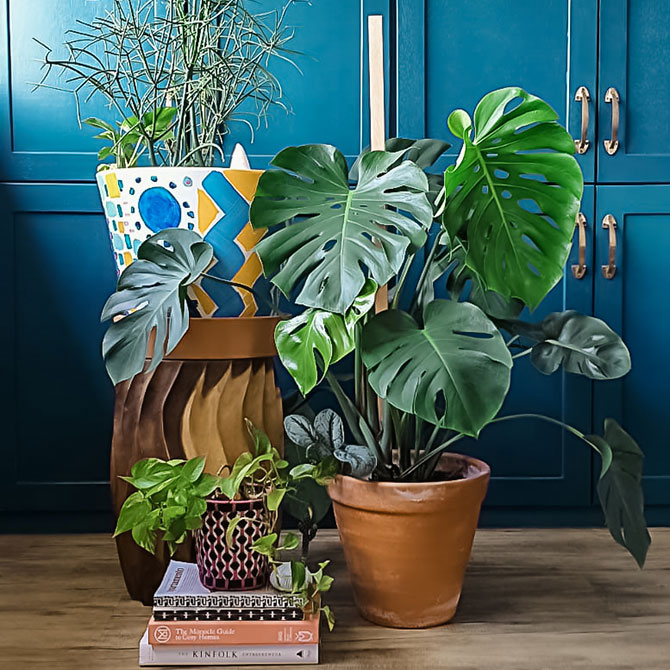 His recommendations include Pothos (golden pothos, silver pothos), Wandering Jew, Monstera, Air plants (tillandsias) (No soil required!) and the Pencil Cactus.
---
Important Plant Care Tips from Interior Designer Keith Low (or How not to be a Plant murderer)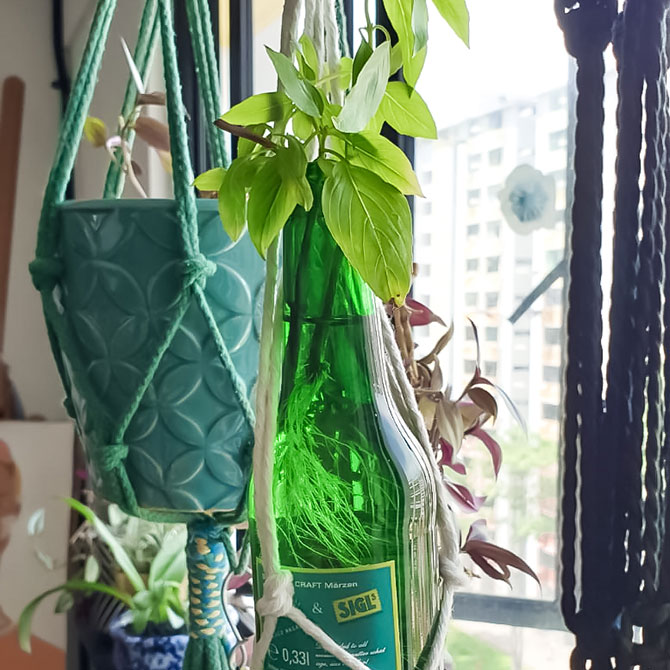 He also had these plant care tips to maintain the greenery at home.
Do take note that every plant needs some form of light; and
Underwatering is always better than over watering!
"I would observe my plants every so often just because they make me feel so good. When u do this u will notice the leaves curling or slight yellow which would mean watering or moving the plant to a new spot."
---
Where to buy Indoor Plants
Terrascapes LLP is Keith's go-to as the owner Sandy has beautiful plants and very knowledgeable. He also frequents the plant sellers at Thomson especially Ji Mei nursery. He also visits Rabbit Island which is a popular haunt for plant-lovers.
---
Styling Tips with Indoor Plants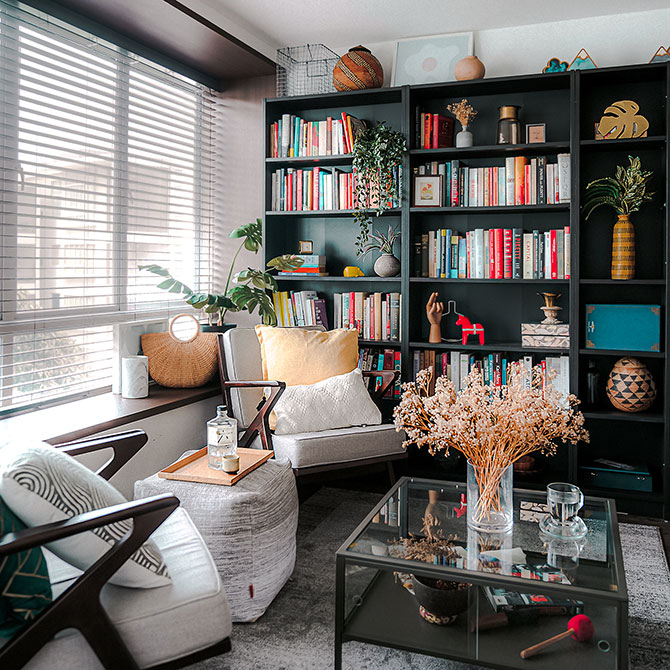 Keith recommends starting with containers and avoiding plastic ones for the display of indoor plants. He even used old cups with broken handles, by drilling a hole in the bottom. He also collects various vases, old wine bottles, vintage hunts or anything cheap on Carousell.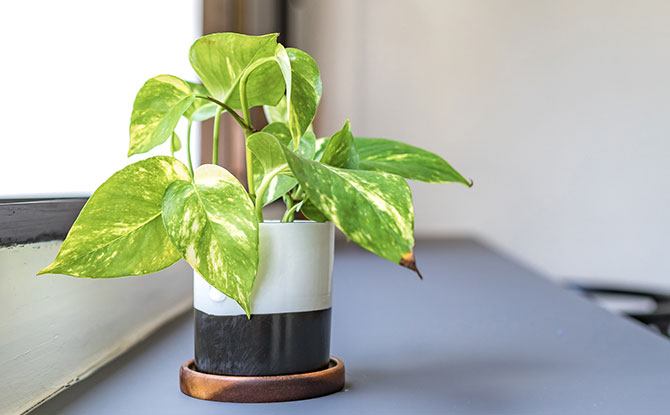 For instance, you can paint an old pot for the pencil cactus.
You could also propagate indoor house plants in old bottles to add a personal touch around the home. Bottles and various containers can be upcycled and used as unique vessels for the plants.
Zoom Backgrounds with Plants
If you still prefer not to have any plants at home, Wood Works Studio has kindly shared some downloadable Zoom backgrounds which you can download below.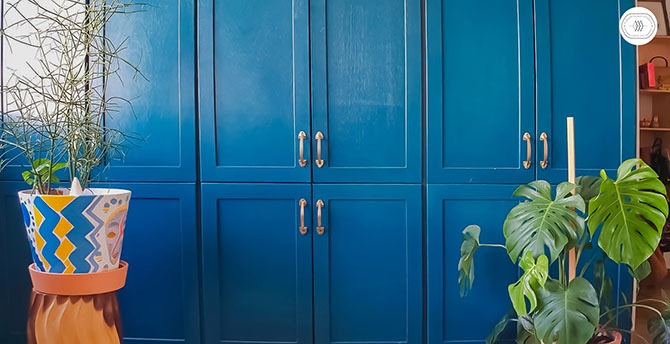 Give your home a brand new look with a Zoom background, or try your hand at growing some real greens of your own!