In Little Day Out's Countries of the World series, we ask expatriates living in Singapore to tell us more their home countries, their cultures and traditions. In this feature story, we learn more about Switzerland.
Switzerland is a landlocked country at the heart of Europe. It is a small country which has brought us Roger Federer, the Swiss Army knife, lots of chocolate and Swiss cheese. In Singapore, Switzerland is also well known for its high standard of living and beautiful scenery.
To learn more about Switzerland, we speak with Charlotte Clancy, from the Swiss School in Singapore. Charlotte is a teacher in the Kindergarten class and comes from the Canton of Graubünden in Switzerland.
The Swiss School in Singapore is an international school where classes are conducted in both English and German. Located at Bukit Timah Road, it is officially recognised by "Bundesamt für Kultur" (BAK) as a "Swiss Government Approved School".
---
-- Story continues below --
Little Day Out: What dish/ type of food is most representative of your culture/country?
Charlotte: For Switzerland I would say Fondue or Raclette are very popular dishes, especially in winter when the weather is cold.
A fondue is a communal dish whereby small pieces of bread and potatoes are dipped into a cooking pot of melted cheese over a portable hotplate in the middle of the table.
A raclette is a semi hard cheese made from cow's milk that is usually fashioned into a wheel. It is most commonly used for melting. The cheese is normally heated, and then the melted part scraped off and served on top of cooked potatoes with pickled cucumbers and onions.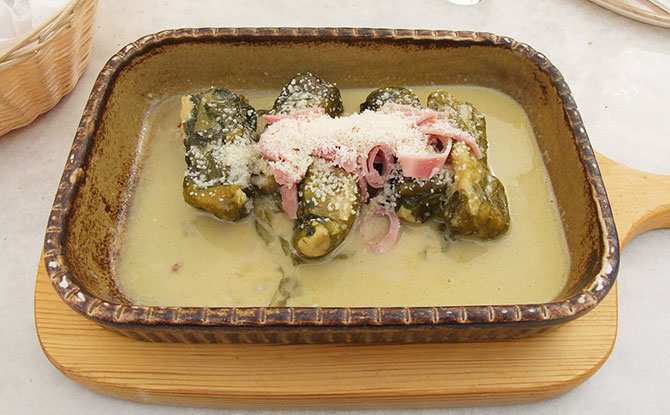 More specific to my region is a dish called Capuns. It is very yummy! It's a traditional food of the Canton of Graubünden. The dish consists of Spätzle dough with pieces of dried meat, such as air-dried beef from the area, and rolled into a chard leaf. They are then boiled in a gravy made of bullion, milk and water, and served covered with grated cheese.
You can tell, we definitely like our cheese dishes.
What is your favourite festival in Switzerland?

Fastnacht / Carneval is a big festival in Switzerland, however, as a child my favourite was always the "Alpabzug" or "alpine decent". I want to show this to my children one day when we are back in Switzerland. It is celebrated at the end of the summer when the cattle returns from the alps where they stayed all summer. The cows are decorated in flowers and the villagers will play the alpenhorns and regional crafts and foods are being served.
Another nice one is the "Mostete". It's an autumn festival when the local community gets together, and freshly harvested apples go through the apple press and the local farmers produce some fresh apple juice or cider.
I also like the huge bonfires we make on the top of the mountains on the 1st of August, on our Swiss National Day.
Where is your favourite location in Switzerland?
My personal favourite spot is on the lawn outside our holiday cottage in my hometown in the Canton of Graubünden. It is beautifully located in the mountains and bears many memories for me.
Another one of my favourite location is definitely the old town of Zurich with many nice restaurants, bars and quaint little shops.
What do you miss most about Switzerland?
Christmas markets! We enjoy hot roasted chestnuts and mulled wine in the cold winter weather. I also miss the colourful foliage we find in autumn.
What is one thing that people would be surprised to learn about Switzerland?
That we have four official languages and that Bern is the capital, not Zurich.
What is a traditional gift in Switzerland?
Switzerland is definitely famous for our chocolates, so we often give chocolates or a bottle of wine as gifts.
If people were to visit Switzerland, what is one souvenir that they should bring back home?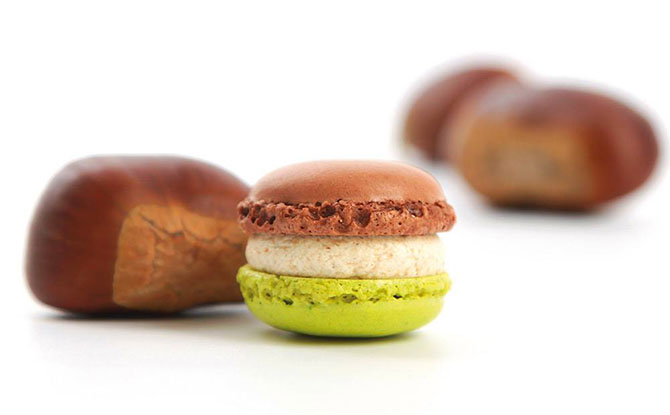 I definitely recommend to bring back some yummy chocolate, Luxemburgerli (a special Swiss macaron), or a small and useful Swiss pocket knife (it often comes with an in-built bottle opener).
Or sometimes I bring small cow bells, really small ones.
What in Singapore reminds you most of Switzerland?
I am a teacher at the Swiss School in Singapore. As the curriculum and teaching material is exactly the same as back in Switzerland, reading stories to the students, especially in German, using books familiar to me really makes me feel at home.
Moreover, the lush greenery and quietness here definitely takes me away from busy Singapore and reminds me of the Swiss countryside.
---
Interesting Facts About Switzerland
Capital: Bern.
Official languages: German, French, Italian and Romansh.
Flag: Switzerland's national flag is distinctive as it is a square flag. It consists of a white cross on a red background. It officially became Switzerland's national flag in 1889.
Geography: Switerzland is a mountainous country located in Western Europe. Its neighbours are Germany to the north, France to the west, Italy to the south, and Austria and Liechtenstein to the east. It is divided into 26 federal states known as Cantons. It has a population of about 8.5 million.
Major cites: Beside the capital Bern, other major cities in Switzerland include Zürich, Geneva, Basel and Lausanne and Lucerne.
Typical Swiss dishes: Swiss food has been influenced by German, French and Northern Italian cuisine. Common Swiss dishes include Cheese fondue, Raclette, Älplermagronen (a gratin with macaroni, potatoes and cheese), Rösti and Birchermüesli.
In Bern, a specialty is Berner Platte, a traditional meat dish to consists of meat and sausages with beans and potatoes served on a large plate. It dates back to 1798 when a great feast was thrown to celebrate the defeat of the French army by the Bernese.