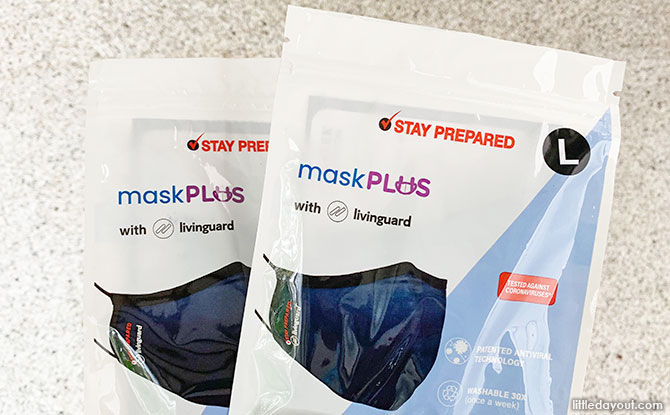 Singapore residents can collect one free reusable MaskPlus Livinguard
Mask from 1 March, 10 am till 14 March, 11.59 pm from vending machines across the island.
---
Free Masks for Collection in Singapore from 1 to 14 March 2021
Temasek Foundation is once again issuing Singapore residents with reusable masks as part of the efforts to continue to keep COVID-19 in check. The new blue-coloured masks can be collected from #StayMasked vending machines using government issued IDs with barcodes. Alternatively, manual entry is also possible to collect the masks.
There are 1,100 #StayMasked vending machines at over 800 locations island-wide. Check stayprepared.sg/locate for the closest vending machine to you.
Check the Mask Size before Collecting
These new MaskPlus Livinguard masks are available in small, medium, large and extra large sizes. The small size is only for children aged 8 and younger and can only be collected from Community Centres and Clubs, Plaza Singapura and the Temasek Shophouse.
Take note that the sizes of the masks is different from previous free mask distribution exercises. It is advisable to check on the correct mask sizing before collecting the masks as no returns or exchanges will be allowed.
The new mask sizes can be checked online here. There is also a handy sizing ruler which you can use to check your correct mask size. There will also be sizing templates published in local print newspapers.
Those who find themselves between sizes, or at the upper end of one size, are advised to get the next size up for a roomier fit.
---
MaskPlus Livinguard masks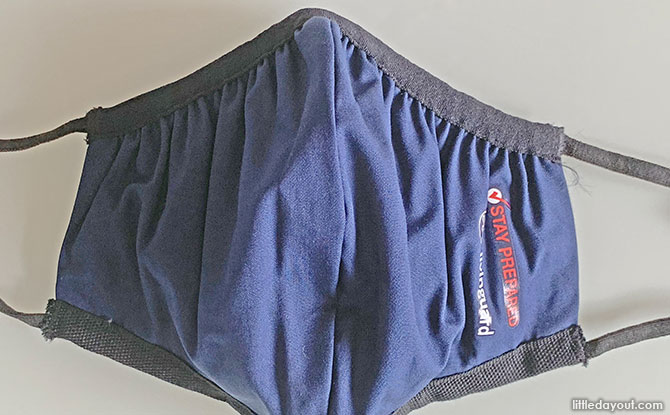 This new MaskPlus Livinguard reusable mask has two layers of 100% proprietary-treated
cotton fabric that offer protection primarily by inactivating viruses. It has an antiviral
performance of over 97% and an antibacterial performance of over 99.75%, after 30 washes.
One difference of this reusable mask compared to those issued in the past is that it only needs to be washed once a week. Assuming it is worn daily and washed weekly 30 times, the mask can be used daily for up to seven months. Proper washing instructions are included with the mask.
---
Ordering Additional Masks
Singapore residents can also pre-order additional masks. This can be done from 1 March, 10 am onwards at this website. Each pre-ordered masks is priced at $10 and each resident can order up to five additional masks, subject to availability.
Visit stayprepared.sg/masks for more information on the latest MaskPlus Livinguard
free mask initiative from 1 to 14 March 2021.