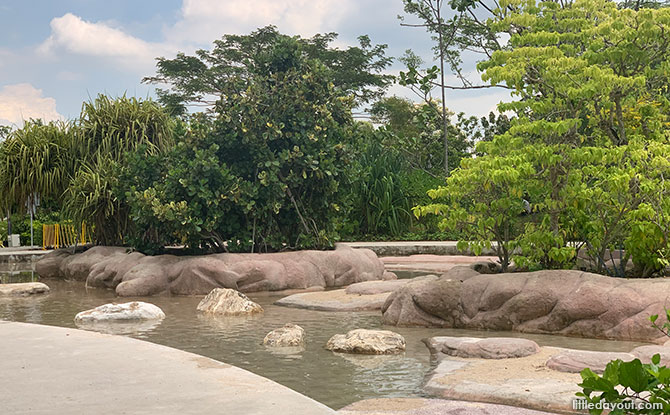 Named after clusia plants such as the Balsam Apple, Clusia Cove at Jurong Lake Gardens' Lakeside Garden is a self-contained water eco-system. It is also where you will find a tidal play pond that offers families and children a fun water play area at Jurong Lake Gardens.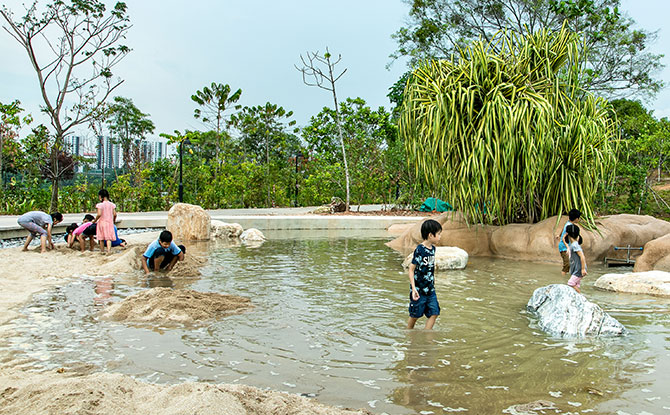 ---
Wetland Ecosystem
Clusia Cove is located at the northern end of Lakeside Garden at Jurong Lake Gardens. It consists of a series of ponds that mimic a wetland ecosystem in a closed loop.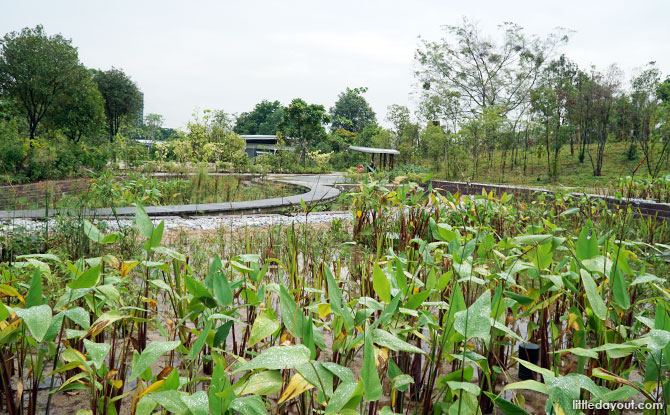 Water circulates around an eco-pond, a cleansing biotope and tidal pool with plants and the substrate playing a role in keeping the water clean. An underground ultraviolet room also helps to disinfect the water circulating around Clusia Cove.
---
Water Play Area at Jurong Lake Gardens – Tidal Pool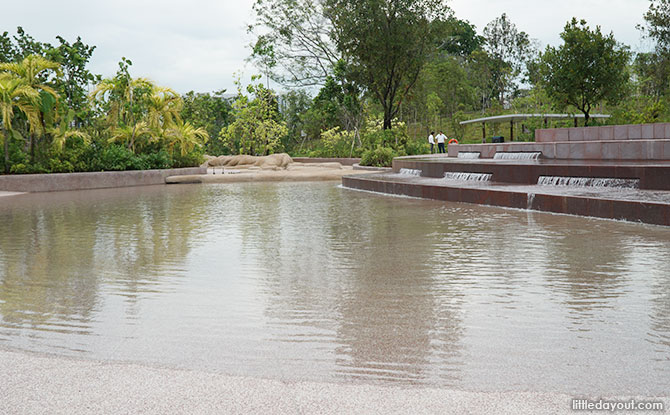 At the tidal pool, families and children can wade into the 30 cm deep water and experience the movement of water.
Every once in a while, water pours into the Clusia Cove water play area, creating the "tidal" movement.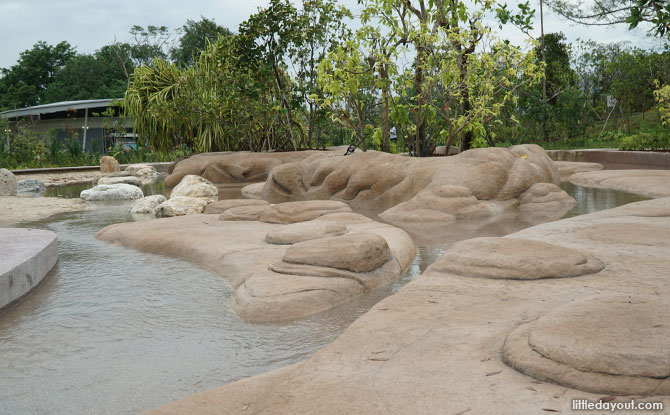 From the tidal pool, the water flows on towards a play area.
At this section of the Jurong Lake Gardens water play area, the water flows through a series of channels created by mini islands and rock outcrops.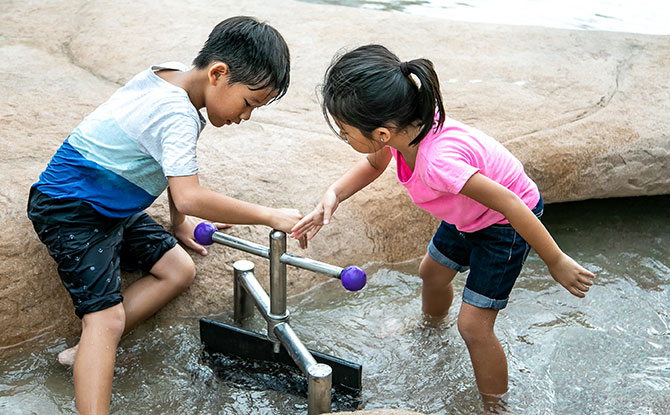 There are tidal gates that allow children to experience controlling the flow of water.
A little "beach" or sand play area sits beside the water. However, at time, you might find it submerged under the waters flowing into the pool area.
---
Water Play Opening Hours at Clusia Cove
The water play area at Clusia Cove operates from 8 am to 7 pm, Tuesday to Sunday. It is not in operation every Monday, except public holidays.
---
Amenities at Clusia Cove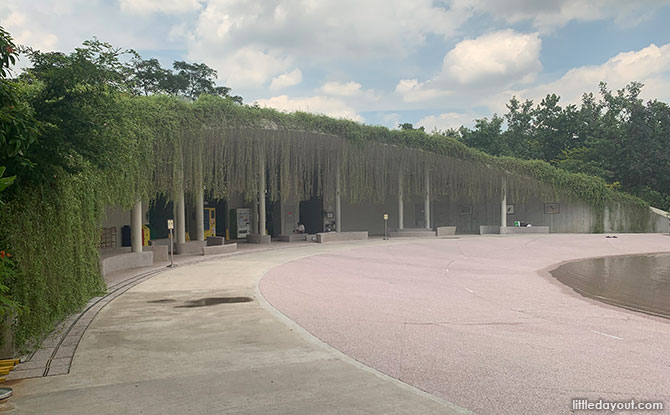 Facilities at Clusia Cove include toilets and vending machines.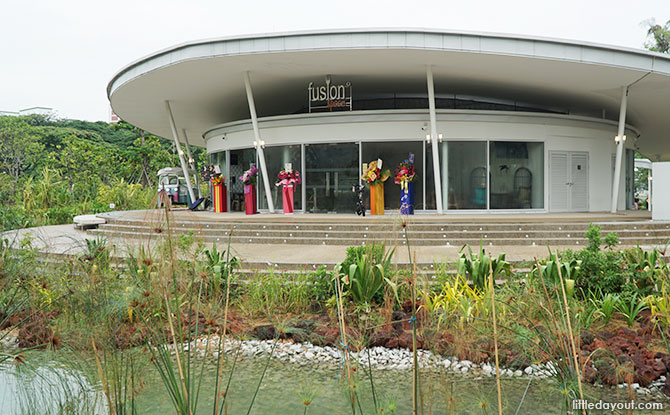 The Fusion Spoon restaurant is also located at Clusia Cove, overlooking the Eco-pond.
A short distance away from Clusia Cove are boardwalks that provide splendid views of the waters of Jurong Lake. There is also a floating wetland which opened in 2021. Other family-friendly spots to explore around Jurong Lake Garden include the Forest Ramble playground and the Butterfly Maze.
The closest car park to Clusia Cove is the Lakeside Garden's North Car Park.