NEA has published a recommended list of cleaning agents to combat novel coronavirus, by keeping surfaces and commonly contacted objects clean and free of the nCoV virus. Cleanliness of our homes, offices, cars, other modes of transport and washrooms is critical, especially in virus outbreaks.
How to Clean using NEA's Cleaning Agents PLUS Other Tips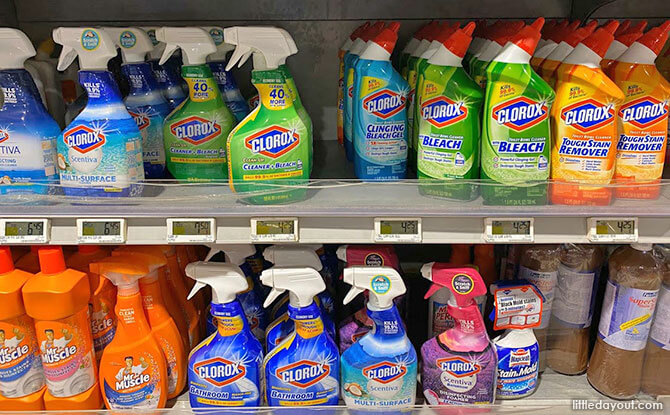 If you haven't begun cleaning consistently, it is a good time to conduct regular cleaning especially of frequently contacted surfaces from doorknobs, tables, remote controls, screens, taps, sinks, switches, toilet bowls as viruses and bacteria can be lurking. Viruses can survive on surfaces for at least two to three days!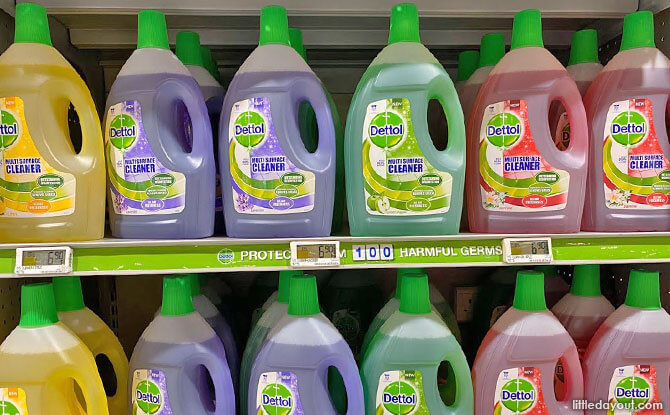 NEA's list of products contain active ingredients like quaternary ammonium compounds, chloroxylenol and sodium hypochlorite to kill coronavirus. Awake the Cinderella in you but use the products with caution. Read the labels to use them in the right way. For instance, certain cleaning agents need to be diluted in the right ratio to be effective in disinfecting. Bleach needs be diluted in 1 part bleach in 49 parts water and prepared fresh to be effective.
Keeping fresh air circulated in the room as opposed to switching on the air-conditioner would be a better for keeping viruses at bay. Cold and dry air has been shown to facilitate the faster spread of viruses.
---
-- Story continues below --
For highly contaminated surfaces or material, avoid the use of spray, allow appropriate time needed for disinfection and refer to the instructions on the product packaging. Do read NEA's guidelines on how to conduct proper cleaning and disinfection of premises. Here are some of guidelines mentioned but do be mindful of the whole list and share these guidelines with other caregivers or helpers!
Protect yourselves by putting on protective equipment such as latex gloves
Avoid touching any part of your bare skin or body when cleaning.
Discard or disinfect protective equipment after use.
Other Non-toxic Child and Pet-friendly Cleaning Agents for Generic and Precautionary Cleaning
For daily household cleaning for generic and precautionary purposes, there are other non-toxic child and pet-friendly cleaning agents. Do note that while these are not for eradicating viruses such as novel coronavirus but helpful for environments with babies and pets.
ETL No. 9
This eco-friendly brand has a popular multi-purpose cleaning liquid that can double up as hand sanitiser, detergent, hand soap, fruit and vegetable wash plus be used as a multi-surface cleaning agent.  It can eliminate E coli bacteria and Candida albicans. It can be purchased here.
Bio-X Solution
Insecticide, disinfectant, plant-growth enhancer – all in one! Bio-X solutions are also environmentally-friendly, non-poisonous and uses water plus herbal compounds as a solvent. Find out more here.
Biokleen
Biokleen believes in cleaning with no nasties – no phosphate, no chlorine, no ammonia, no petroleum solvents, no butyl and no hazardous ingredients. This cleaning spray could be ideal for those with severe allergies and those who are sensitive to certain fragrances. Get yours here.
LEC Baby Safe Cleaning Water Spray
This Japanese cleaning spray is made of pure water and kills 99.9% of bacteria. It also eliminates HFMD bacteria and is free of harsh chemicals. Buy it here.
Utama Spice cleaning spray
Utama Spice is a Balinese brand that was brought to Singapore after a Singaporean mama found this brand in Bali. Its Super Dupa Yoga Mat Spray can also be used for cleaning on-the-go for backpacks, laptops, screens. It contains anti-bacterial and anti-fungal essential oils. Buy it here.
DIY Cleaners
If you prefer DIY cleaners, use castile soap and tea tree oil diluted in filtered water as a spray. The spray helps fight bacteria plus leave surfaces smelling fresh naturally.
One silver lining of the novel coronavirus outbreak is that it has placed much emphasis on hygiene and cleaning which we have often overlooked. While disinfecting and cleaning surfaces, don't forget to protect yourselves by wearing protective gear. You should also keep your kids and pets away as chemicals can be harsh. May we keep all viruses at bay!