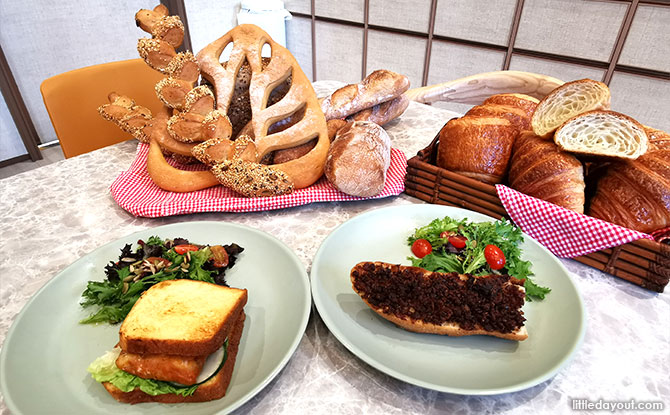 Brera Bakery has made a name for itself with its fresh bakes at its store next to Empress Market. Its new café concept, Cafe Brera at National Museum of Singapore is a refreshing sit-down space where we can enjoy a cuppa, bakes, homely local delights and local desserts.
---
Café Brera at National Museum of Singapore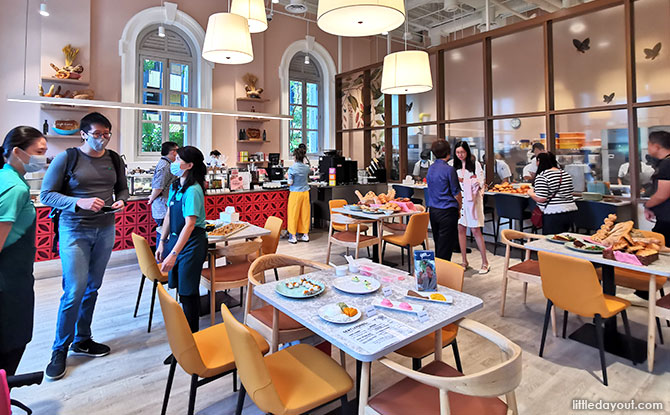 Located right next to the elder-friendly social space Reunion, Café Brera is part of the community experience where visitors can bond over pastries, coffee and local delights.
---
Café-exclusive Items at Reunion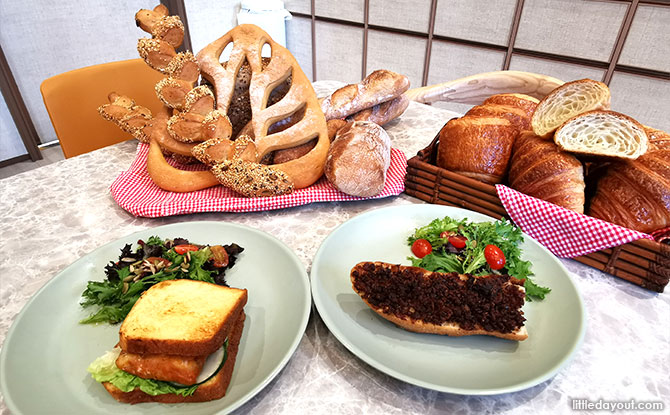 Besides the well-loved croissants and cruffins, Café Brera serves exclusive items on its menu at Stamford Road including Calamansi Curd Cruffin (yums), Curry Chicken with bread, Hae Bee Hiam toast and must-try Pulut Hitam.
The Calamansi Curd Cruffin is a refreshing take of the cruffin using the citrusy flavours of lime. It is certainly a tribute to local tastebuds and a twist that I really enjoyed.
Café Brera at Reunion also includes local delights perfect for the local crowds and overseas visitors keen to try Singapore flavours.
The curry chicken served with bread is an excellent choice that brings you back to your grandmother's kitchen. Fragrant, homely comfort curry is always a welcome dish. Paired with freshly made bread direct from the bakery, the tender meat and lemak gravy is a lethal combination.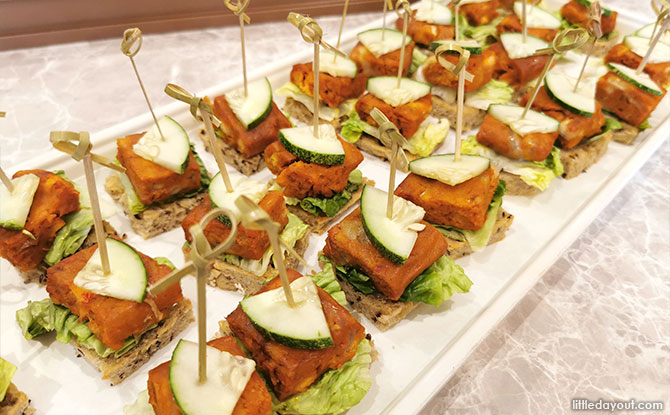 One should also save some space for an Otah Sandwich, made with spices and Muar-style Otah, as well as the house-made Hae Bee Hiam Baguette. Both are deliciously rich with spices and will leave you wanting more.
---
Homemade Drinks & Desserts
Dessert is a must at Café Brera.
Choose from cakes like Ondeh Ondeh Cake, Yuzu Osmanthus Cake and definitely Pulut Hitam. The black glutinous rice is chewy, grainy and densely flavoured unlike many watered-down versions elsewhere.
The drinks menu is quite extensive, including the usual coffees, tea plus comforting Barley drink and Lemongrass Green Tea.
---
Elderly-friendly Gentle Foods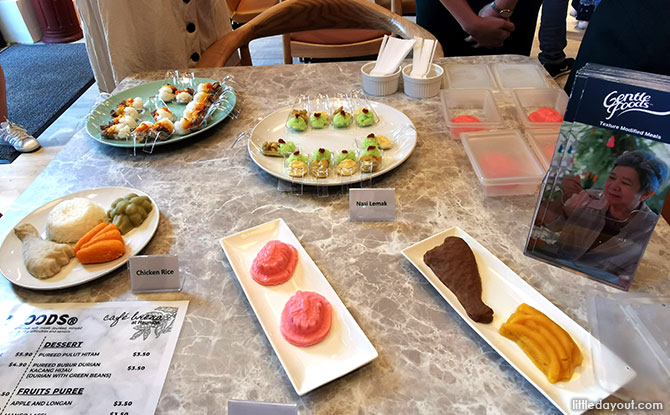 Café Brera also offers dysphagia-friendly food, suitable for people with swallowing difficulties.
The special menu includes softer dishes such as chicken rice, nasi lemak, pureed desserts and even kuehs.
---
Empowering Seniors and Being Inclusive
A majority of the Café Brera team is made up of seniors.
Café Brera and National Museum of Singapore hopes such opportunities create awareness and understanding for seniors as well as dementia. The healthy eating food programmes are also one step closer towards more inclusive spaces.
---
Café Brera at National Museum of Singpaore's Reunion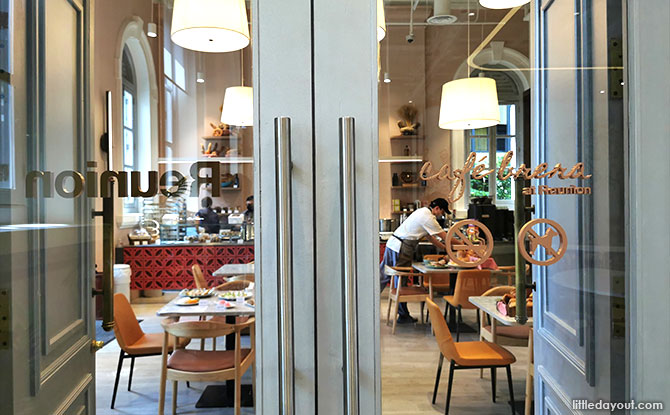 Watch the bakers in action behind the glass panels as you take your seats at the bar stools. Marvel at the quick fingers moulding and shaping the pastries. Who can resist the fresh bakes emerging from the oven?
Visit Café Brera at National Museum of Singapore.
Address: 93 Stamford Road, #01-06, S178897
Opening Hours: Mon to Sun, 9 am to 5 pm