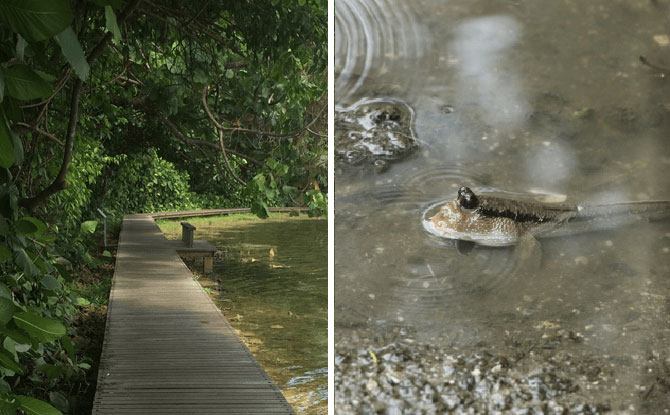 Singapore's waters are teeming with life and one of the best ways to view them are from the many boardwalks in Singapore. The best boardwalks in Singapore offer a chance to appreciate wetland eco-systems, including freshwater marshes and mangrove swamps.
Here are our picks of the best boardwalks in Singapore, perfect for an evening stroll or a more studied look at life at the water's edge.
---
Boardwalks in Singapore That'll Take You To The Water's Edge
1. Sungei Buloh Wetlands Reserve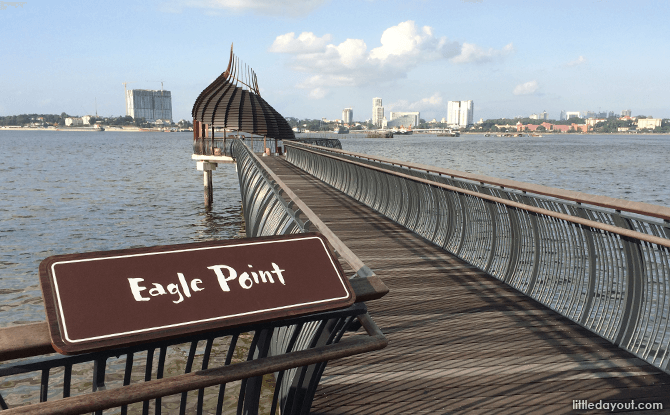 Sungei Buloh Wetlands Reserve is best known for the migratory birds which pass through it during certain times of the year. The boardwalk which connects the main Sungei Buloh Wetlands Reserve area to the extension also offers fantastic views out over the water.
---
-- Story continues below --
If you wish to get closer to the action, the Mud Experience is a wonderful spot to try spotting baby horseshoe crabs and mudskippers.
---
2. Keppel Discovery Wetlands
You don't have to travel to the edges of Singapore to experience a wetland eco-system. At the Singapore Botanic Gardens, the Keppel Discovery Wetlands provides an opportunity to view a freshwater forest wetland. This landscape has been replicated based on what was originally found at the location. From the boardwalk, you can view features such as the Pulai Marsh and Orchid Islands.
---
3. Chek Jawa
Located at the eastern edge of Pulau Ubin, Chek Jawa is an intertidal flat which boasts a rich ecosystem and different habitats. Trek along the boardwalk to explore mangrove and coastal habitats and explore climb the Jejawi Tower for a better view of one of the best boardwalks in Singapore.
---
4. Pasir Ris Park, Mangrove Boardwalk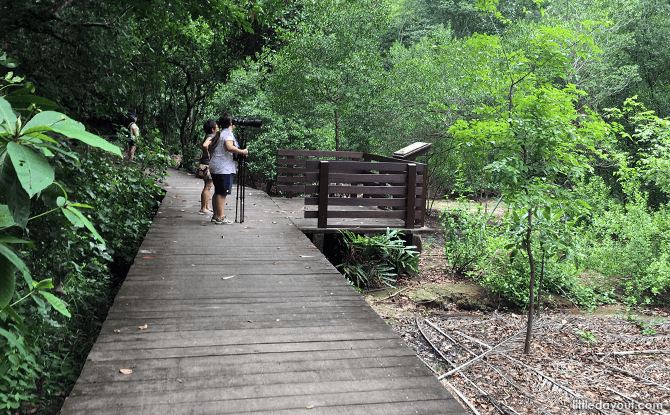 The 6-hectare mangrove forest at Pasir Ris Park is home to animals such as giant mudskippers and mud crabs. The wooden boardwalk criss-crosses the mangrove forest and also leads to a three-storey bird watching tower which overlooks Sungei Tampines. As a bonus, you may be able to spot birds such as the White-collared Kingfisher too.
---
5. Chemperai Trail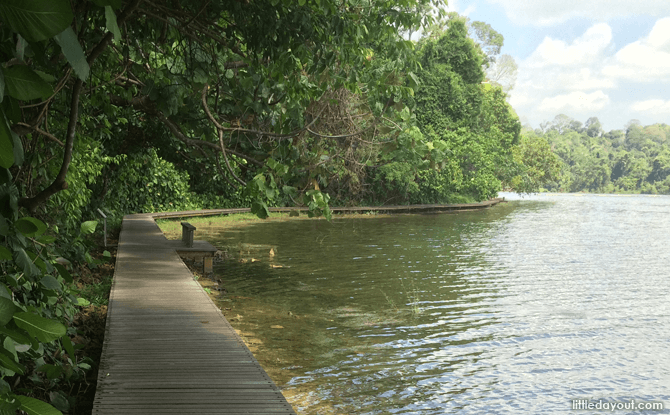 The Chemperai Trail's boardwalk hugs the waters of MacRitchie Reservoir. Leading off from MacRitchie Reservoir Park, this is an easy walk where you can spot dragonflies and damselflies buzzing about the water. You may also encounter some macaques who have come down to the water's edge.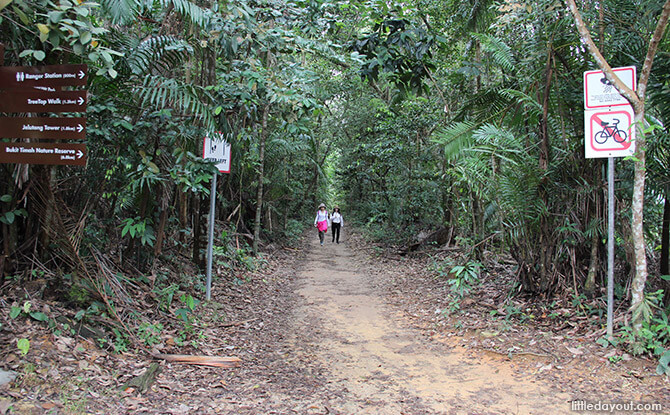 At the end of the Chemperai Trail, retrace your steps or make your way back using the jungle trail. The intrepid can also venture further into the Central Catchment Area and press on towards the TreeTop Walk.