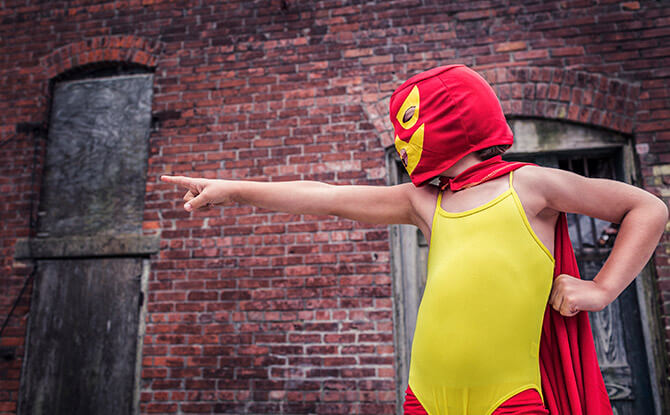 The interweb is a huge, cavernous space (filled with as much precious content as there are duds). We have done some heavy sifting for you to come up with this really cool list of some of the best online resources for parents as part of your arsenal.
From ideas for preschool education and activities, to STEM and coding for kids, to the best reading resources, and even music and the arts, here are the gems on the World Wide Web you wouldn't want to miss.
Let's grow the next-gen playlearning child!
Best Online Resources for Parents
EARLY CHILDHOOD
Ideas, resources, and support to those who care for and educate young children, with close to 1.4 million subscribers on its social media channels. Teach Preschool's founder Deborah J. Stewart, M.Ed. has been working and teaching in the field of early childhood education for over 30 years.
Best for: Literacy, art, STEM (science), sensory play, motor skills, classroom resources, homeschooling, preschool activities
Ages: Infant to 6+ years
Website: www.teachpreschool.org/
Social: https://www.facebook.com/Teachpreschool/
An accessible resource for parents and teachers with fun, educational activities for young children.
Best for: Preschool activities, crafts, books, song, play, letters and numbers
Ages: Infant to 6+
Website: www.notimeforflashcards.com/
Social: https://www.facebook.com/notimeforflashcards
Tools and resources for parents to be the first and best teachers they can be for their children. Creator of teachmama.com Amy Kilpatrick Mascott is a Reading Specialist, writer, and literacy consultant. Her work has been featured in publications, including Scholastic Parents, PBS Parents, readwritethink.org, and more.
Best for: Literacy (phonics, sight words), reading, writing, math, science, cooking, craft, digital literacy, preschool activities
Age: Infant to 12
Website: teachmama.com/
Social: https://www.facebook.com/teachmama
READING
Nurturing kids book by book, with a mission to create a love for books for kids through parents and teachers. Founder Jodie Rodriguez has been an educator for over 20 years; she is a Reading Specialist, literacy coach, curriculum coordinator, Federal Programs Coordinator and most recently Head of School.
Best for: Books, reading ideas, writing ideas, downloadable printables and e-books
Ages: Infant to 8
Website: growingbookbybook.com/
Social: https://www.facebook.com/growingbookbybook
Starfall's systematic approach has been teaching children to read with phonics for more than a decade, using audiovisual interactivity. From free content to paid subscription content, you'll find resources to teach your child the English language.
Best for: Phonics, reading activities, animated songs, math
Ages: From 3 to primary school
Website: http://www.starfall.com
Global publisher headquartered in NY, with operations in 13 countries, and supporting children's literacy for more than 90 years. Find reading resources and recommendations easily here.
Best for: Book lists, bestsellers, teacher's resources, classroom resources, online literacy resources, math
Ages: Infant and beyond
Website: http://www.scholastic.com
CRAFT, COOKING AND ACTIVITIES
Simple ideas for home, family, and fun with kids' crafts, home decor, and easy recipes.
Best for: DIY projects, crafts, games, nutrition, cooking, recipes, home decor, green living, travel
Ages: 1 and beyond
Website: http://www.makeandtakes.com/
Social: https://www.facebook.com/makeandtakes/
Specialty website on art and craft for kids, with plenty of themed ideas.
Best for: Crafts, DIY projects, art, play activities, puppets, printables
Ages: Infant to primary school
Website: http://kidscraftroom.com/
Social: https://www.pinterest.com/kidscraftroom/, https://www.facebook.com/kidscraftroom
This site is for parents – mother and fathers, stay-at-home parents and working parents. You will find ideas for activities for young children, parenting tips, and more.
Best for: Literacy, alphabets and numbers, reading resources, play activities
Ages: Infant to 6+
Website: http://www.icanteachmychild.com/
Social: https://www.facebook.com/icanteachmychild/
MUSIC AND THE ARTS
Specialty website on music activities for babies and kids. Founder Sara Mullett trained as a soprano in music college, and upon graduation, she set up a baby/toddler music school called Music Can Be Fun. For 15 years she taught children aged 6 months to 6 years old. This site is for parents who wonder how they can engage their kids with music at home.
Best for: Music activities, first piano lessons, rhythm and percussion, musical movement, free sheet music, free printables
Ages: Infant to 5+
Website: http://www.letsplaykidsmusic.com/
It is, as its name suggests, a comprehensive online resource dancers, choreographers, dance educators, dance parents and all dance enthusiasts worldwide. This is a resource for adults and kids who dance. You can get started with tips on on how to get creative while teaching dance to kids.
Best for: Teaching dance, music and movement ideas, choreography, dance videos, styles and genres
Ages: 3 and beyond
Website: http://www.thedancebible.com/
PARENTING
Resource for checking on movies and age-appropriate ratings, and get recommendations for good shows and digital resources like apps. Common Sense is an independent non-profit organisation which aims to help parents navigate the murky waters of media and technology, to harness the power of media as a positive force for children.
Best for: Age-appropriate ratings, best TV lists, best movie lists, best app lists, digital parenting, digital literacy
Ages: Infant to 17
Website: https://www.commonsensemedia.org/
A rare parenting resource for dads (also for mums!) – for men who want to be great fathers and understand that embracing what they've become doesn't mean giving up who they are.
Best for: Parenting tips, play activities, gear, toys and books, kids' health and development
Ages: Trying to conceive (yes!) to 10+
Website: https://www.fatherly.com/
GAMES AND SKILLS
KidzType
Let kids learn the useful skill of touch typing – type faster and without effort. Touch typing is the act of typing quickly without using your sight to determine the keys. It also refers to using all ten fingers without removing them from the keyboard, but rather sliding them.
Best for: Typing games, typing lessons, keyboard typing, typing exercises
Ages: 6 and beyond
Website: http://www.kidztype.com/
Don't be put off by the simple-looking website. This Canadian site is dedicated to curating, reviewing and sharing EdTech tools and mobile apps, to aid teachers and educators in effectively integrating digital technologies into their day-to-day teaching, learning and professional development. Start with this list of 12 Great Free Keyboarding Games To Teach Kids Typing.
Best for: Educational tech, digital literacy, app reviews, typing resources, iPad resources, teacher's tools
Ages: 6 and beyond
Website: http://www.educatorstechnology.com/
Games and edutainment for kids, and parenting and classroom resource.
Best for: Playable online games, videos, apps, kid-friendly website, parenting resources, digital classroom resources
Ages: 2 and beyond
Website: http://pbskids.org
Learn about animals through animal-themed games, videos, and fun activities.
Best for: Animals, education, games, videos, kid-friendly website, animal photography club for kids
Ages: 3 to 6
Website: http://kids.nationalgeographic.com
Safe and reliable site for kids to independently learn about most things under the sun – from science, to animals, to the human body, to math, and even computer coding. Builds up research skills. DK Find Out was founded in London in 1974, and publishes visual, photographic non-fiction for adults and children.
Best for: Subjects, general knowledge, kid-friendly website, independent learning
Ages: 7 to 12
Website: http://www.dkfindout.com
SCIENCE, STEM, CODING
Coding made easy, for kids. Tynker has guided, self-paced courses for home and school use. Starting from visual blocks to text-based coding, then progressing to designing and building apps, this useful resource empowers kids to be makers.
Best for: Coding, programming, game design, app making
Ages: 7+
Website: https://www.tynker.com
Simple, educational and fun science experiments and activities for kids and the family. Topics include Physical Science, Earth and Space Science, Life Science, Chemistry, Biology, Engineering and other STEM subjects. The blog is run by best-selling author Pamela Li, who was an engineer (with degrees from Harvard, Stanford, and McGill) before she became a full-time mum.
Best for: STEM, science, science toys, experiments, play activities
Ages: 2 and up
Website: http://www.rookieparenting.com/
All sorts of STEM, sensory play, holiday activities, play slimes, and LEGO play ideas.
Best for: STEM, sensory play, LEGO, board games, science experiments
Ages: 1 and up
Website: http://littlebinsforlittlehands.com/
This YouTube channel with more than 1 million subscribers has videos about  about science, the amazing universe we live in, and how science connects to every part of our life. Part of the PBS Digital Studioes network and hosted by Joe Hanson, Ph.D, author of the science blog It's Okay to be Smart.
Best for: Science, STEM, videos, general knowledge, physics, chemistry, engineering
Ages: 6 and up
Website: https://www.youtube.com/user/itsokaytobesmart
SPORTS
Where parents can find kid-focused sports activities online. From swimming training, to drills for soccer and basketball, sports nutrition and more, this site offers how-tos.
Best for: Sports drills, sports training, guide, nutrition
Ages: 4 and up
Website: http://www.activekids.com/
This is a huge website with all sorts of content from health to sports, but if you search terms like "kids sports drills", you'll find useful information for kids' sports.
Best for: Sports training, guide, nutrition, health, sport psychology
Ages: Infant and beyond
Website: http://www.livestrong.com/