Looking for the best baby monitor to ensure your child is safe? Wonder what baby monitors reviews you should be checking out?
Baby monitors, including baby monitors with cameras, allow parents and caregivers to keep a close eye on the infant remotely – whether you are in the next room or away from home. It consists of a transmitter and receiver.
The best baby monitors features to consider include audio or video input, two-way communication, sound and motion detector, battery life and portability. Some of the best baby monitors include white noise or music generator as well as humidity and temperature indicators.
We have shortlisted top-rated baby monitors that you can consider should you require a baby monitor with camera. The baby monitor reviews include pros and cons by parent users to help you better with your decision-making.
---
-- Story continues below --
---
Best Baby Monitors with Reviews (2023)
Vtech VM901 Wi-Fi Baby Monitor
Check in on your child virtually with the Vtech VM901 Baby Monitor. It has a 1080p Full HD Pan & Tilt camera and captures movements and sounds with WiFi. Control the unit using your app to adjust the fully motorised pan tilt zoom. Video feed is guaranteed to be clear with the 1080P CMOS visual sensor and HD night vision. Simply plug and play as the camera is already paired with the parent unit.
Pros:
Clear vision
Good sound quality
User-friendly
Cons:
Unstable WiFi connection
Short battery life
---
Arlo Baby Monitor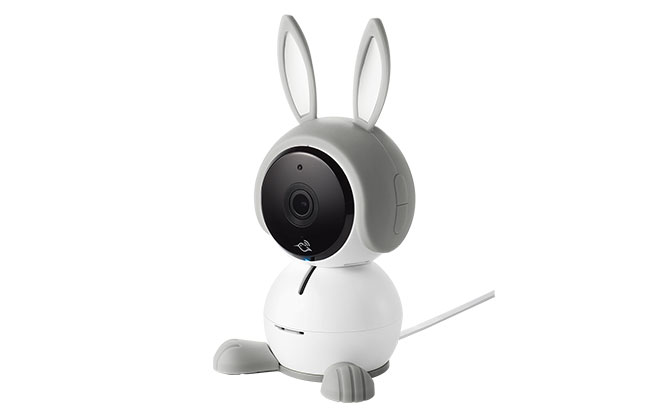 This high-end WiFi video baby monitor has cute bunny ears, long battery life, decent internet range and definitely a trustworthy nanny cam. Besides the 1080p HD crystal clear image quality, the Arlo Baby also plays lullabies and white noise. In addition, it monitors VOC levels, humidity and temperature.
Pros:
Clear visuals
Many bonus features compared to competitors
Easy to use
Long battery life
Cons:
Audio quality can be improved
Challenging setup
Unstable WiFi
Price: $409
---
CuboAI Plus Baby Monitor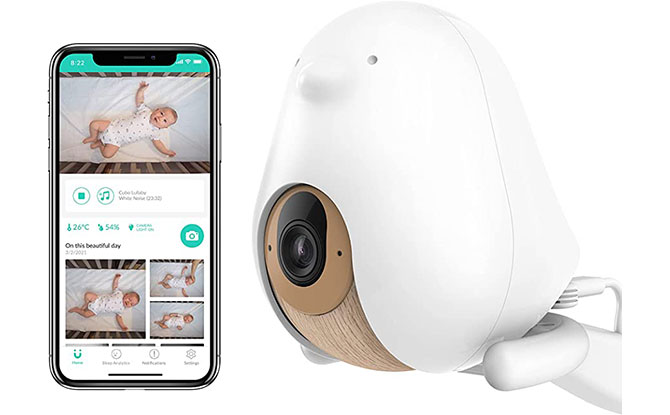 Cubo AI is a nifty baby monitor that was co-created with a paediatrician. The price tag also means it comes with additional functions such as temperature and humidity monitoring, 18-hour playback, night light, lullaby and white noise feature. It uses AI to detect if the baby's face is covered, or if the bub has rolled over as well as danger zone detection.
Pros:
Realtime alerts when baby is face down
Provides nightly sleep data
Quality night vision
Bonus features include lullabies and white noise
Cons:
Laggy app
Poor audio quality
Sensitive cry detection alerts that may be triggered by siblings
Camera cannot be adjusted remotely
---
Lollipop Smart Wi-Fi Based Baby Camera
This adorably compact baby monitor is a cool addition to any nursery. Lollipop Smart Wi-Fi based Baby Camera monitors the baby's respiratory rate as well as sleep position history. Use your smartphone or tablet for monitoring any time. The Lollipop can also detect differences between ambient noises and your child's crying.
Pros:
Compact
Aesthetically pleasing
Travel-friendly
Easy Installation
Built in white noise and music
Cons:
Expensive subscription
Unstable connection
---
Beaba Baby Monitor ZEN Connect
The ZEN Connect makes it easy for parents to monitor their child anywhere. It has a flexible stand which can be fixed onto any support, thermometer feature, 2x Zoom, lullabies and sound plus motion detection.
Pros:
Easy-to-use app
No limit to distance
Quality Image
Cons:
Constant blinking blue and red lights
Length of camera mount too short and unstable
Weak WiFi connection
Price: $249
---
Motorola VM855 Connect Video Baby Monitor
The Motorola VM855 Baby Monitor has a 5 inch screen and camera with remote pan and tilt plus digital zone. It has a 5 hour battery life when fully charged. It has the usual features such as: an app with two-way talk, lullaby selection, room temperature sensor.
Pros:
Fantastic night vision
Easy setup
Good battery life
Cons:
Price: $233.88 / USD 159.99
---
KAWA Baby Monitor with Camera and Audio (Editor's Pick)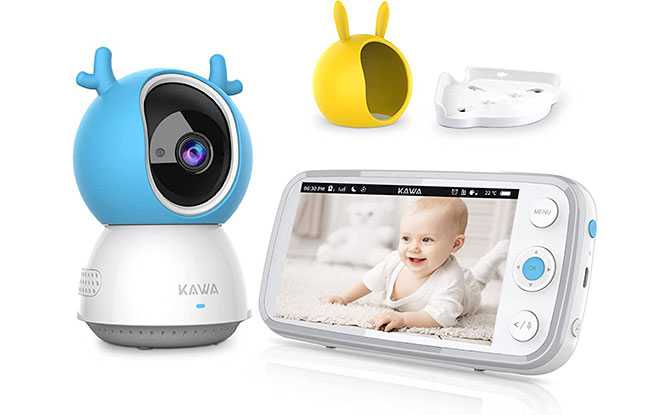 View your baby clearly even in completely dark rooms with KAWA baby monitor. It provides a stable connection environment and digital high definition vision. Besides the two-way communication technology, there is a 1000ft transmission range that guarantees a timely reply and chat with baby. It has a feeding reminder as well which allows you to use a feeding plan.
Pros:
Long battery life
Long transmission range
Tilt, rotate and wide angle lens function with 2X digital zoom
Excellent night vision
Cons:
Blue LED Light cannot be switched off
---
Xiaomi Mi Home Security Camera 360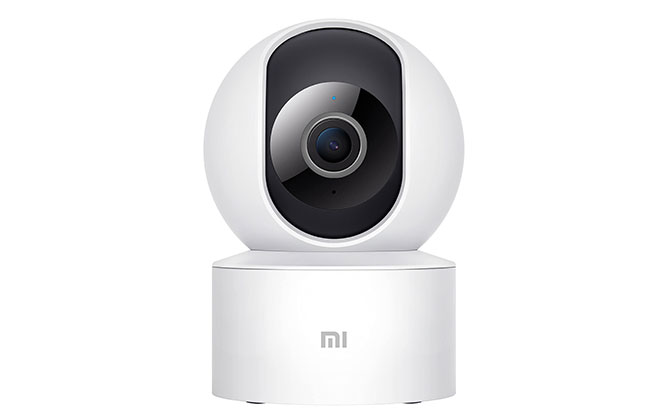 Who says you can't use a home security camera as a baby cam? Xiaomi Mi Home Security Camera 360's economical option is easy on the pocket and versatile. Its large aperture at F1.4 increases the volume of light input and offers enhanced infrared night vision for clear images. It also has a Dual microphone for two-way communication.
Pros:
Affordable
Easy to use
Small & Handy
Almost 360 degree views
Cons:
No music or white noise
Needs constant connection
---
iBaby Monitor M8L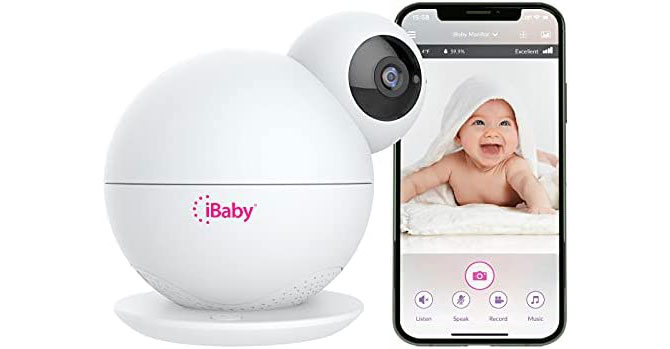 Check on baby anytime, anywhere! iBaby Monitor M8L has motion and crying alerts, temperature alerts to give you peace of mind. Alerts are sent to your mobile device. Make use of free lullabies and bedtime stories, plus critical security features prevent any unwelcome eyes from accessing the video monitor.
Pros:
Great picture and sound quality
Fantastic night vision
Competitive price point
Cons:
Challenging setup
Weak WiFi connection
No monitor to view camera
---
Infant Optics DXR-8 PRO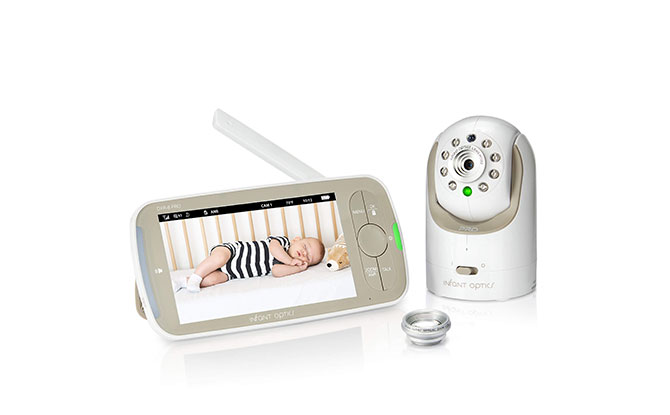 Infant Optics DXR-8 PRO has an active noise reduction feature that reduces background noises to hear your baby more clearly. Its large 5 inch screen, HD 720P video resolution playback means more detail and sharper colours. The DWR-Pro also has a rechargable battery that can be replaced easily.
Pros:
Good battery life
Active Noise Reduction effective in cutting down white noise
Secure and safe access
Flexibility for monitor to have sleep mode
Cons:
Less sharp video quality
Limited rotation
---
Choosing the Baby Monitor
Choosing the right baby monitor for your needs requires a bit of research and balancing it with your situation and budget. It is just one many things that parents usually need to prepare as they look forward to the arrival of their little bundle of joy.
You may also want to put it on your wish list of gifts that family and friends can help you out with as a new parent.
This checklist of things that parents need to prep the arrival of baby may also be useful.