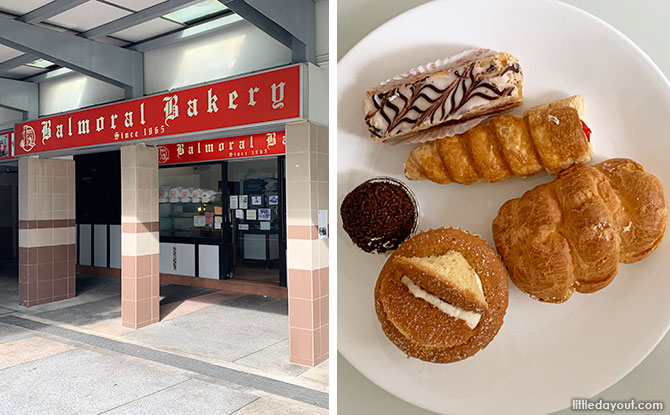 Sunset Way in Clementi has seen its fair share changes with the opening of new coffee places and ice cream shops. However, one establishment has been a stalwart all these year – Balmoral Bakery, well-known for its traditional cakes and pastries, including some hard-to-find ones.
---
Balmoral Bakery: Since 1965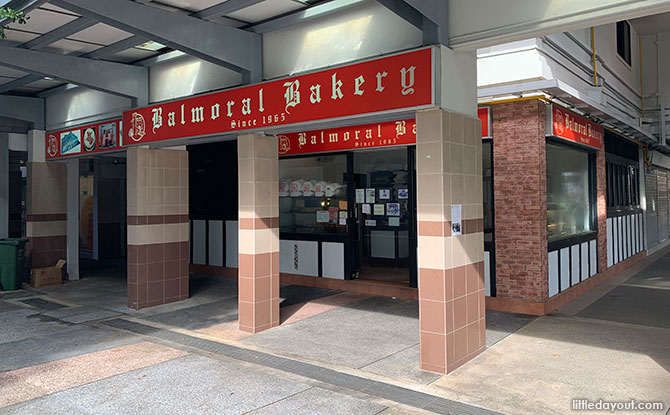 From the outside, Balmoral Bakery, which occupies a corner location, has the appearance of a Tudor timber-framed house. This nod to the British Isles is also reflected on the bakery's logo design, which seems to have been inspired by Balmoral Castle in Scotland.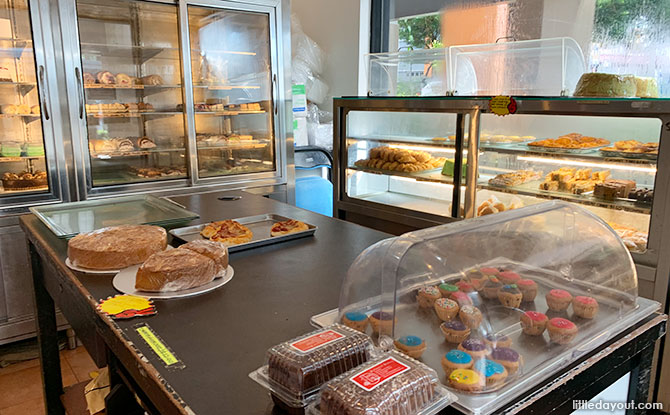 Inside, Balmoral Bakery has plenty of pastries and cakes to choose from that will evoke a taste of tradition. After all, the bakery was founded in 1965 and some of the pastries it offers are less commonly found nowadays.
What is not uncommon is for people to make a stop at Sunset Way to visit Balmoral Bakery to pick up a chicken pie or cream cakes for tea.
Here are some of our own personal favourites and honourable mentions at Balmoral Bakery.
---
Savoury Choices at the Sunset Way Bakery
Chicken Pie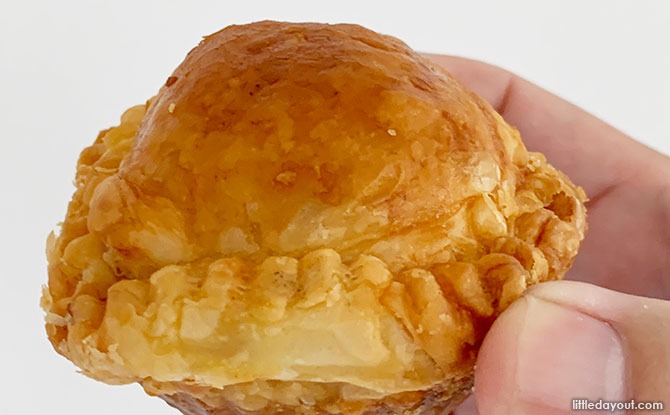 The chicken pie comes in a handy size. Inside, together with the chunks of chicken are peas, carrots and potatoes. The pie also comes in a beef version.
---
Chicken Samosa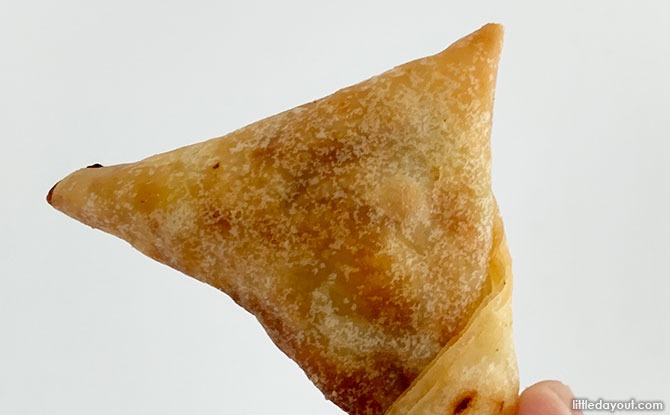 The samosas at Balmoral Bakery feature potato-filling wrapped up into a triangular-shaped package with sheets of pastry. Expect a lot of flaking to happen when you bite into it.
---
Buns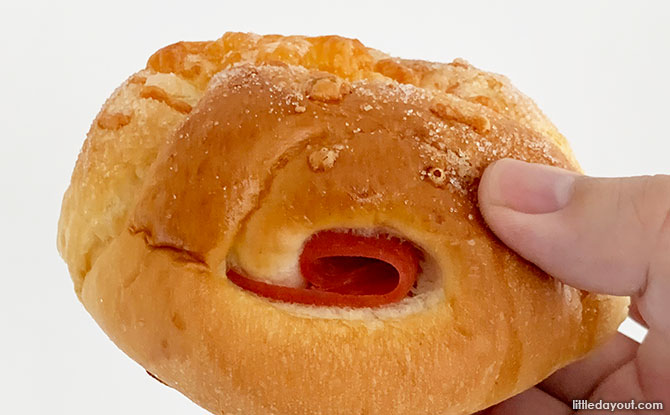 If you can get them when they fresh out of the oven, you will find that they are super soft and fluffy. A cross-over between sweet and savory, the ham and cheese bun has a light dusting of sugar on top.
---
Sweet Selection
When it comes to the sweet selection, Balmoral Bakery has a quite a wide range to choose from. These include traditional, old-school butter cream cakes as well as Swiss rolls and its thinner cousin, the towel roll (when you see it, you'll understand why it is called that).
---
Cream puffs
The cream puffs make for a nice snack. For some variety, you can pick up an éclair too. Or, if you want something a bit heavier, try the custard puffs.
---
Butterfly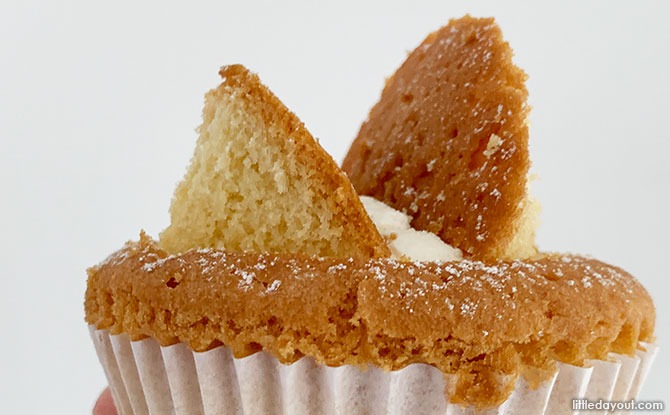 This is sponge cake with a nice dose of cream in the middle. It looks kind of pretty too, no?
---
Rum Ball
We reckon that these are harder to find nowadays. They are quite dense, sort of like a cake pop minus the stick, but with a hint of rum to give it a "pop".
---
Cream Horn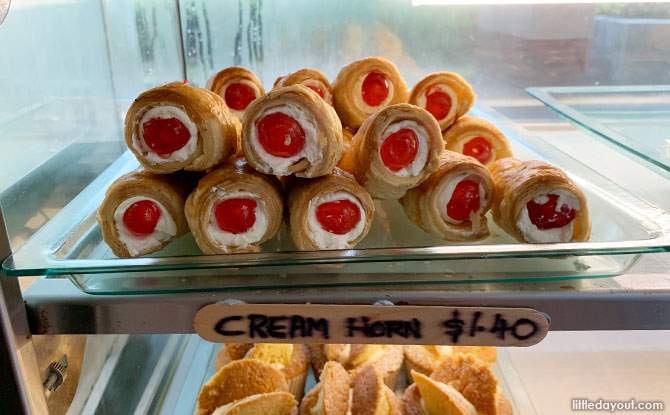 Another pastry that is hard to find is the cream horn. This consists of a cone of pastry piped with butter cream. Balmoral Bakery adds its own touch with a Moschino cherry at the end. While it isn't really our favourite, we think it worth a mention because of its rarity. Other places with cream horns include Sembawang Confectionery and Chin Mee Chin.
---
Napoleon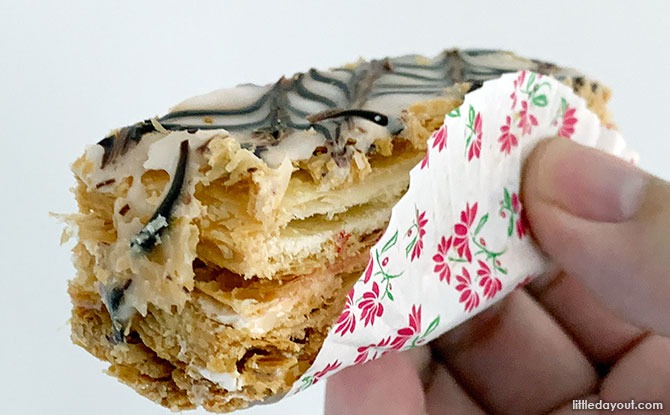 Made from layers of flaky puff pastry, this is a pastry that was first made by a chef in Naples. You can pick it up from Sunset Way and take a bite into here in Singapore.
---
Where is Balmoral Bakery
Balmoral Bakery is located at Sunset Way, Block 105 Clementi Street 12, #01-06, Singapore, 120105.
For those who don't wish to travel all the way to Sunset Way, Balmoral Bakery can also be found online here.