Located at Sunset Way amongst the many cafes that are in that area, Olla Specialty Coffee stands out from the crowd with its high-quality coffee brews as well as their delicious and crispy Homemade Buttermilk Waffles.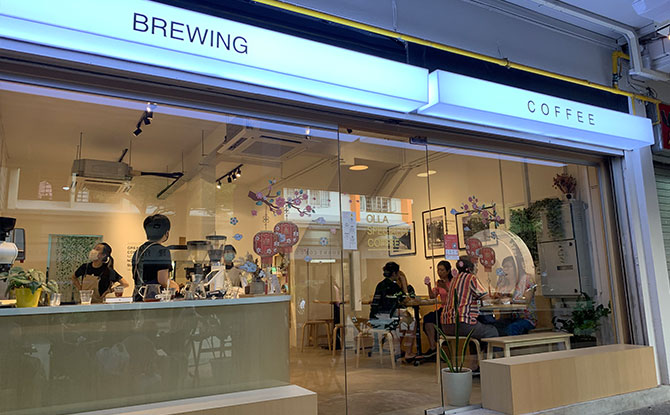 Olla was founded by Hee Wei, an award-winning barista from the 2013 Singapore National Barista Championship. OLLA became Singapore's first mobile coffee catering company and offers their services for events as well as to companies, those who wish to try their coffee can now do so at their little outlet in Sunset Way (which is just opposite from Balmoral Bakery). The cafe has both indoor and outdoor seating.
Their menu is not too complicated and offers a few variations of drinks and a small selection of light bites. They have seven ice cream flavours to pair with their classic crispy Buttermilk Waffles.
---
-- Story continues below --
---
Drinks at Olla Specialty Coffee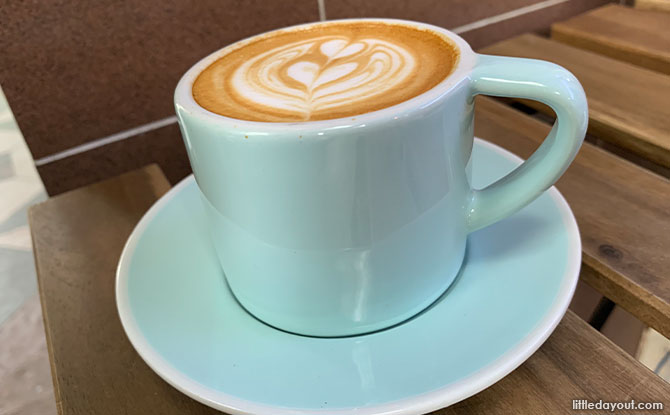 Olla Specialty Coffee uses single-origin coffee beans roasted by Nylon Coffee Roasters which are on a rotational basis according to the season. They offer the beans as filter options and espresso options, which coffee connoisseurs are sure to appreciate.
We tried the Espresso as well as Magic, a slightly intense variation of a white coffee. We also substituted regular milk with oat milk. Both cups of coffee were smooth and pleasant on the palate. The oat milk coffee had a good balance of milk and coffee. Definitely a good way to start the day.
Other popular drinks include the Hojicha latte, Masala Chai Latte, which is made from fresh chai tea milk, as well as a Golden Tumeric Latte, which is made with soy milk, a mix of homemade turmeric, cinnamon, ginger and a hint of black pepper.
---
Light Bites at Olla Specialty Coffee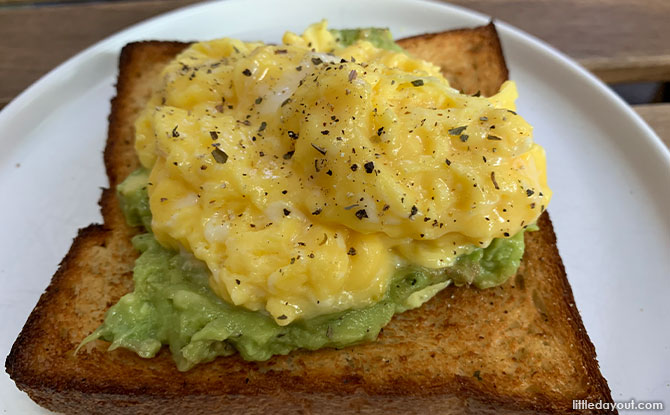 We also tried some light bites during our brunch visit. There are six variations of sandwiches on the Olla menu. We went with a classic Avocado Scrambled Egg Toast. The Avocado wasn't too mushy and we enjoyed the fluffy texture of the eggs. The homemade salsa also prevented the sandwich from being too bland.
Other alternatives one can order include Ms Sunrise which is a brioche bun filled with fluffy scrambled eggs, cheddar, hot sauce and caramelised onions. Mr Sunshine has similar fillings but comes with even more hearty ingredients such as honey ham, and crispy bacon
---
Buttermilk Waffles Olla Specialty Coffee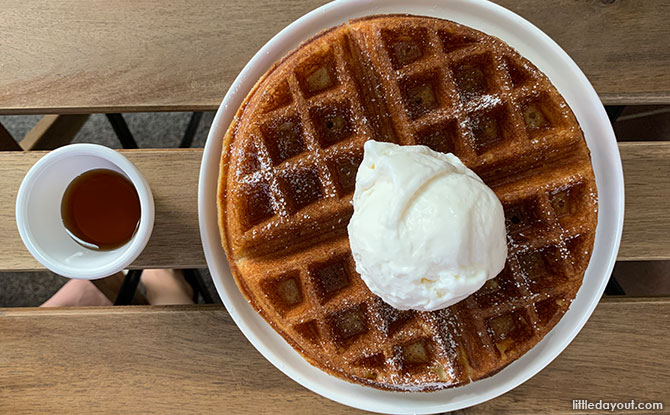 We ended off our brunch by trying the classic homemade buttermilk waffles with salted butter and maple syrup. We also added on a coconut lychee scoop of gelato.
The waffles were indeed as crispy as we heard they were and were light and well-cooked without it being too doughy as some buttermilk waffles are.
The Lychee Coconut ice cream was very refreshing and had just the right amount of creaminess without it being too heavy. However, we think it would have enjoyed it more by itself as a scoop of ice cream instead of it being paired with the buttermilk waffle.
We were unable to try one of the more popular items on the menu: the Ondeh Ondeh waffle. This waffle comes with salted Gula Melaka gelato, homemade pandan ganache as well as a toasted desecrated coconut. It is recommended to head over in the morning if you wish to try the waffles as they are often sold out early.
---
Olla Speciality Coffee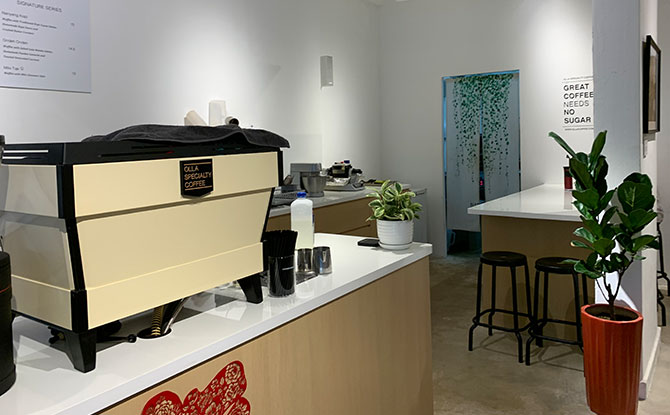 Overall, we see this as a pleasant place to enjoy a good cup of coffee. The chill environment makes it good for family and friends to chill and chat too.
109 Clementi St 11 #01-03 Singapore, Singapore 120109