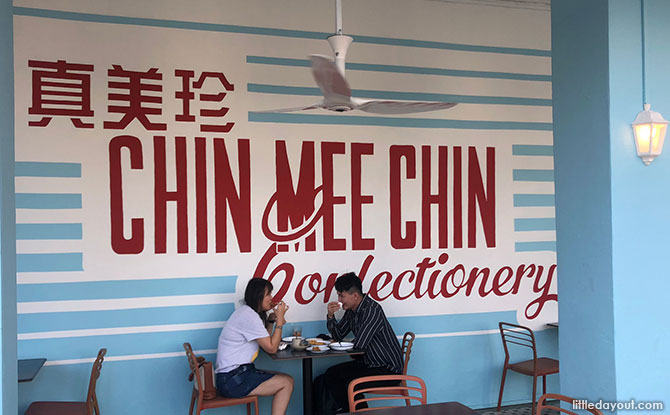 Chin Mee Chin or CMC Confectionery is an iconic institution. Tracing its beginnings back to 1925, the confectionery in Katong has been and continues to be frequented by crowds of people looking for a beverage and sweet treat. Many were saddened when it closed its shutters a few years back. But, it has now returned, reopening on 15 September 2021 – thanks to the Ebb & Flow group who have revived this Katong institution.
And it seems that many people are excited to welcome it back.
Located at the junction of East Coast Road and Chapel Road, the Chin Mee Chin Confectionery still sports the same baby blue frontage with its name in Chinese characters in bright red.
---
-- Story continues below --
It now has both indoor and outdoor seating areas. There are five tables indoors and five tables outside.
But, what is for sure is that the tables are not sufficient. Especially during this period of time around its reopening, you can expect to queue for a taste of tradition.
---
What's on the Menu at Chin Mee Chin
Chin Mee Chin's menu is separated into four categories: breakfast, bread, pastries and drinks.
Under the breakfast category they have their signature kaya toast and eggs which are also sold as a set. Diners have the option to make their set to have Milo or Milo dinosaur.
Here's a quick look at some of the menu items.
Kaya Toast (as the must-have kaya bun is called): $2.20
Eggs: $1.60
Kaya Toast + Eggs + Drink: $4.90
Luncheon Meat Bun: $2
Hae Bee Hiam Bun: $2.20
Chocolate Cupcake: $1.80
Cream Horn: $2
Sugee Cake: $2.30
Chocolate Peanut Butter Tart: $2.20
Chin mee chin also has a drink menu which offers diners the classic kopi and teh, on top of other drinks such as Milo, Horlicks, ice lemon tea and canned drinks.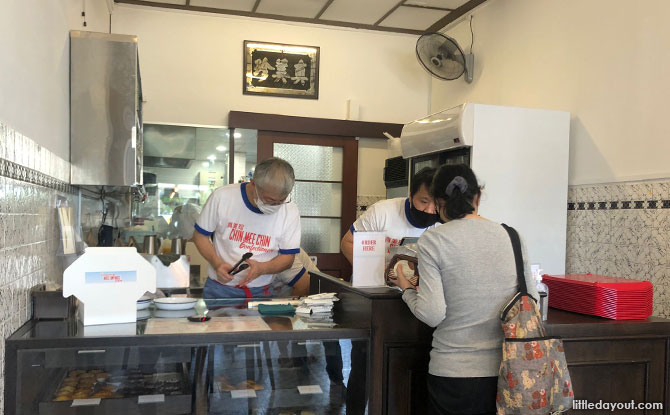 You will need to place your order at the counter. There is a single queue for both dine in and takeaway.
You can also purchase Chin Mee Chin's signature kaya spread in glass jars of two sizes.
---
Chin Mee Chin Food
We tried the signature kaya toast and as we bit into the very soft bun, it was more understandable as to why the snaking queue outside the store kept going.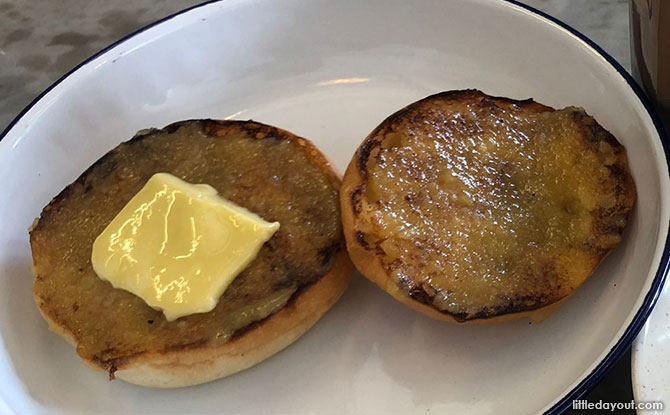 The kaya and butter ratio was great too and the bun was gone before we knew it. It did seem a bit more "toasted" than what remembered it to be.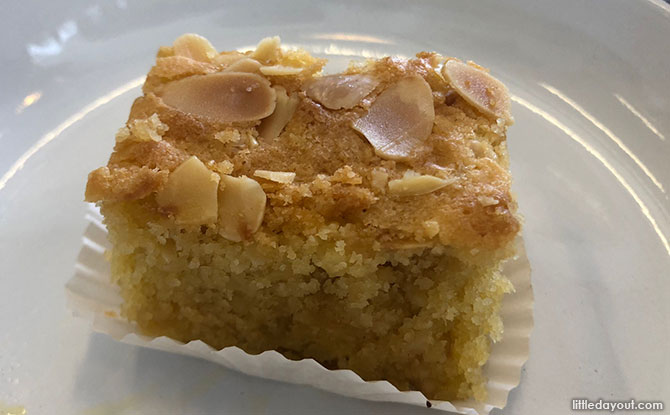 Sugee cake had a lot of texture from the almonds which were present in every bite.
Brown bun had currents and dried fruits and we could taste the brown sugar and cinnamon.
Cream horn was very buttery and the outer crust was extremely crisp and flakey. The generous amount of buttercream ensures that each bite is coated with the sweet and buttery filling.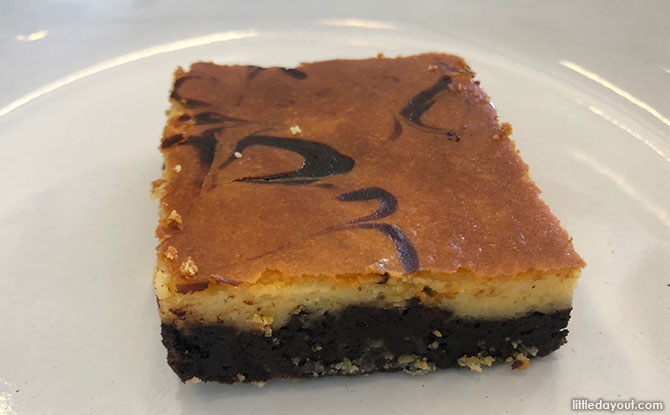 We don't remember the cheesecake brownie from the past but we gave it a try anyway. It consists of a cheesecake layer on top and a brownie at the bottom. The brownie was still crisp and warm and we really enjoyed the layer of soft marbled cheesecake.
---
Final Tip: Arrive Early or Be Prepared to Wait
Those who wish to dine in are advised to arrive early as the seats are free seating and Seating is limited due to social distancing measures.
---
From the Archives:
For those who still remember the old Chin Mee Chin, here are some pictures from the past.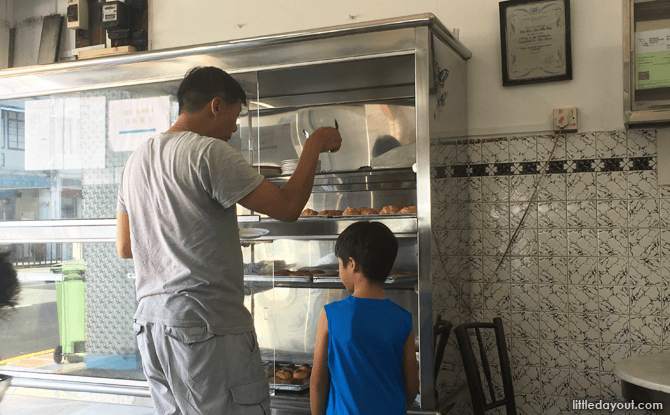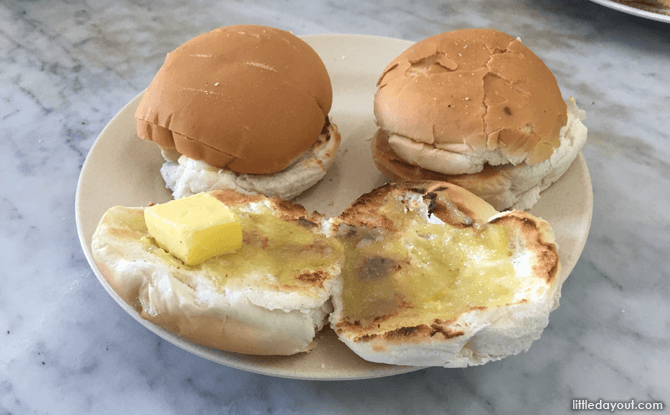 ---
Chin Mee Chin Confectionary
Address: 204 East Coast Road, Singapore 428903