Over the next few months, from September to December 2022, homegrown baby and mother care company Baby Express will be giving away 100 sets of their Be Mini X portable breast pump for pregnant women or mothers going through any financial difficulties.
---
Giving Back
Falling pregnant at 17 and now a mother of 4, founder of Baby Express, Stacy Chow, 34,  has firsthand experience of juggling motherhood, finances and working, especially in her early days of being a teen mom.
She credits the support and help of her family and other mothers whom she met in online groups and forums who assisted and guided her through those tough times. Through this initiative, she hopes to be able to give back to the community.
---
Baby Express Breast Pump Giveaway
"Baby Express started in 2019 when I was a stay-at-home-mother with a side business of selling baked goods to contribute to our household income. It was a challenge to find full-time employment when I was heavily pregnant and also, with 3 young children to care for. In order to take charge of our family's finances, Baby Express was created with the purpose of developing breast pumps that allow all mothers the convenience and ease of pumping while on the go. With this giveaway initiative, we hope to be able to lend a helping hand to mothers who are struggling, either from low-income homes, single mothers or working mothers who can't afford expensive breast pumps," said Stacy Chow.
---
-- Story continues below --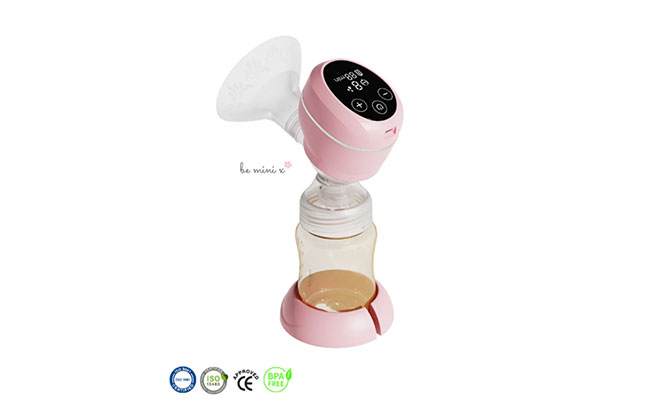 The Be Mini X is a light and small breast pump which fits easily into a diaper bag or even, a work tote.
It is wireless, rechargeable with a USB port and soft as a whisper, making pumping discreet and convenient. All Baby Express Breast Pumps are designed to be hypoallergenic and gentle as well as ISO 13485 Certified, CE Approved and BPA Free.
---
Taking Part in the Giveaway
To apply to be a recipient of the giveaway, visit https://babyexpress-sg.com/ to fill up a form. The Baby Express' management team will evaluate each case carefully and select the recipient accordingly.