Mention Día de Muertos or the Mexican Day of the Dead holiday and, for many, the 2017 animated movie Coco will come to mind. On 12 November 2019, Our Tampines Hub, together with the Embassy of Mexico, brought this Mexican tradition to the heartlands with the launch of a Día de Muertos fiesta.
A Mexican Tradition: Día de Muertos
The unique Day of the Dead tradition is a blend of Mexico's indigenous culture and the
Catholic beliefs brought over to the "New World" by Spanish settlers. Not to be confused with Halloween, it is a celebration of the connection between the world of the living and the dead.
Every 1 November, it is believed that the spirits of dead children return to the land of the living. The next day, they are followed by the spirits of the adults who come to enjoy the festivities prepared for them.
In Mexico, the Día de Muertos festival has a celebratory atmosphere. It is marked with rhythmic music, colourfully decorated skulls and skeletons, brightly coloured Marigold flowers and heavily decorated altars.
The festival was inscribed on to UNESCO's list of Intangible Cultural Heritage of Humanity in 2008.
Day of the Dead Fiesta at Our Tampines Hub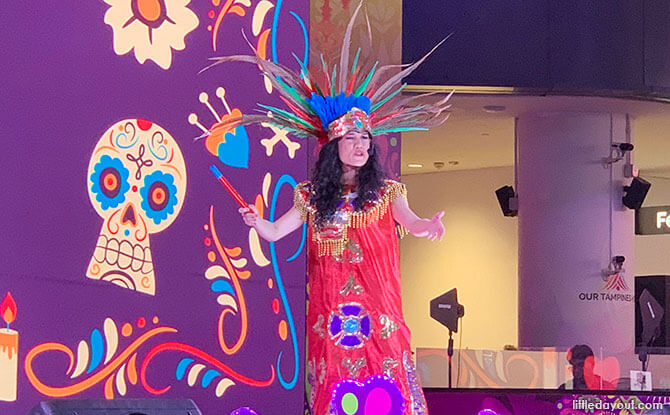 During the launch of Día de Muertos at the Our Tampines Hub Festival Plaza, the audience was treated to a theatrical performance on the origins of the festival by Sharda Maxine from Pink Gajah Theatre.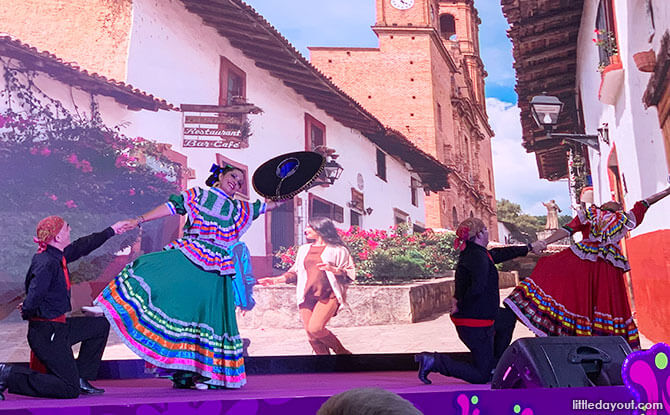 Dance performances, representing the traditions of two different Mexican regions, Veracruz and Jalisco, were also presented by the Folkloric Ballet 'Esencias de Mexico'.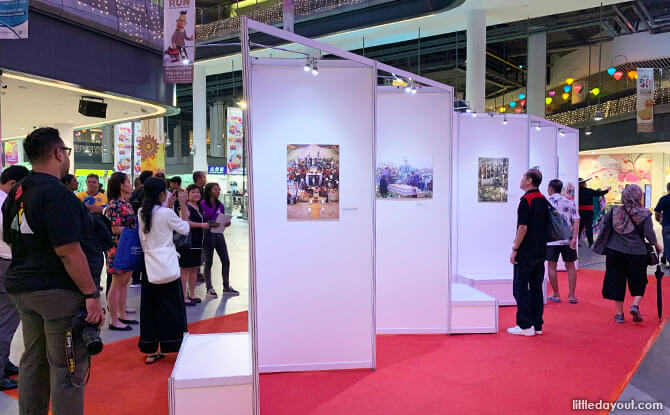 Those stopping by Our Tampines Hub from now till Sunday, 17 November 2019, can also get a glimpse of the various facets of Día de Muertos in Mexico through a photography exhibition.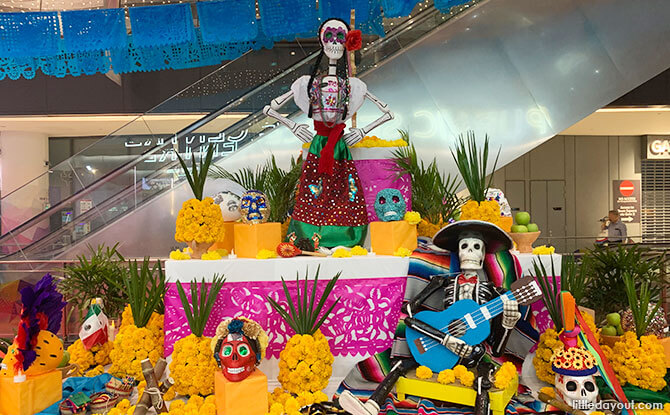 A colourful decorated Día de Muertos altar, an important part of the festival, is also on display at Our Tampines Hub.