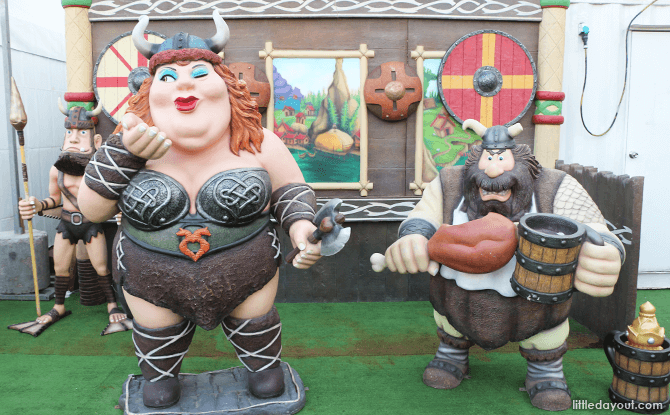 Planning to head down to the Prudential Marina Bay Carnival? Before you make your way down, here are some useful tips and things to know.
1. Two Fairground Locations
The Prudential Marina Bay Carnival is spread out across two locations, the Bayfront Event Space next to Marina Bay Sands and The Promontory. The majority of the rides can be found at the Bayfront Event Space while the attractions at The Promontory, e.g. the Inflatable Park and Trampolines, are skewed towards younger visitors.
The two fairgrounds are within 5 to 7 minutes walk of each other.
2. Carnival Gates Open at 4 pm
The opening hours of the Prudential Marina Bay Carnival is from 4 pm to 11 pm daily.
3. Special Christmas Eve and New Year's Eve Hours
On Christmas Eve and New Year's Eve, the Prudential Marina Bay Carnival opens an hour earlier at 3 pm. It also closes three hours later at 2 am. This means that you can make plans to scream "Merry Christmas" and "Happy New Year" while flying through the air on Mach 5.
4. Pay For Rides By Card
Admission to the fairground is free. However, you will need to pay for the rides and attractions using a Prudential Marina Bay Carnival prepaid card.
The card can either be acquired and topped up with credits onsite, or a package of credits can be bought online. You can't buy packages on site.
The minimum top up amount is $10. Payment can be made only by cash or credit card. The value stored in the card is non-refundable.
5. How Much To Top Up
How much you wish to top up depends on how many rides and attractions you wish to participate in. Rides cost between $6 to $14 and games cost $4 to $8.
Here are the costs of some popular rides. Mach 5 costs $14, the Euro Coaster costs $10, Jungle River is $8, the Das Fun Schiff costs $9, Shark Coaster is $8. The kid-oriented rides are between $6 to $8.
Plan out how much you need to top up so that you can avoid having to queue up again at the top-up booths mid-way through your fun carnival experience.
6. Photo Ops at the Fairground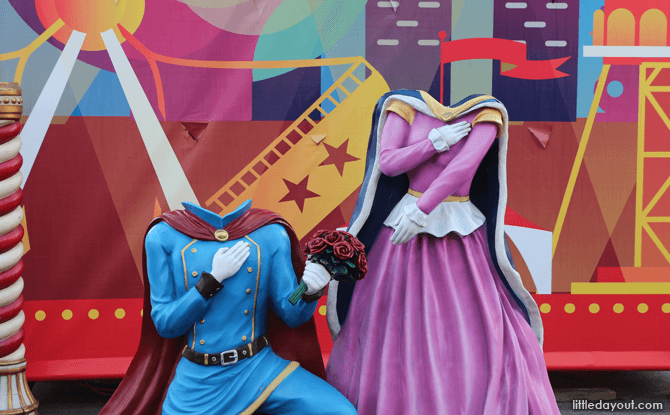 There are fun photo ops around the fairgrounds with thematic statues and cutouts that you can pose behind. Even if you are not the sort to take the rides, it can be fun to pay a visit to have a look around.
7. Food at the Carnival
Food stalls are located at both the Bayfront Event Space and Promontory fairgrounds. Seating is also available at the food areas. Payment for food is by cash, not by the card.
Prices for food items start from $4.