The situation with the coronavirus has many people on edge. But as long as we practice good hygiene habits and stay mindful, there's no reason why you can't kick back and enjoy some fun weekend programmes.
Till 9 Feb
Esplanade
There are loads of wonderful ticketed and free programmes available for kids, from puppetry theatre and craft activities to storytelling and performances. Learn more.
Till 9 Feb
Gardens by the Bay
Head down for a range of exciting performances to ring in the Year of the Rat, such as a drama enactment of the legend of Nian, shadow puppetry and cultural performances. Details.
6 to 9 Feb
Victoria Theatre
Join your favourite Mr. Men and Little Miss characters like Mr Bump and Little Miss Sunshine as they come to life through puppets in this beautifully crafted and hilarious live stage show. Find out more.
8 to 9 Feb
Keppel Centre for Art Education, National Gallery Singapore
Follow storyteller and founder-director of ACT 3 Theatrics, R. Chandran, as he weaves a tale of royalty and sacrifice inspired by a work in the Chua Soo Bin: Truths & Legends exhibition. More info.
8 to 9 Feb, 10:30 am to 5 pm
Whitebox, The Artground
Bond with your little one over a variety of age-specific programmes like a fun dance party, an alien hunt and assorted craft activities. Learn more.
8 Feb, 1:30 pm to 3 pm
Keppel Centre for Art Education, National Gallery Singapore
Learn about moving sculptures as an art form together with your child and and try your hand at assembling your own miniature ship and Viking hat. Details.
8 Feb, 12:30 pm to 1:30 pm
Sungei Buloh Wetland Reserve
Be entertained and informed, as you learn about the wetlands and its inhabitants through this interactive storytelling session. Find out more.
8 to 9 Feb, 4 pm to 9 pm
Parkland Green, East Coast Park
Take part in this special Night Edition of Weekends in the Park and learn about constellations. There are also useful upcycling workshops to enjoy! More info.
World Autism Awareness Day 2020 falls on 2 April. In conjunction with the day, the Metta Welfare Association is raising funds with a #HelpMettaSelena...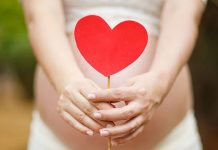 For first time parents-to-be, the once-in-a-lifetime decision on whether to store your newborn's cord blood can seem like a daunting one. What are the...
FEATURED LISTINGS