This Sunday, 8 December 2019, Ben & Jerry's will be handing out free ice cream in support of International Migrant Workers' Day in mid-December. For a donation of any amount, each donor will get a free scoop of ice cream will all proceeds going to the Migrant Workers' Council, Ben & Jerry's partnering non-profit organisation for Cone for Cause 2019.
Ben & Jerry's Cone for Cause 2019 at 313 Somerset
The #ConeforCause 2019 will take place at Ben & Jerry's Flagship Scoop Shop at 313 Somerset between 12 pm and 6 pm on 8 December 2019. Make a donation to support the work of the Migrant Workers' Council and receive a free scoop of delicious Ben & Jerry's ice cream.
Supporting Migrant Workers
By working with the Migrant Workers' Council, Ben & Jerry's hopes to deepen the understanding and recognition of the many migrant workers in Singapore. There will be interesting facts about migrant workers who have contributed to Singapore as we know it today around the Flagship Scoop Shop.
To further show support and appreciation to these migrant workers, Ben & Jerry's will be handing out "thank you" cards at the #ConeforCause 2019 event. These can be used to pen a word of appreciation to migrant workers.
---
Story continues below
The Boys' Brigade Share-a-Gift 2019 project started off on Saturday, 7 December, with 350 volunteers heading out to deliver food hampers to beneficiaries around...
The season of giving is here! One of the best (and easiest) ways to show your love and appreciation to loved ones is getting...
---
In addition, representatives from the Migrant Workers' Council will also be present to share about its various initiatives which the public can volunteer to help out.
Get more details here.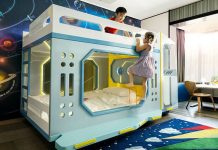 Celebrate the holiday season with a year-end 2019 staycation amidst a lush landscape and specially-themed suites, or stay in the heart of Singapore's first...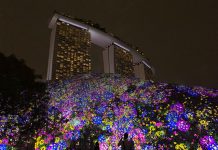 Future Together at Gardens by the Bay, a digital art exhibition, caps off the Singapore Bicentennial commemorations with interactive installations that encapsulate the hope...
FEATURED LISTINGS