Wondering what are activities you can do in a day at Sentosa? Here's our take on an itinerary filled with a variety of activities great for the family, complete with places to relax and eat! Oh, and did we mention? Many of these activities are free!
Click here to subscribe to our YouTube channel and to see more great videos!
Singapore Botanic Gardens' new Gallop Extension has opened - at least in part. This expansion of the Tyersall-Gallop Core brings with it a new...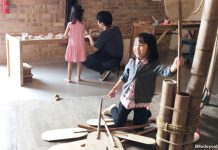 "It is a happy talent to know how to play." So wrote Ralph Waldo Emerson. Indeed, play is a natural skill that gives much...
FEATURED LISTINGS