Mummies and Daddies know that when planning holidays involving toddlers, itineraries are often filled with visits to theme parks and playgrounds, with little pockets of time set aside for eating and, gasp, shopping. And for what it's worth, Hong Kong – as dense a concrete jungle as it is – has no lack of beautiful parks and playgrounds, like the Hong Kong Zoological and Botanical Gardens.
Located on Albany Road, about 15 minutes uphill from Admiralty MTR station, the Hong Kong Zoological and Botanical Gardens is the oldest park on Hong Kong Island, and was built back in 1860.
The Gardens, with a total area of 5.6 hectares, are divided into eastern and western halves.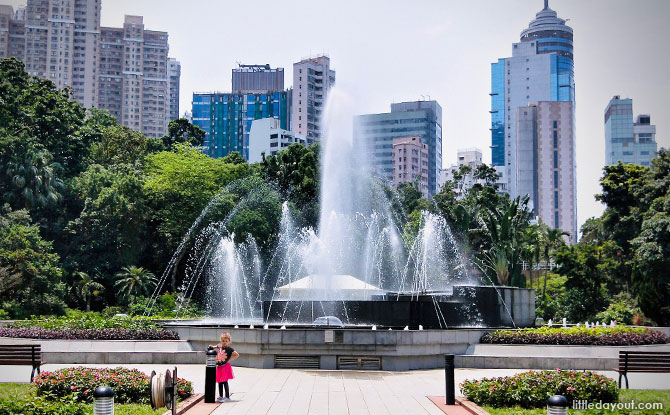 The eastern part of the Hong Kong Zoological and Botanical Gardens is known as the Old Garden, and is made up of the Fountain Terrace, the Children's Playground, the Green House, and aviaries.
---
Story continues below
No visit to Seoul with the family is complete without a visit to South Korea's biggest theme park: Everland! We had an awesome day...
Singapore's shores are teeming with wildlife we wouldn't usually notice. Getting to an intertidal zone during periods of low tide is the best way...
---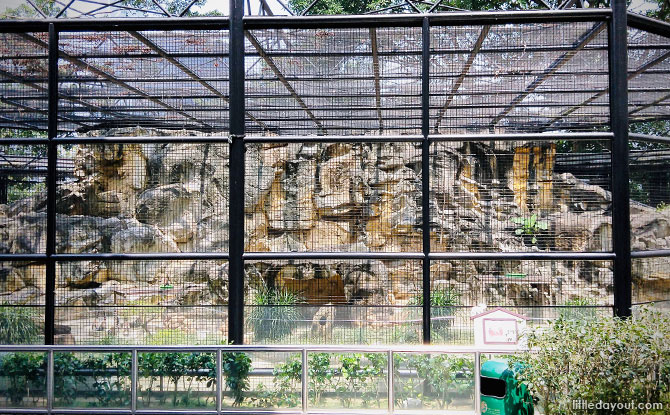 The western part of the Gardens, or the New Garden, is home to the Mammal Enclosure, the Meerkat House, the Time Tunnel, and the Education and Exhibition Centre.
Aviaries and Mammal Enclosure
When you think of a zoo, elephants, lions, and giraffes probably come to mind. However, don't expect to see any tusks or manes at the Hong Kong Zoological and Botanical Gardens.
If, however, you're big on birds, monkeys, meerkats, and tortoises, then you're in luck, what with the likes of flamingos, hornbills, pigeons, tamarins, lemurs, and sloths being housed in mesh enclosures at the Gardens.
I'll admit my daughter was initially a tad disappointed not to see any giraffes, plus it was actually really hard for her to see any of the birds and monkeys clearly through the mesh.
But catching sight of some spurred and radiated tortoises, and witnessing the antics of an active Buff-Cheeked Gibbon made her feel a little better.
What impressed me was how well-kept the enclosures and the surroundings are. Despite the heat that day, the enclosures didn't smell. And the animals' homes – like the Meerkat House – are wonderfully landscaped.
Hong Kong Zoological And Botanical Gardens Children's Playground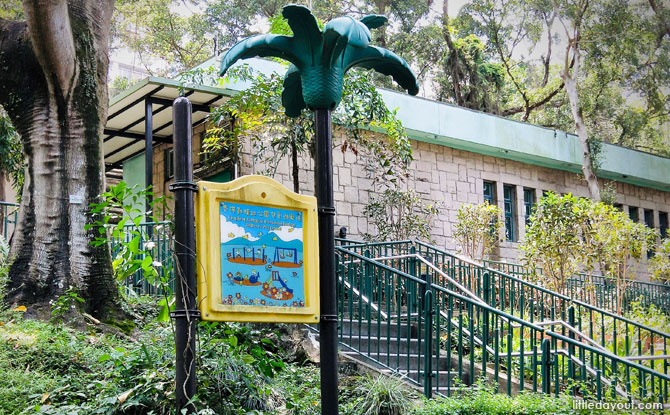 The highlight of my daughter's visit to the Hong Kong Zoological and Botanical Gardens was spending time at the Children's Playground where you'll find the usual outdoor playground suspects, like swings, a merry-go-round, a couple of spring riders, a climbing frame and slide.
As it was a pretty hot day, I was relieved that most of the playground equipment, save for the main climbing frame and slide, was actually under some shade, or a flyover to be exact.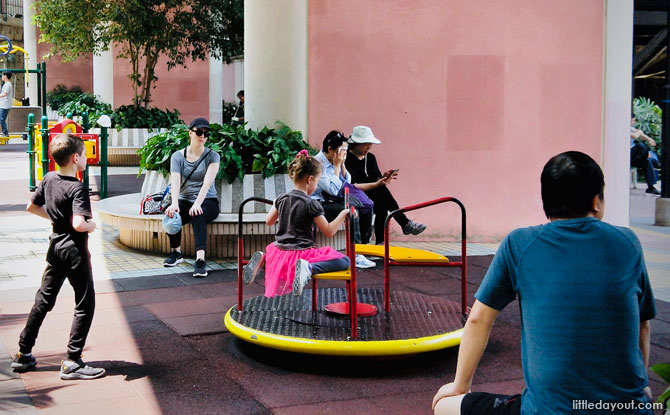 So while my daughter busied herself up and down the spring riders and merry-go-round, I sat close by to cool off. It was nice to be able to make use of the free Wi-Fi available too!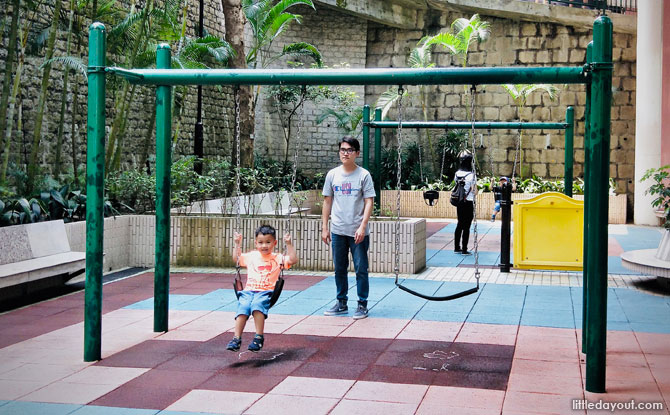 If by this time you're ready for a little refreshment, the Children's Playground at the Hong Kong Zoological and Botanical Gardens is a nice spot to break out the snacks and water. That said, there are lots of lovely spots in the Gardens to take five since there are seats and benches almost everywhere!
Before Your Visit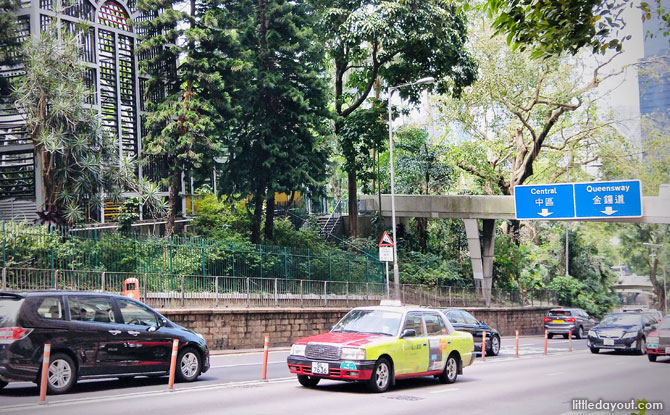 With the Hong Kong Zoological and Botanical Gardens located at Mid-Levels, it is actually in very close proximity to The Peak, so we'd suggest hitting these two tourist attractions one after the other on the same day.
Since The Peak Tram service has been temporarily suspended for the next two to three months for upgrading, consider going to The Peak first via public transport, before catching a taxi back down to the Hong Kong Zoological and Botanical Gardens.
As there isn't an eatery at the Gardens, you may want to pack some water and sandwiches for your visit. Or eat before you go!
The Hong Kong Zoological and Botanical Gardens is located on Albany Road, Mid-Levels, Hong Kong Island.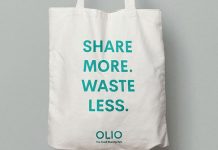 With consumerism wreaking havoc on Planet Earth, waste increasing exponentially and oceans getting polluted, more and more people are consciously choosing an eco-conscious lifestyle.One...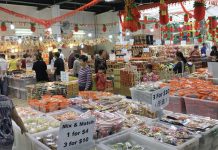 Want to know where to get superb CNY bargains? We uncover where the aunties shop for their festive goodies! Don't let the distance deter...
FEATURED LISTINGS