The Singapore Philatelic Museum and The Peranakan Museum will be closed to the public for redevelopment work and a refresh of the two institutions' content and infrastructure.
The Singapore Philatelic Museum, located along Coleman Street, will close from 18 March 2019 and is only expected to reopen at the end of 2020.
The Peranakan Museum, a short distance away at Armenian Street, will close from 1 April 2019 and will only reopen two years later in mid-2021.
Singapore Philatelic Museum
The Singapore Philatelic Museum first opened in 1995. It is housed in a former building of the Anglo-Chinese School which was later used as the Methodist Book Room.
Some of the rooms on the second floor of the building were the one-time library of the Anglo-Chinese Primary School. The museum was originally under the auspices of the then-Telecommunication Authority of Singapore before being transferred over to the National Heritage Board in 2000.
The refresh of the family-friendly Singapore Philatelic Museum will include infrastructural changes and a revamp of its galleries. It will be organising three open houses in the lead up to its closure.
The Peranakan Museum
---
Story continues below
Guess who is heralding Christmas at Bedok Point this year – the Minions! Join Kevin, Stuart and Bob from 19 to 24 November for...
Forget about Superman, Ironman or Captain America. When it comes to Christmas season, the greatest superhero of all is… drumroll please… Santa! After all,...
---
The Peranakan Museum is located in the former Tao Nan school building. Prior to housing the Peranakan Museum, the building was the premises of the original Asian Civilisations Museum in 1994 and venue of exhibitions on subjects such as Egyptology. The building was redeveloped into the Peranakan Museum in 2008.
The revamp of The Peranakan Museum will see a refresh of all its permanent galleries and exhibits.
As a last hurrah before its closure on 1 April, The Peranakan Museum will be holding an Armenian Street Party in March as part of the National Heritage Board's Singapore Heritage Festival 2019.
Activities During The Interim Period
During the redevelopment period, both museums will continue to organise travelling and pop-up exhibitions. The Peranakan Museum will also continue to operate The Peranakan Gallery in Changi Airport Terminal 4.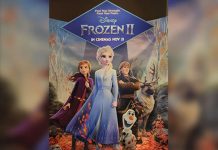 While Singapore enjoys tropical heat all year round, the winds of change have come with the full force of Frozen 2. The highly anticipated...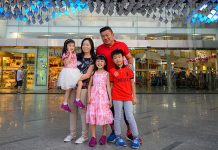 If you are a parent with young children, you would probably have come across the 3WheelingTots YouTube channel. The channel has more than 7,000...
FEATURED LISTINGS