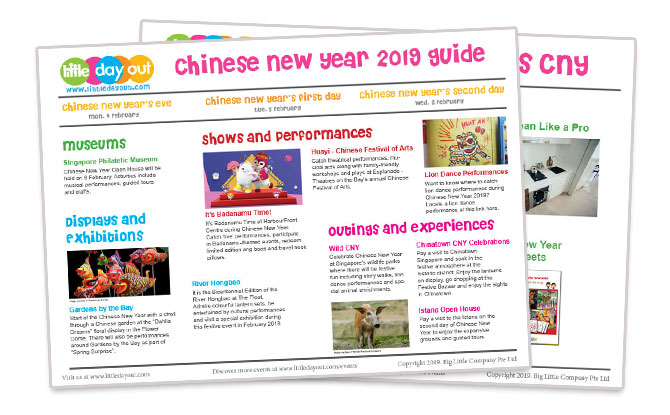 Chinese New Year 2019 falls on 5 February 2019 and it is a season of feasting and familial bonds. Not only are there two days of public holidays but there are also plenty of activities and events taking place around the Chinese New Year period.
To help you plan out what to do during the Chinese New Year 2019 period, we've put together a handy guide on some of the best Chinese New Year events and activities around Singapore. We've also put together some useful information to help you get ready for the holiday.
Little Day Out's Guide to Chinese New Year 2019
Download our free Little Day Out's Guide to Chinese New Year 2019 below and get sorted for the holiday period.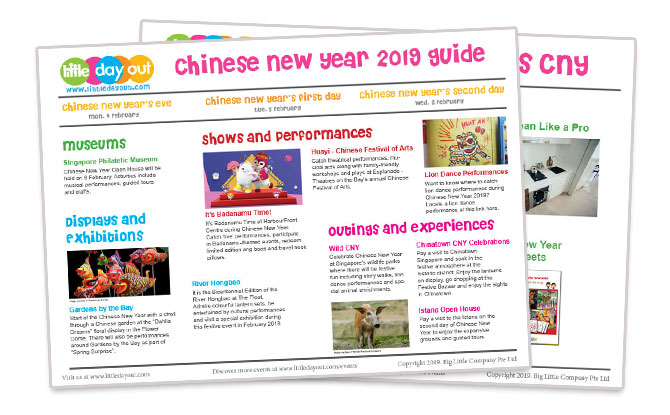 More Stories on Chinese New Year: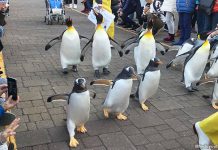 A trip to the Noboribetsu Marine Park NIXE, Hokkaido, yielded plenty of fun for the kids and was a great way for the family...
For those taking a stroll around Singapore's public spaces, there are public art works and sculptures that are easy to appreciate. And, if the...
FEATURED LISTINGS