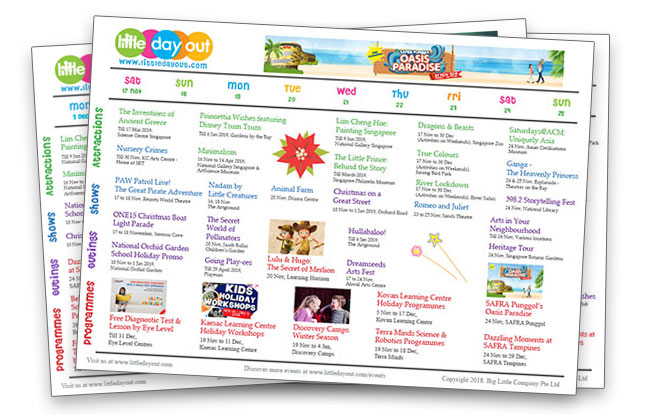 The school holidays 2018 are here! The year-end school break in Singapore takes place from 17 November to 31 December 2018 and it is chockful of activities and things to do for kids.
Fun for the Family
There are loads of fun things to do at the attractions. These range from mythical beasts (and where to find them) to uncovering ancient discoveries. Or get into the festive mood through the colourful sights and sparkly lights around town.
The festive mood also extends to the stage with family-friendly theatre shows in Singapore for the December holidays.
Make the holidays meaningful with enrichment programmes for kids. Children can learn about tech or get to exercise their creativity through speech and drama programmes. There innovative camps which combine music and science, and others tailored for those going to Primary 1 next year. Some shopping malls also offer fun learning camps with a variety of activities for kids to participate in.
Savings and Free Fun
Enjoy 50% savings on iconic attractions at Sentosa during the holiday season 2018 or participate in some free, family-friendly fun at Punggol on 24 November.
Little Day Out's Guide to the Year-end School Holidays 2018
To discover more exciting events and find out what is on in Singapore during the November-December school holidays 2018, download Little Day Out's Guide to the Year-end School Holidays 2018.
This free Little Day Out guide provides an easy way to find out what kid-friendly activities are taking place in Singapore at a glance every week during the November-December school holidays 2018.
Download this free Little Day Out Guide to the year-end school holidays 2018 now.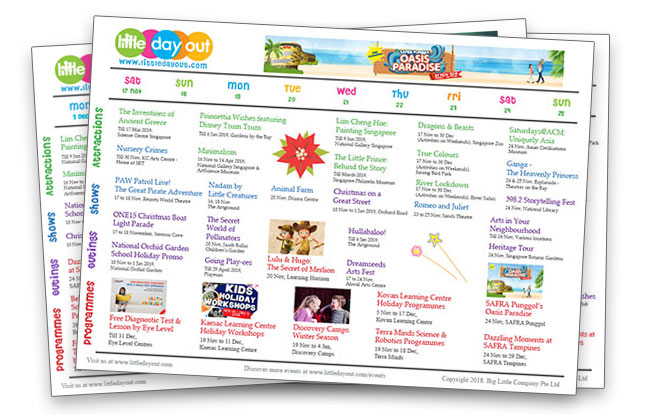 For those taking a stroll around Singapore's public spaces, there are public art works and sculptures that are easy to appreciate. And, if the...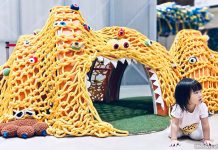 The Artground ushers in the new year with Wild Rumpus, a brand new installation by artist and designer, Adeline Loo, featuring some of the...
FEATURED LISTINGS