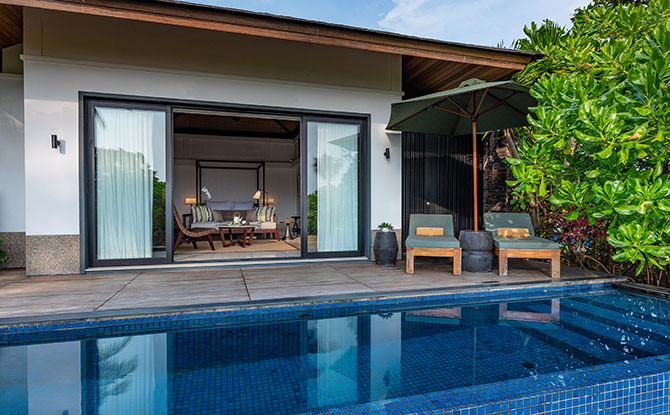 It's incredible how quickly we were whisked away from the stress of city living to The Residence Bintan. For three glorious days and two comfortable nights, we made our home in a luxurious one-bedroom villa nestled amidst a tropical garden, sandy steps away from the shore.
Found at the south-eastern end of Bintan Island, The Residence Bintan is a 55-minute ferry ride away from Singapore. After disembarking from the ferry and taking a 1.5 hour land transfer, we finally arrived at the lush tropical resort.
Villas at The Residence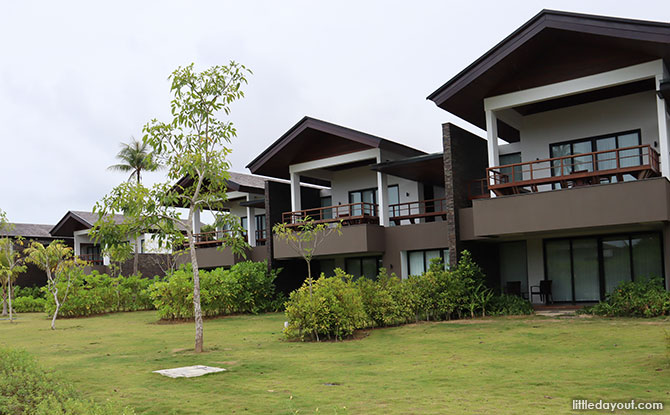 Along with double-storey villas, The Residence Bintan has a choice of one- or two-bedroom Beachfront Villas – one of which, we found ourselves in.
The spacious villa was comfortably furnished with a splendid bath tub for great bubble baths.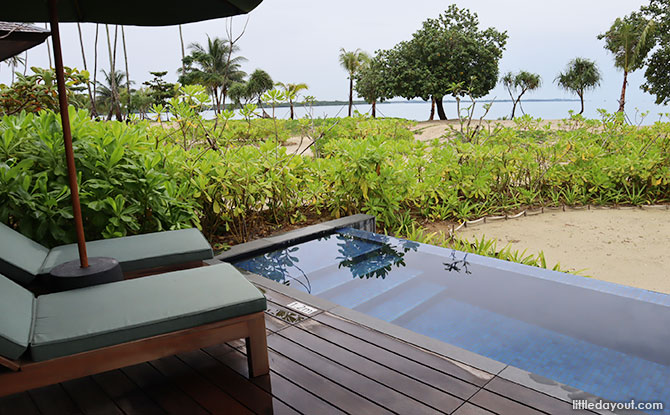 In addition to the gorgeous view of the beachfront, our villa also came with a private inifinity pool. It was the perfect spot for a soak while soaking in the vista.
Exploring the Grounds
When we finally peeled ourselves away from the villa, we went out to explore the rest of the property.
---
Story continues below
From a distance, it looks as if a majestic whale is breaching the surface under the shadow of the ArtScience Museum. However, upon closer...
Go prehistoric at Singapore Zoo during the November-December 2019 school holidays at Singapore Zoo with a Mammoth Adventure Back in Time. Enter the Valley of...
---
At The Residence Bintan, the infinity pool overlooks the sea. The row of deck chairs beckoned us to stretch out while the inviting deep-blue coloured pool (which also had a children's area) turned out to be a hit with the kids. It is very much what we could hope for at a tropical resort.
Kakatu Kids Club
The Residence Bintan has the Kakatu Kids Club. The Kids Club runs programmes daily, for kids from three to under seventeen, free of charge. This activity hub has a cosy reading room and a fun movie room. It also offers kid-friendly crafts such as tie-dye, bird house painting and batik painting on a paid basis.
Kids who need to burn off some energy can also do so at the Kakatu Kids Club outdoor playground and play with giant-sized board games. Needless to say, this was the kids' favourite spot in the entire resort.
Ila Spa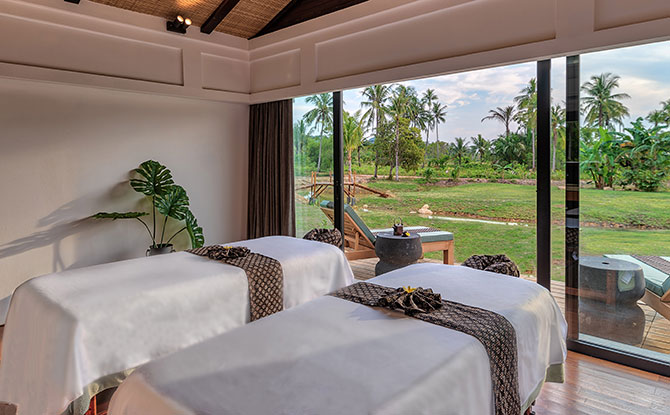 Adults can spoil themselves at The Residence Bintan's spa. Run by award-winning British brand ila which produces a range of organic and natural products, it is the perfect place to pamper yourself.
Dining
When it comes to dining, there are three dining options at The Residence Bintan, all of which we had the opportunity to enjoy during our stay.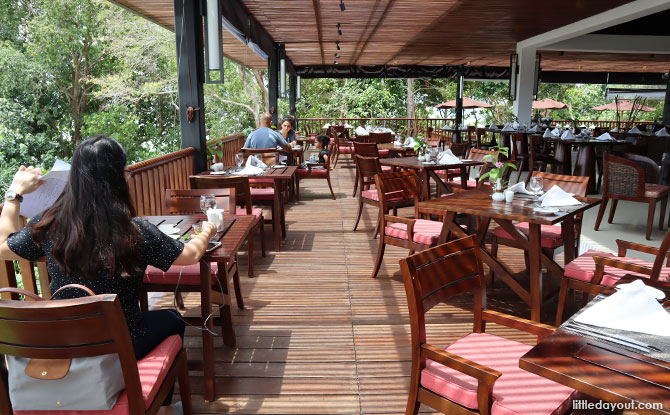 The Dining Room offers Western and modern Asian dishes with a choice of indoor seating or an alfresco verandah. This is also the place for a sumptuous breakfast buffet spread, famous for its croissants.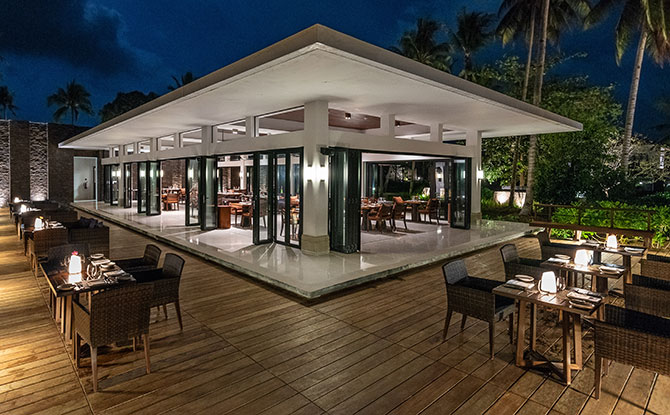 Rica Rica is the property's signature restaurant with delicious Indonesian dishes with a twist such as Lobster Gado Gado and Chendol Panna Cotta.
The Pool Bar is a casual dining option. In-villa dining is also available.
Venturing Out
For those who are itching to explore beyond the property, The Residence Bintan offers tours that venture out. These include day trips to the rustic Chinese Village of Senggerang on the southwest coast of Bintan and tours to Penyengat Island where there is a Sea Gypsy village.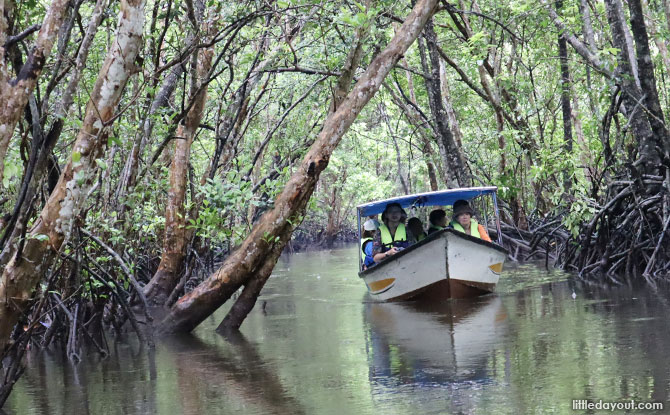 We went on a guided Mangrove Tour which took us along the Sebung River. It was an eye-opening experience as our guide shared with us about the complex ecosystem.
A Tropical Oasis
The Residence Bintan offers an idyllic escape back to nature. From the luxury of villa-living to cultural experiences, it is a tropical oasis to slow down and enjoy time with your loved ones, far from the maddening crowds.
The Residence Bintan
Where: Kampung Galang Batang RT 005/RW 003, Bintan, Kepulauan Riau, Indonesia 29153
Website
Media invite.
We've packed six weeks worth of activities in an easy-to-use holiday guide. Whether you want to find out what is going on at the...
Arts in Your Neighbourhood returns from 7 to 24 November 2019, bringing exciting performances and memorable arts experiences to your doorstep. Get ready for...
FEATURED LISTINGS