In Tokyo, Japan, it not uncommon to seek out Japanese pancakes – known for being fluffy and even soufflé-like. However, the one pancake place that we must-visit when in Tokyo is not even from Japan. It is Eggs 'n Things, a pancake and breakfast item restaurant that originated in Hawaii. Best of all, Eggs 'n Things now has an Eggs 'n Things outlet in Singapore at Plaza Singapura.
Breakfast Goodness
Established in 1974, Eggs 'n Things originated in Waikiki, Hawaii. In Japan, it has 19 outlets, mostly in Tokyo but in cities such as Osaka and Kyoto too.
Eggs 'n Things outlets have relaxed, beachy ambiance with wooden panel (like a beach hut) and service staff dress with flora, Hawaiian shirts.
On the menu are all-day breakfast type items. We would broadly divide them into two categories – eggs and pancakes.
---
Story continues below
West is best and we have the biggest bouncy playground to prove it. Bouncy Paradise which was last seen with its pop-up at PeopleUp@Pandan....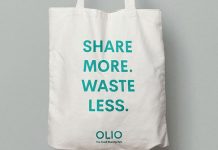 With consumerism wreaking havoc on Planet Earth, waste increasing exponentially and oceans getting polluted, more and more people are consciously choosing an eco-conscious lifestyle.One...
---
Or course, it is a bit more complicated than that. When it comes to eggs, the restaurant does it up in plenty of different ways.
There are Meat & Eggs, which include pretty substantial dishes such as Beef Steak & Eggs (1,580 yen), Portuguese Sausage & Eggs (1,130 yen) and more. The selection of omelettes range from a vegetarian omelette to a Spinach, Bacon and Cheese omelette. Of course, no menu would be complete without Eggs Benedict and Eggs 'n Things has 10 variations of Eggs Benedict available.
Japanese Pancakes, Not Originally from Japan
When it comes to pancakes, you will be spoilt for choice with fruit-topped pancakes and others with macadamia nuts, chocolate chips and even coconut.
Besides pancakes, other breakfast options include crepes and waffles.
The pancakes at Eggs 'n Things in Japan are extremely light and fluffy. If ordered with whipped cream, the cream comes stacked up gloriously high.
At the table are three types of syrups that you can use to dress the pancakes – maple, coconut and pink guava.
The egg dishes are extremely addictive too. We especially enjoyed the Corned Beef Hash & Eggs.
Take note that Meats & Eggs and Omelette dishes include a side dish of rice, toast or potatoes. You can also upgrade the side dish to three pancakes for a top-up of 400 yen.
Word of advice about the portions at Eggs 'n Things in Japan, they are substantial. If you have a family of two adults and two children, you would probably be able to get by just ordering three dishes or probably even two. Well, maybe three if you want to give more dishes a try.
In Tokyo, Eggs 'n Things have outlets at major districts such as Ginza, Harajuku and Odaiba.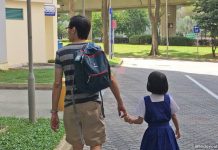 Kindergarten 2 to Primary 1. Primary 2 to Primary 3. Primary 4 to Primary 5. Children from local schools in Singapore experience many transitions...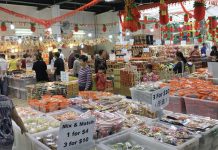 Want to know where to get superb CNY bargains? We uncover where the aunties shop for their festive goodies! Don't let the distance deter...
FEATURED LISTINGS