Kelvin Ang, popular blogger known for his blog, Cheekiemonkies, has released a new edition of his book, Got Kids, Go Where?
Published by Armour Publishing, the revised edition of Got Kids, Go Where adds on 50 more ideas for family outings around Singapore to the 500 originally found in the book.
The book is a treasure trove of ideas on things to do with kids and organised into topical sections such as Play, Nature & Sports and Arts & Heritage. Kelvin also shares his family's favourite spots and helpful tips about places around Singapore in the book.
Got Kids, Go Where by Kelvin Ang is now available in bookstores and from Armour Publishing's website.
---
Story continues below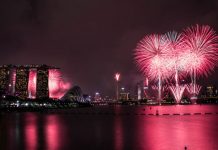 Have you got your New Year's Eve and New Year's Day 2020 plans all sorted? Another year (and decade) is soon gone, and we...
The Boys' Brigade Share-a-Gift 2019 project started off on Saturday, 7 December, with 350 volunteers heading out to deliver food hampers to beneficiaries around...
---
Congrats Kelvin on the second edition of your book!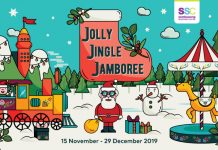 READ: Win Sesame Street Goodies in Our Latest Giveaway This yuletide season, Sembawang Shopping Centre is celebrating the festive spirit with a Jolly Jingle Jamboree...
We've packed six weeks worth of activities in an easy-to-use holiday guide. Whether you want to find out what is going on at the...
FEATURED LISTINGS