Snow City beckons visitors to learn about and experience the Arctic in their latest revamp.
Since its opening in 2000, Snow City, Singapore's only permanent indoor snow centre, has welcomed 1.5 million visitors into its -5 degree Celsius temperature snow chamber. Donning thick snow jackets and snow boots, visitors get to enjoy snowy conditions, chilly temperatures and feathery snowfalls inside the 1,500 square metre chamber.
A highlight of any visit is grabbing a snow tube and sliding down Snow City's 60-metre long snow slope. A slippery ride down the snowy slope is sure to bring on a wide grin and brighten up any day.
---
Story continues below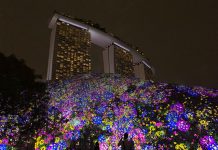 Future Together at Gardens by the Bay, a digital art exhibition, caps off the Singapore Bicentennial commemorations with interactive installations that encapsulate the hope...
What better a way to scurry into the New Year of the Rat than with a new year feast at Fat Chap! Priding themselves...
---
Now, with its latest revamp, Snow City has re-themed the attraction to focus on the Arctic and the life of the Inuit people.
Meet Oki, an Inuk boy, and his animal friends, Ila, Nooka, Koko and Suki, the five new mascots at Snow City. As ambassadors of life in the Artic, they will meet with visitors on Wednesdays and weekends at 2.30 pm.
Inside the Snow Chamber, visitors get to learn more about the Inuit's way of life. There is a kayak used by the Inuit to fish on display and at the Snow Playground room, an igloo made out of ice blocks. Visitors can also see a Tupiq or tent used by the Inuk in the warmer months. Kids can slide down an icy slide and pose for pictures with the icy-likeness of the five mascots.
Inside the main chamber, a story telling corner has been added where visitors can learn about the Northern Lights and watch presentations.
On the mezzanine floor about, learn more about the Inuit's way of life by playing in an igloo, trying to "ice fish" and ride on a dog sleigh. There is also a small tent made from caribou skin.
To experience wind-chill, a huge blower on the mezzanine floor lets brave souls can test their ability to withstand the most blustering conditions.
If you are wondering where all the snow is coming from, Snow City has commissioned a new snow machine that produces realistic, fine snow.
Also, keep an eye out for a new snow gun that produces snow by spraying chilled water out from its nozzles together with compressed air. This creates a snow similar to natural snow through the process of atomization.
Behind all the fun, Oki and the Arctic Avengers have a serious message for visitors to take home. Other than learning about the culture and lifestyle of the Inuit, there also tips on what visitors do to reduce their carbon footprint and help to minimize global warming which is threating the Arctic Circle. These include simple steps that kids can relate to such as taking shorter showers.
"We are excited to offer our visitors a new snow experience, made possible with the latest technology in Asia. With our new snow machine, visitors to Snow City will be able to experience a true Winter Wonderland in the tropics without having to travel!" said General Manager of Snow City Singapore, Norazani Shaiddin. "Families of all ages are welcome to come and meet our Inuit mascot Oki and his animal friends and also understand how they can play a part in helping combat climate change."
Visitors can experience the full Arctic experience from 29 December 2015. For more details about Snow City, visit www.snowcity.com.sg
SNOW CITY
Address: 21 Jurong Town Hall Road
Opening Hours: Daily, 10 am to 6 pm (last admission at 5 pm), 10 am to 7 pm on school and public holidays (last admission at 6 pm).
Not just another light show, Magical Shores at Siloso, Sentosa is Singapore's first beach light show. Now "screening" on the sand, Magical Shores Sentosa...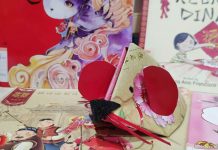 Dong dong chang! Right on the heels of Christmas is another important season for the Chinese – the Lunar New Year, of course. Remembering...
FEATURED LISTINGS