Journey through space at Science Centre Singapore's enhanced Omni-Theatre's Digital Planetarium.
Reopening 30 May 2015, the Omni-Theatre has been equipped with a digital fulldome system to complement its existing IMAX 70mm film projection system.
The new digital system transforms the Omni-Theatre into a Digital Planetarium where visitors can watch either digital movies across the entire span of the theatre's 23 metre screen, or participate in 'live' shows conducted by Science Centre Singapore's science educators.
Digital Planetarium Live Shows
In the 'live' show, the science educators are able to manipulate the images on the screen, bringing audiences around the Earth and beyond to space. Audiences will be able to journey to planets within the solar system and galaxies beyond from their seats, in high definition detail.
---
Story continues below
This year-end 2019 season, Frozen at Changi Airport is a treat for fans of Disney's latest movie. For those who are planning to make...
Go ice skating. Complete an inflatable obstacle course. Become a human claw and grab attractive prizes! Fun times await at Aperia Mall's Christmas Village,...
---
The first digital fulldome movie to be screened is Back to the Moon for Good, a 40-minute movie that chronicles teams around the world competing to land a robotic spacecraft on the Moon.
Three 'live' shows have also been lined up at the Omni-Theatre. Cosmic Surfing, What's Up There andExploring the Planets will be conducted by science educators. Each show is approximately 30 minutes long.
Admission
Ticket prices for digital fulldome movies and the 'live' shows are $14.00 per person or $12.00 for senior citizens. IMAX movies are priced at $12.00 per person.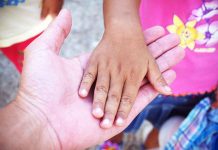 This week, 1 to 7 December 2019, is Giving Week 2019. It is seven days earmarked to support the vision of Singapore as a...
Guess who is heralding Christmas at Bedok Point this year – the Minions! Join Kevin, Stuart and Bob from 19 to 24 November for...
FEATURED LISTINGS