This December school holidays, Hi-5 returns to Singapore from 20 to 22 December at the Marina Bay Sands with their new show "Hi-5 House Party". Set in the backyard where boogie fever lives on together with fun games and non-stop songs, Hi-5 fans can dance along with their favourite Hi-5 cast members at the party.
This newly created Hi-5 show will feature Stevie, Lauren, Dayen, along with their newest Hi-5 friends, Mary and Ainsley. They will perform Hi-5 favourites such as L.O.V.E., Ready or Not and Wish Upon a Star. Audiences in Singapore will also be among the first to hear their new songs Dance with the Dinosaurs and Come on In from their upcoming TV series, "Hi-5 House" which is set to debut in Australia and New Zealand on 6 December. Hi-5's favourite DJ Chats will be there, spinning the music to keep the party going.
Hi-5 Songs that will be Performed
1. Come on In (new in Hi-5 House Series 1)
2. Ready or Not
3. Move Your Body
4. Dance with the Dinosaurs (new in Hi-5 House Series 1)
5. So Many Animals
6. Wish Upon a Star
7. L.O.V.E
8. Making Music
9. Wonderful
Hi-5, with a cast of five, is one of the most popular pre-school television series and reaches an average weekly global audience of 1,000,000 children.
Hi-5 House Party will be performed from 20 to 22 December at the MasterCard Theatres at the Marina Bay Sands.
Hi-5 House Party Show and Ticketing Information
Showtimes (Fri to Sun): 11.00 am, 3.00 pm & 6.45 pm
Ticket prices: $105, $95, $65 and $45
Tickets available through the Internet, by Phone at 6688 8826 and at the Marina Bay Sands Box Office.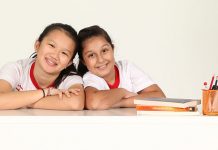 With constant chatter about milestones, achievements, and grades, the importance of a student's journey can be overshadowed. Children sometimes forget that they are all...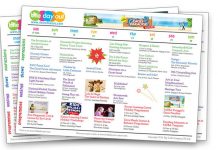 The school holidays 2018 are here! The year-end school break in Singapore takes place from 17 November to 31 December 2018 and it is...
FEATURED LISTINGS