An indoor playground where kids can enjoy a world of exploration and fun challenges.
Useful Information
Address:
53 Ang Mo Kio Avenue 3, 569933
Contact: +65 6753 9000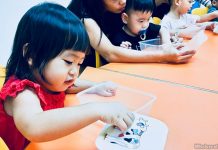 A former educator, I consider myself to be fairly open when it comes to "teaching" my child. I don't believe in hothousing at this...
10, 9, 8,… 3, 2, 1! Hands in the air! Experience the exhilaration of a fun cooking competition – together as a family – at...

FEATURED LISTINGS