Ever wondered how caterpillars become butterflies? Find out at the Butterfly Park & Insect Kingdom where you can have encounters with live butterflies and insects.
Useful Information
Address:
51 Imbiah Rd, Singapore 099702
Contact: +65 6275 0013
Visit Website
No visit to Seoul with the family is complete without a visit to South Korea's biggest theme park: Everland! We had an awesome day...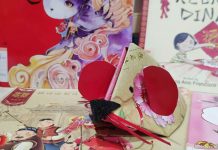 Dong dong chang! Right on the heels of Christmas is another important season for the Chinese – the Lunar New Year, of course. Remembering...
FEATURED LISTINGS