Zhongshan Park located in the Balestier neighbourhood is a quiet little park. Sandwiched between Zhongshan Mall and Days by Wyndham Singapore hotel, it also serves as a thoroughfare for pedestrians making their way between Balestier Road and Ah Hood Road.
---
Zhongshan Park: Named for Dr Sun Yat Sen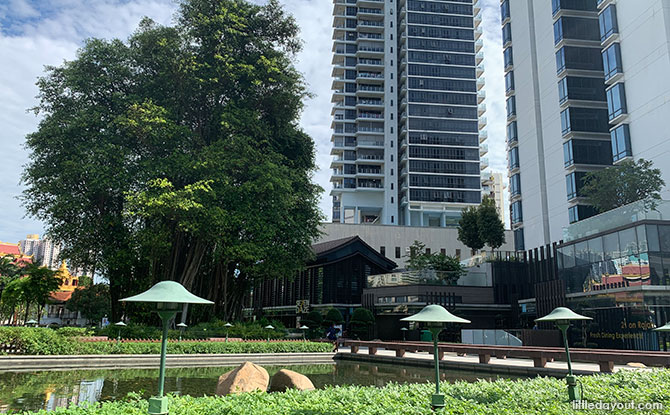 The park is named after Dr Sun Yat Sen, the Chinese statesman, physician and philosopher who was the leader of the Chinese Nationalist Party. For his role in overthrowing the Qing dynasty in the early 20th century, he is known as the father of modern China.
Zhongshan Park is named because of the area's relationship with Dr Sun. Just opposite from the park is the Sun Yat Sen Nanyang Memorial Hall, a villa which he stayed at while visiting Singapore.
Nowadays, the park, with its open ground, is a popular place for residents who live in the area to take their young kids to scamper about and stretch their legs.
---
At the Balestier Zhongshan Park
Dominating the park is a large banyan tree at its very centre. This tree is planted beside a manmade pond at the park. Unfortunately, there are no fish with the pond.
Between the big banyan tree and Ah Hood Road, there is a little green – almost like a community green found in a village.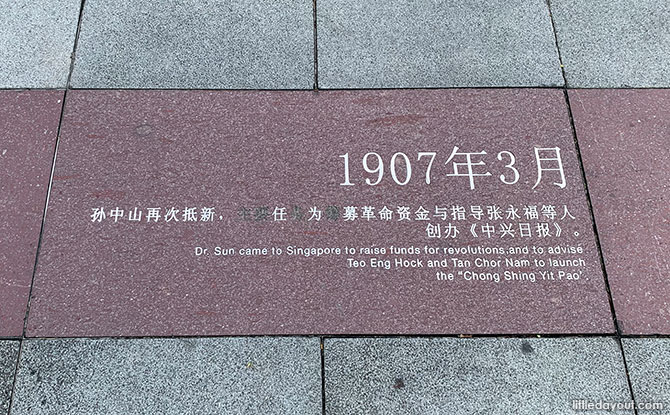 Embedded into the ground, along the walkways at Zhongshan Park, there are various signs which highlight and mark out various important dates relating to Dr Sun Yat Sen.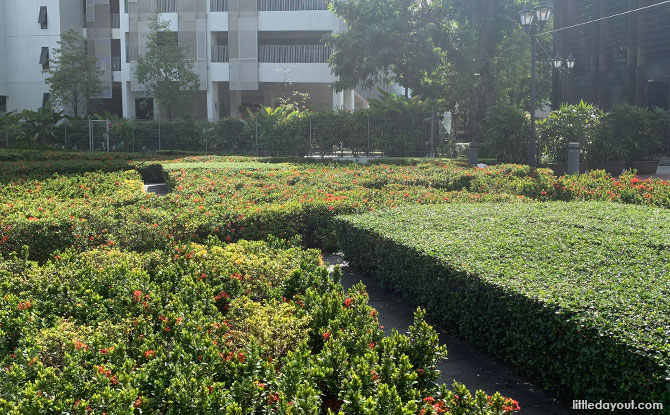 At the far end, there is an area with low hedges that one can imagine to be a maze.
Zhongshan Park at Balestier caters to those living in the area, or those who may wish to step out from the surrounding buildings for some fresh air.