Wild is not usually how anyone would describe Singapore. But did you know that Singapore has more than 390 species of birds, 2100 of native vascular plants, over 20 000 species of land creatures and over 12 000 species of marine organisms?
With such extraordinary biodiversity, we ought to appreciate nature more. There are many wildlife volunteer groups in Singapore who are made up of passionate biophilics with a level of biophilia that's probably astronomical in size. Check them out!
Wildlife Groups in Singapore
---
Cicada Tree Eco-Place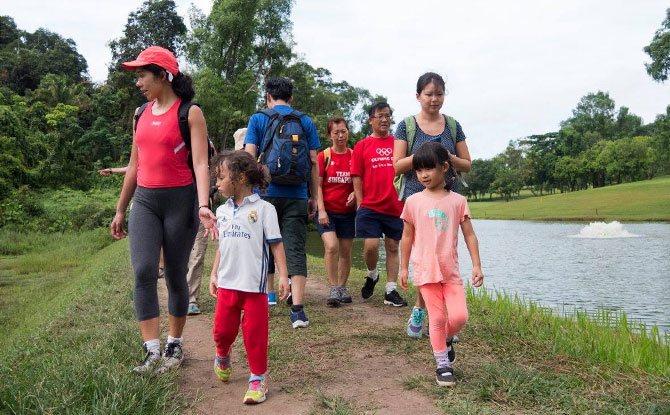 Cicado Tree Eco-place takes its name from the Cicada tree – an endangered freshwater plant native to Singapore. Its name tells why the society was formed – in urgent response to climate change and its impact on the world.
Through nature walks and camps, this wildlife group in Singapore advocates for the protection of nature and educates communities about eco-living. More recently, this wildlife volunteer group has advocated for the Cross Island line to go around the nature reserve, rather than destroy the biodiversity present.
---
-- Story continues below --
Programmes:
Coastal Clean-ups
Love Our Macritchie Forest Walk
Nature Walks through Bukit Timah Rail Corridor, Chestnut Nature Park, Pulau Ubin
Day/Nite Wild Critter Watch at Singapore Botanic Gardens, Pasir Ris Mangrove Boardwalk
Sunset Walk at Lower Pierce Reservoir
Family Nature Camp
Website: http://cicadatree.org.sg/
---
NUS Toddycats
The volunteers with Lee Kong Chian Natural History Museum are called NUS Toddycats!. The original toddycat drawing on the Raffles Museum logo was based on an abandoned common palm civet kitten rescued at an army camp. A few of the Raffles Museum volunteers cared for it and gave the kitten the name "Toddy".
Since then, the name has stuck with the nature-loving volunteers. Toddycats!' mission is to expose and develop individuals to programmes in conservation, education and research.
Programmes:
Exhibitions – on special occasions, guided tours are conducted by the Toddycats! at the Raffles Museum's Public Gallery
Nature and heritage trails at Pulau Ubin, Sungei Buloh Wetland Reserve and the Southern Ridges
Public seminars and symposia
Coastal Cleanups
Website: https://toddycats.wordpress.com/
---
Naked Hermit Crabs 
"Give me back my home!" is Naked Hermit Crabs' plea to everyone to remind how fragile the shores are, therefore "Naked Hermit Crabs" because of vulnerability and lacking protection. This bunch of volunteer guides specialise in free family-friendly guided walks for at Chek Jawa and Pasir Ris. For those picking shells off the shore, don't forget you could be depriving a hermit crab of its home.
Programmes:
Guided walks at Chek Jawa
Pasir Ris Mangrove Boardwalk Tours
Nature Guide training
Website: https://nakedhermitcrabs.blogspot.com/
---
Team Seagrass
Is seagrass seaweed? Nope! Seagrasses are underwater meadows that support a host of marine life – from tiny creatures at the bottom of the food chain to large animals like the dugong. Seagrass health is an indicator of shore health, and vital to the marine biodiversity.
TeamSeaGrass is a volunteer-led citizen science group, a collaboration project between the National Biodiversity Centre of NParks and Seagrass-Watch – the largest seagrass monitoring and assessment programme in the world. The volunteers keep watch on the marine meadows on Singapore's shores.
Programmes:
Workshops and talks
Seagrass monitoring
Website: https://teamseagrass.blogspot.com/
---
Our Singapore Reefs
The numbers of coral species in Singapore actually rivals that of the Great Barrier Reef. And the people who love Singapore's coral reefs formed a community – Our Singapore Reefs. Aside from organising dives to admire the reefs, this group of wildlife volunteers promotes awareness about Singapore's marine biodiversity and conducts coastal and marine clean-ups most recently in Lazarus Island.
Programmes:
Talks on climate change and marine debris
Coastal clean-ups
Marine clean-ups
Facebook: https://www.facebook.com/oursingaporereefs/
---
Nature Society (Singapore)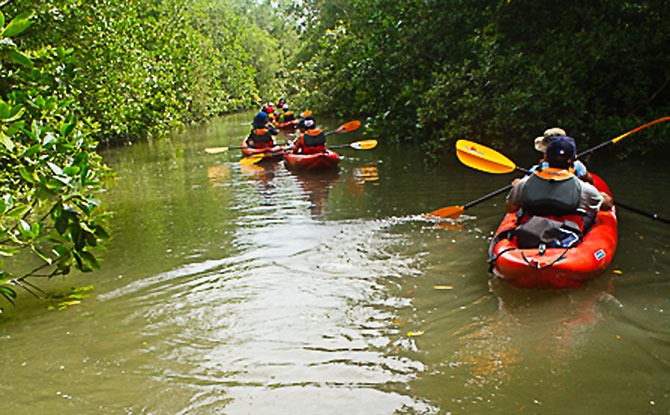 The largest wildlife volunteer group in Singapore is the Nature Society (Singapore) or NSS. Its mission is to promote nature awareness and appreciation, advocate wildlife conservation and collaborate in regional and international efforts to preserve Earth's biodiversity.
It has various special interest groups under its umbrella of nature-lovers – bird group, butterfly and insect group, vertebrate study group etc. It has something for every species of nature-lovers. Many of NSS's programmes have membership perks such as enjoy free talks, walks, discounts on publications and memorabilia.
Programmes:
Guided nature walks
Bird& Butterfly watching
Workshops & courses
Overseas eco-trips
Various environmental and conservation projects
Surveys on birds, butterflies, insects, intertidal, marine, plants and vertebrates
Website: https://www.nss.org.sg
---
People passionate about wildlife are not extinct
Evidently, there are many groups of people who are under the radar proving their love for wildlife through volunteer work and a passion that keeps them up various hours of the day monitoring seagrass, protecting turtle nests and taking families on walks around the wild side of Singapore.
You can join the many Singapore wildlife volunteer groups in their walks and surveys. We are sure these will be eye-opening experiences for your family.
Who knows? You or your child might even join one of the tribes to be very passionate about nature.