Fireworks are always a highlight of each year's National Day Parade. This is no different for the National Day Parade 2022. In fact, there are more opportunities for the public to enjoy a NDP fireworks 2022. Find out where you can enjoy the NDP fireworks display this year.
---
National Day Parade Fireworks 2022
For the National Day Parade 2022, you can of course expect fireworks at The Float. This display caps off an evening of celebrations and is always one that draws out "oohs" and "aahs" from the crowd at the parade.
However, there are also opportunities to catch the fireworks displays at the heartlands! There will be multiple displays – five heartland locations to be exact. These can be found all over Singapore and they are
Central Singapore: Open Field beside Ang Mo Kio Library
North East: Former Tampines Junior College
North West: Woodlands Stadium
South West: Jurong West Stadium
South East: Bedok Stadium
While admission to the locations where the fireworks displays are being conducted are non-ticketed, there is limited spaces available and admission is on a first-come-first-served basis.
---
-- Story continues below --
Entry to the fireworks venues will begin at 6 pm but we anticipate that there will be many people queuing up from much earlier. Those who wish to head down to the stadiums and the former Tampines Junior College will need to be fully vaccinated or fall into one of the exemptions under the Vaccinated Differentiated Safe Management Measures.
Of course, there is the opportunity for those living around the venues to also enjoy the fireworks displays at the various locations. In fact, some of the surrounding blocks and locations may have just as stunning views and perspectives of the fireworks displays.
---
Maps of Where To Watch the NDP Fireworks in the Heartland 2022
Here's a look at where you can find the fireworks in the heartlands on 9 August 2022.
Ang Mo Kio (Open space next to Ang Mo Kio Library)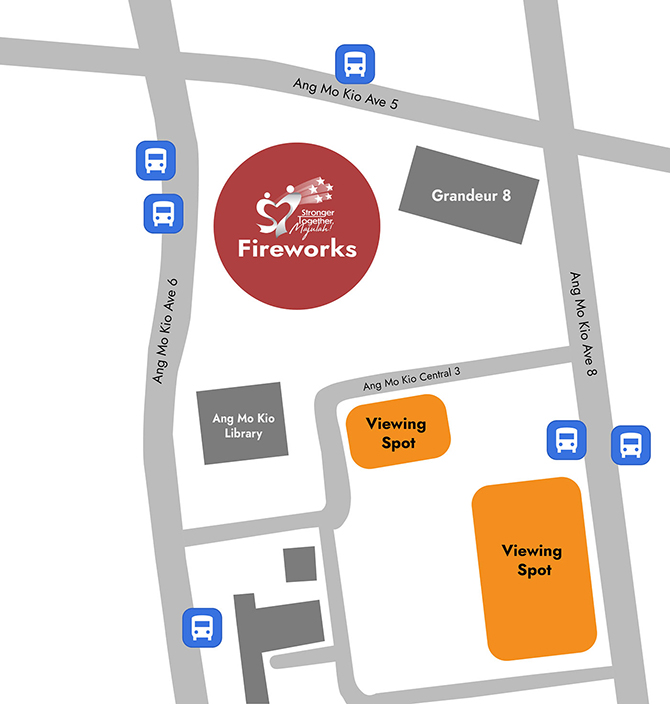 ---
Tampines (Former Tampines Junior College)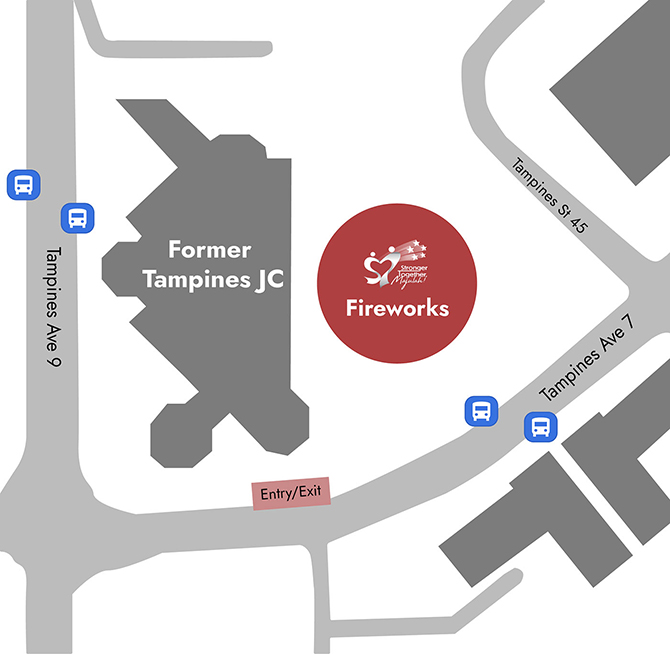 ---
Woodlands (Woodlands Stadium)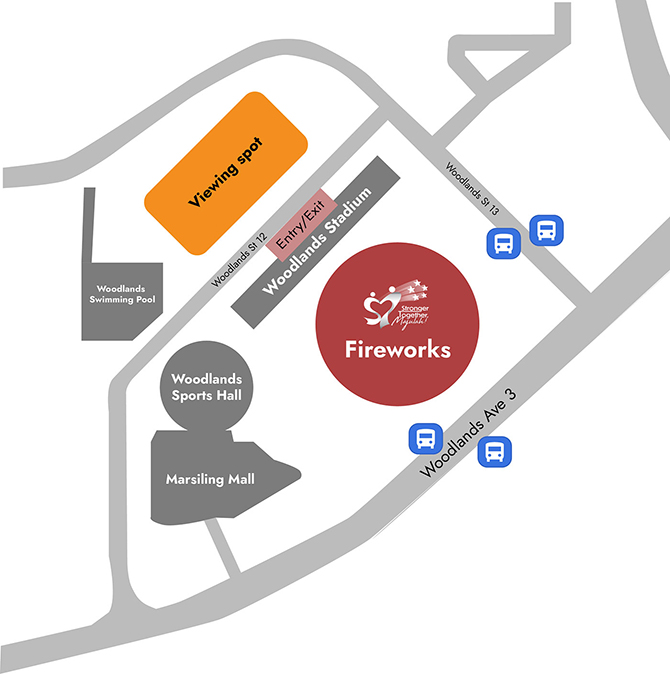 ---
Jurong (Jurong West Stadium)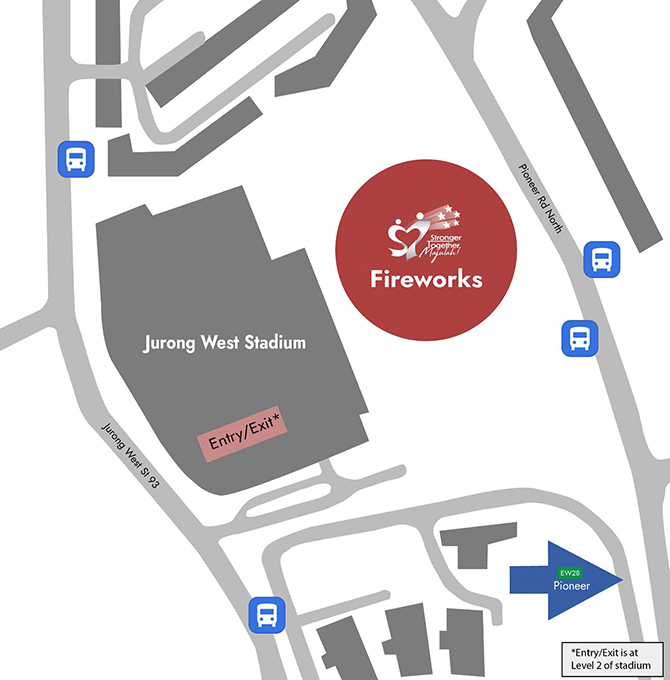 ---
Bedok (Bedok Stadium)
Happy National Day 2022!