For true unicorn lovers, these magical horses with pastel manes and sparkles are not just a trend. Although there is no one fixed symbolic meaning of a unicorn; they often represent positive things like wisdom, possibility and purity. Here are the different places to find unicorns in Singapore.
---
Where To Find Unicorns In Singapore
Unicorn Playground at Museum of Ice Cream
Inspired by the Dragon Playground, the Museum Of Ice Cream has a special pink Unicorn playground at its playspace. Visitors can play on the colourful slides and spiral bridges at this set-up. There are also plenty of pastel décor and installations at the Museum of Ice Cream and their Sprinkle Pool has a similar aesthetic too. Read more about the Museum of Ice Cream here.
---
Buy some Unicorn cakes
Be it a cake for a birthday party, or any other celebration, unicorn cakes are a crowd-pleaser, especially when it comes to being the centrepiece of any celebration, particularly for kids. There are many places to get some stunning unicorn cakes in Singapore and support local businesses and bakers as well. See our list of places here.
---
Unicorn Tears at Dapper Coffee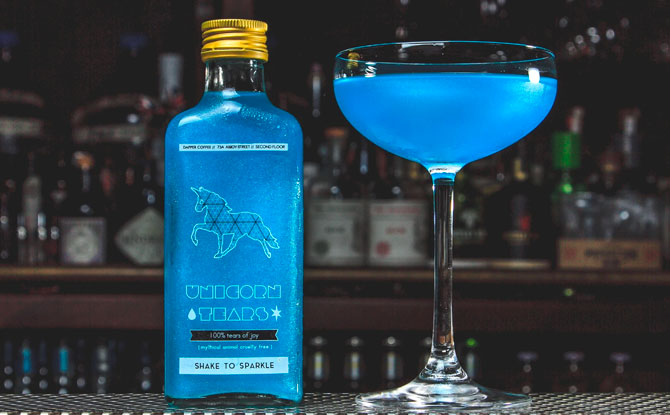 Dapper Coffee is a hidden gem on Amoy St offering coffee and drinks. One signature drink they are known for is their mythical animal cruelty-free Unicorn tears drink. Dapper Coffee offers 100% tears of joy from Sparkles, their pure bred Mongolian Unicorn. This gorgeous drink contains no alcohol or caffeine and has a citrus and refreshing base. It is sure to make any consumer feel a tad more magical after every sip. Find the drink here.
---
Play the Unstable Unicorn Game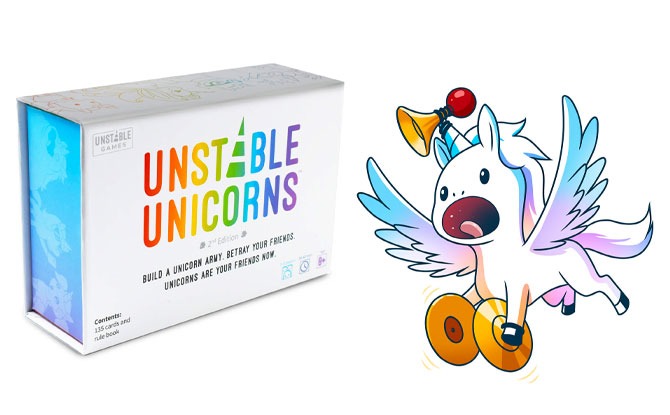 Build a unicorn army in this Unicorn themed card game. With high quality and eye-catching graphics, this card game is relatively easy to catch and is suitable for 2 to 8 players making Unstable Unicorns a great addition to Game Night. There are also multiple killer expansions and base decks to add on and make the game even more exciting.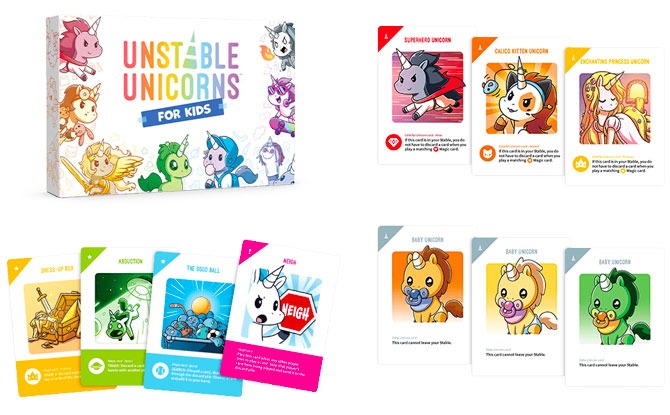 It is a game best suited for slightly older kids who can understand the concept of the play. There is however a version that is designed for kids. You can purchase your own deck at various stores or head down to board game cafes who will most likely carry this game in their café too.
---
Ride on a Unicorn Float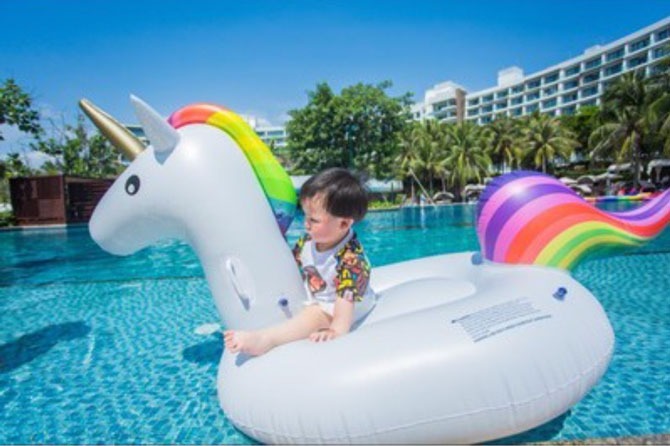 Ride on a unicorn while taking a dip in a pool! These unicorn floats are colourful and make a great addition to a private staycation or for families with pools in their homes. They are often large enough for both adults and children to ride. Be sure to bring your cameras to capture fun moments with this unique float. See some options here.
---
Enjoy a Unicorn Cornetto
Consisting of candy floss and marshmallow ice cream in a dark pink cone topped with strawberry jam and pastel-hued chocolate balls, this beautiful Unicorn Cornetto is a sweet treat for Unicorn lovers to enjoy. The full-sized cornetto ice cream can be found at 7-Eleven stores while smaller versions can be found at Cold Storage.
---
Watch My Little Pony: A New Generation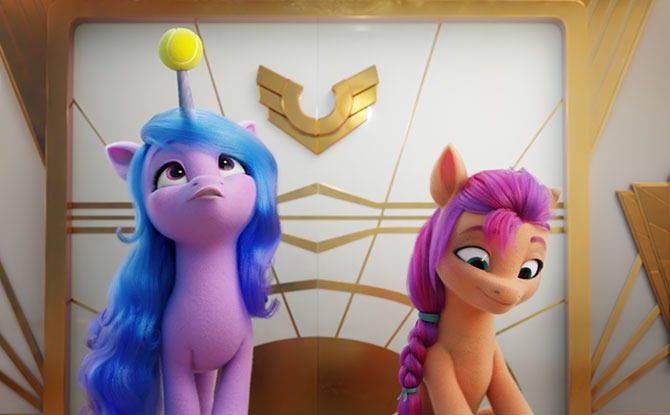 Looking for a fun movie for movie night? My Little Pony: A New Generation was recently launched on Netflix and in major cinemas. Follow with Earth Pony Sunny Starscout (voiced by Vanessa Hudgens from High School Musical) as she meets new friends and goes on a quest to overcome prejudices and use their wits to reunite the Earth Ponies, Unicorns and Pegasi and bring back enchantment into the world. Read our review of it here.
---
Play With a Unicorn ASMR Toy
These popping toys have been making their way on platforms such as TikTok, Youtube and Instagram for their satisfying popping ASMR sounds and cute shapes. These toys can be found most commonly on online platforms such as Shopee or Amazon. Watch a video on how it can be played with above.
---
Unicorn Macaroons
Sold at River Ash Bakery, their top-selling macarons in unicorn design, have gold painted horns and ears as well as rainbow sprinkles as mane and cute eyes. The perfect cute treats for any party, these macaroons come in flavours such as Lychee Rose, Dark Chocolate Ganache, Peach, Salted Caramel, Mango, Strawberry, Peppermint, Cookies n Creme, Earl Grey, Milo, and Orange.