What's gone wrong in Equestria? Why has the magic disappeared? How did Earth Ponies, Unicorns and Pegasi end up no longer being friends?
In My Little Pony: A New Generation, the new movie launching on Netflix and in major cinemas, follow with Earth Pony Sunny Starscout (voiced by Vanessa Hudgens from High School Musical) as she goes on a quest to bring back magic to the land.
The rest of the cast of My Little Pony: A New Generation are Kimiko Glenn, James Marsden, Sofia Carson, Liza Koshy, Ken Jeong and Jane Krakowski.
---
My Little Pony: A New Generation Movie
At the start of the movie, Earth Ponies, Unicorns and Pegasi are no longer friends. They live in deep distrust and fear of one another. The Earth Ponies have even created an industry around catching any unicorns they encounter.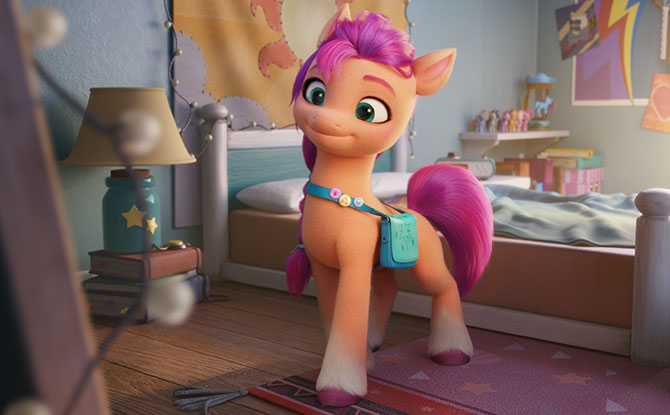 However, there is still one Earth Pony, Sunny Starscout, who believes that all pony kind can live happily together. From a young age, her father had told her stories of Twilight Sparkle and the others in the past, giving her hope for the future.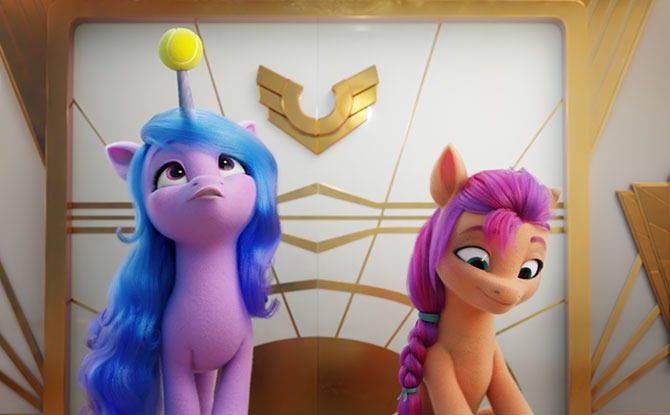 While in her hometown of Maretime Bay, Sunny encounters open-hearted unicorn Izzy. Believing that they can restore the relationship between the three Equestrian races, they embark on a journey together in search of the Pegasi.
Along the way, they experience different misadventures and mishaps. They must overcome prejudices and use their wits to reunite the Earth Ponies, Unicorns and Pegasi and bring back enchantment into the world. In doing so, they also discover the source of true magic.
---
Themes & Review of My Little Pony: A New Generation
The movie centres on the themes of overcoming challenges with trust and friendship, kindness and determination.
It brings across the message that each person is unique and should be celebrated for what makes them who they are.
Fans of the original series will need to know that this movie features a whole new cast of characters. The My Little Ponies of old have been relegated to legend.
There are also some catchy songs within the show, making use of the talents of Vanessa Hudgens and Kimiko Glenn.
Scattered throughout the show, there are visual "dad jokes" and puns like a Just Dance machine being renamed Just Prance. You may even be able to spot references to classic My Little Pony toy sets.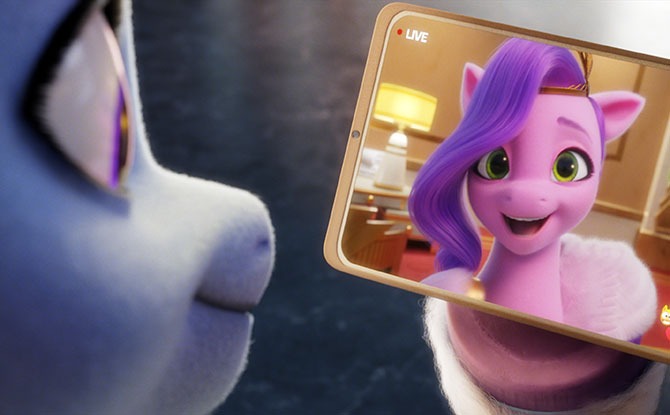 The references in the movie have also been updated – for example, the ponies now have access to social media and smartphones.
All in all, My Little Pony: A New Generation is an enjoyable film (if you really want to enjoy it, don't be too judgmental about the plot development) and carries with it family-friendly themes. It brought us back to a time when "Friendship is Magic" all over again.
The My Little Pony: A New Generation movie is launching globally on Netflix and at all major cinemas in Singapore on 24th September 2021.