With the Great Singapore Sale just around the corner, you may be thinking of hitting up the malls at Somerset Orchard to get that cute pair of shoes or handbag that you've been eyeing and saving up for. Even if you have young children, that doesn't mean you need to miss out on the fun! We've compiled a list of all the Somerset nursing rooms so that you can take care of your kids while snapping up all the major deals and steals this June.
Somerset Nursing Rooms
Orchard Gateway Nursing Room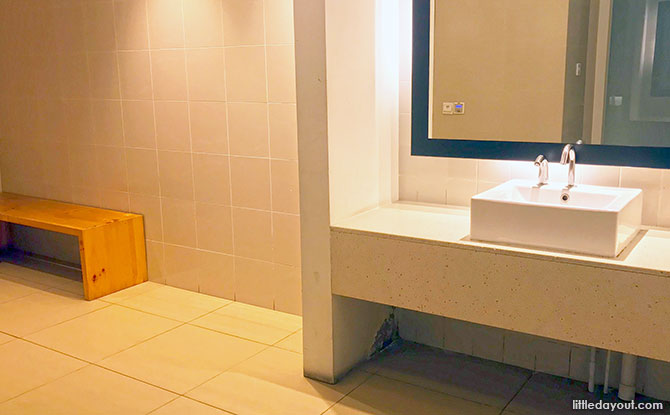 The nursing room at Orchard Gateway is extremely spacious and comes equipped with a sink, bench and diaper changing station. There is also another private room within the space, presumably for breastfeeding mothers but it is currently undergoing maintenance. However, the nursing room has an auto-lock door, allowing families and nursing mothers to still have some privacy. Although it may not be the best furnished, it does provide a clean and private space to nurse and change diapers.
Address: 277 Orchard Rd, Singapore 238858
Location: B2 near LiHo
313@Somerset Nursing Room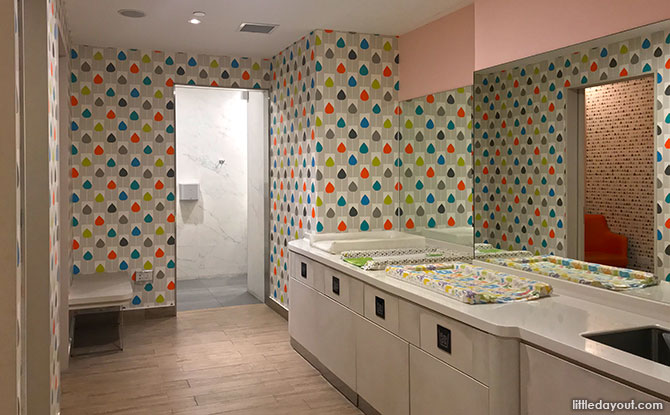 Clean, spacious and brightly-lit, the nursing room at 313@Somerset is a cosy haven for mothers to nurse, pump or change a dirty diaper. The biggest and best amongst all the Somerset nursing rooms, the room is well-equipped with three padded diaper changing mats, a sink, bench with two electrical points located next to it as well as a hot-and-cold water dispenser.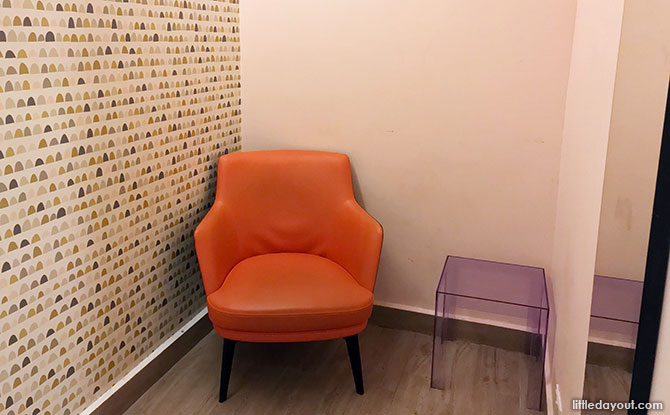 There are also three private breastfeeding rooms within the space, each furnished with an armchair, a small coffee table and two electrical points. The nursing room also contains a separate toilet with child-friendly toilet bowls making it very convenient for mothers who have young toddlers as all the facilities concentrated within one room.
 Address: 313 Orchard Rd, Singapore 238895
Location: Level 5, located near the female restrooms at Foodrepublic
More parenting rooms can also be found at Basement 3 and Level 1
The Centrepoint Nursing Room
The nursing room at The Centrepoint is quite small but equipped with the necessary facilities. The nursing rooms contains a sink, a cushioned diaper changing station, hot-and-cold water dispenser as well as a separate toilet with a child-friendly toilet bowl.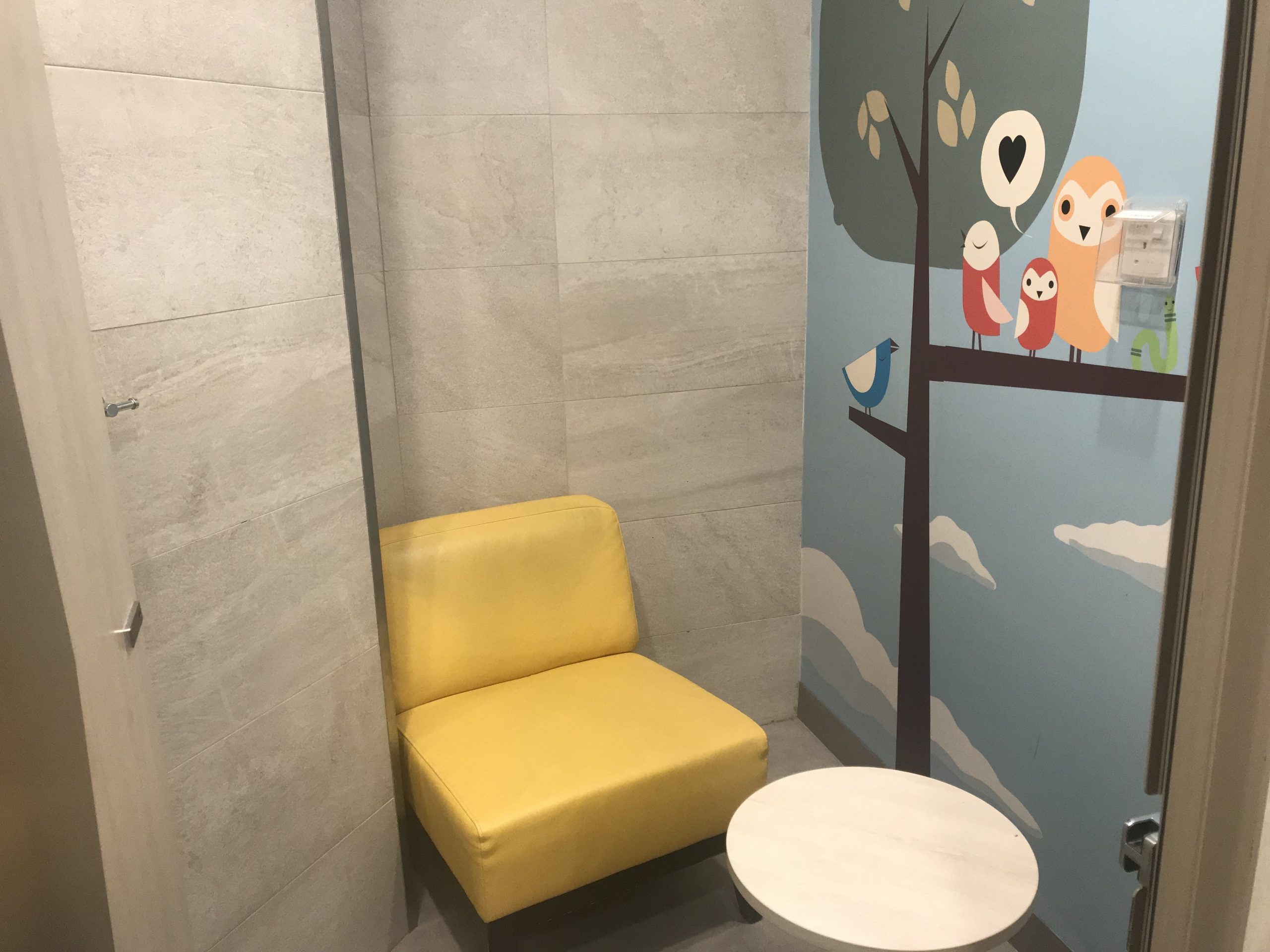 There is also a separate lockable breastfeeding room within the space that has an armchair, a small coffee table and an electrical point for breastfeeding mummies to nurse or express in private. Although it is slightly cramped, the nursing room is still decently functional.
Address: 176 Orchard Rd, Singapore 238843
Location: Level 4,5,6 in Metro
Diaper Changing Facilities
If you're happily shopping around Orchard Central and your little one suddenly does a number two, fret not as there are diaper changing stations in Orchard Central's handicapped toilets at levels 3 and 4. Simply head over there for a quick, fuss-free diaper change and you're good to go.
Summary of Somerset Nursing Rooms
Fortunately, Somerset is both shopper and baby-friendly so mummies and daddies can shop without breaking a sweat. Besides the Somerset nursing rooms, do check out our guide to nursing rooms in Orchard Road if you're going for a big shopping spree this Great Singapore Sale!
| | Location | Hot Water | Electrical Point | Sink | Privacy for Nursing Mother |
| --- | --- | --- | --- | --- | --- |
| Orchard Gateway | Basement 2 (near LiHo) | No | No | Yes | Yes |
| 313@Somerset | Basement 3, Level 1, 5 | Yes | Yes | Yes | Yes |
| The Centrepoint | Level 4,5,6 (in Metro) | Yes | Yes | Yes | Yes |