Every parent will agree that wet wipes for baby are a newborn essential one just cannot live without. In the first year of baby's life, it will feel like you require an endless supply of wet wipes to be used in every imaginable way, but most importantly, during diapering.
Wet Wipes for Baby
There are so many brands of baby wipes out there in the market, each claiming to be made of ingredients that won't harm our little ones.
When choosing wet wipes, there are so many factors to consider; from how the wipes feel, to how they smell. We tried three brands of wet wipes for baby available in Singapore and figure out which is best for a right ol' mess.
---
Huggies Gentle Care Baby Wipes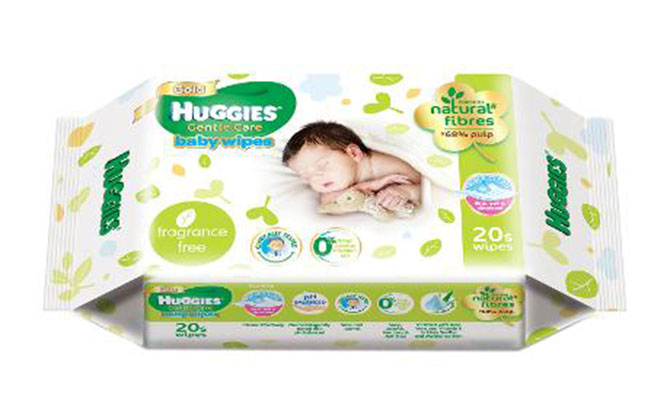 Made with natural fibres, Huggies Gentle Care Baby Wipes are fragrance-free and enriched with aloe vera and vitamin E to condition and care for your baby's skin gently.
Thick and absorbent, these wipes are moisturising and soft, making them ideal for all skin types, especially a newborn's sensitive skin.
I like how the wipes are embossed with cute patterns, like teddies and scallop waves – I did feel like the embossing helps a little with cleaning up baby's mess. Each wipe's thickness is definitely a plus in my books, although I didn't quite appreciate how easily each wipe tears.
Huggies Gentle Care Baby Wipes are sold in 3 different sizes – Small, Medium, and Large. The Small pack contains 20 sheets of wet wipes and is great for keeping in diaper bags, while the Large pack contains 80 sheets and is ideal for having around the house.
---
Jeju Island Wet Wipes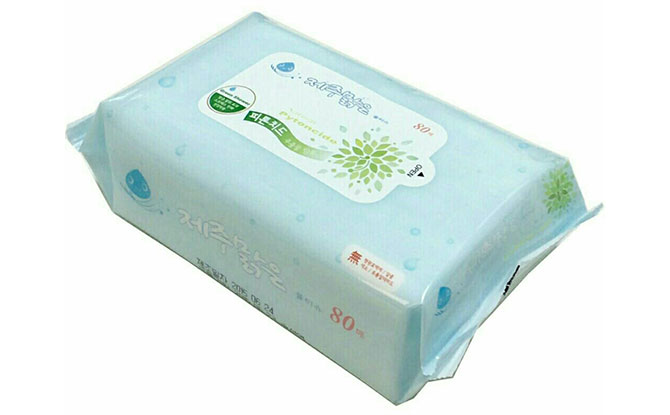 Jeju Island Wet Wipes have made quite an impression amongst mummies in Singapore. Available online through shopping sites such as Qoo10, Jeju Island Wet Wipes are said to be made using purified water and are free of paraben, alcohol, fragrance, Phenoxyethanol, Propyleneglycol.
They basically contain zero nasties, perfect for use on our precious newborns.
Each pack of Jeju Island Wet Wipes contains 80 sheets which is a fairly bulky package to be lugging around in your diaper bag. I'd suggest using a travel wipes dispenser if you're not keen on weighing down your already-heavy diaper bag.
Each wipe is reasonably thick, and on average, I'd use about 6 to 7 sheets to clean a poo bum. They're also quite easy to pull out piece by piece which is very important when you're wanting to be quick and efficient during diapering duty.
Jeju Island Wet Wipes are not overly, sopping wet and do not leave any soapy or filmy residue which ensures that baby's skin will not be irritated.
---
Kodomo Moisturizing Baby Wipes
Enriched with Aloe Vera and Chamomile extracts, Kodomo's Moisturizing Baby Wipes help to soothe and moisturise baby's delicate skin, leaving it soft and supple.
The wipes contain no fragrance, no paraben, no alcohol, and no soap. They also contain aloe vera and chamomile extracts to moisturise baby's skin.
I liked that each wipe is nice and thick, so cleaning a nasty poo bum will only require about 4 to 5 sheets. However, I noticed that the wipes often come out attached together as I pull them out of the packaging; some mums like this, and others don't. It's not an absolute deal-breaker but it does get annoying if it's just the one wipe I need.
Kodomo Moisturizing Baby Wipes are easily available from major supermarkets and are sold in large packs of 64 sheets.
Final Thoughts
Of the three brands of wet wipes reviewed, my favourite would have to be the Jeju Island Wet Wipes since they work as well as they need to, but what I really appreciate most is the low price point. Raising a family is expensive enough, so savings of any kind is always a priority!
With my hands full looking after a toddler, it's great too that I'm able to purchase the wipes in bulk online and have them delivered right to my doorstep.