Kids love Chinese New Year! Not only do they receive ang baos, they also get to snack on Chinese New Year goodies and play with other children during visitations and get-togethers! This year, how about involving them a little more from the preparation stage, so they can get a better understanding and appreciation of the Chinese New Year festivities?
Ways to Involve Kids in Chinese New Year Preparations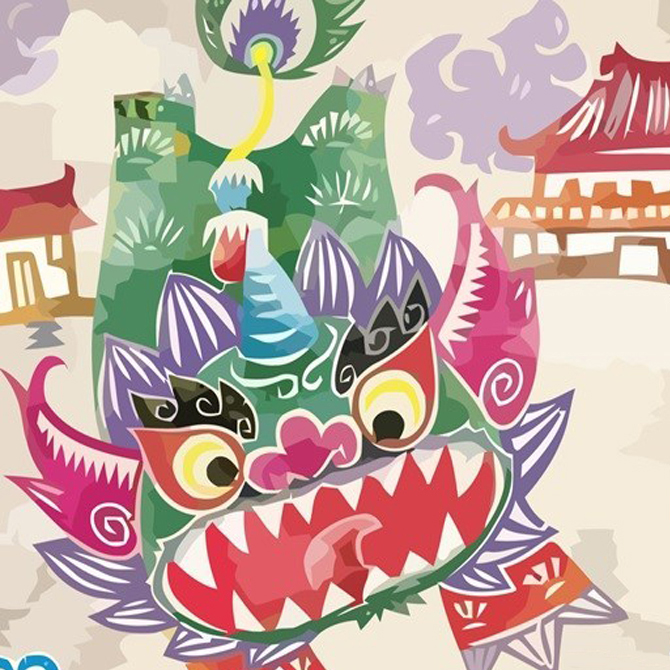 A great way to start involving kids in the Chinese New Year preparations would be sharing with them the legend of Nian.
---
-- Story continues below --
In this story, a monster called Nian visited a village on the eve of every lunar new year to wreak havoc and devour crops, livestock and even children! This went on for many years till an old man entered the village in search of food and lodgings on lunar new year's eve. No one had the time to help him except for an old lady, who took him in even though she didn't believe his promise to make the monster disappear for good if she let him stay the night.
Soon, Nian arrived and was drawn to the only lit house in the village – where the old lady lived. Nearing it, Nian was thrown off-guard by the bright red paper that the old man had stuck all over the house. As the front door opened, a barrage of loud noises and bright flashes from firecrackers frightened Nian so much, it turned and fled!
Having discovered Nian's weakness, the villagers put up red decoration, wore red clothes and set off firecrackers every Chinese New Year. This tradition has been passed down generations till today.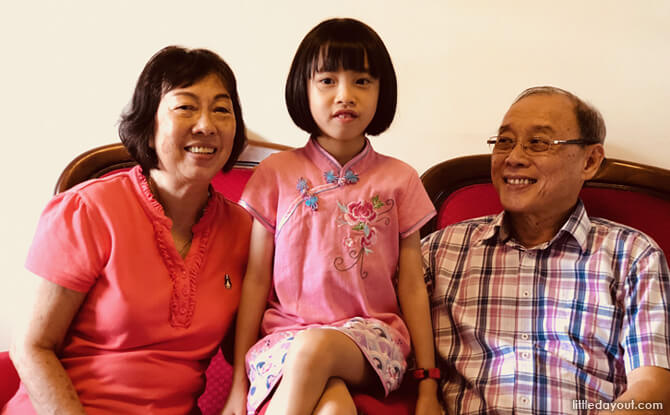 What an exciting story to help children understand some of the customs of Chinese New Year! You can get creative with the telling of the tale too. From animated story-telling to using hand puppets and dressing up as Nian the monster, there are limitless ways to share the legend with the little ones! You can also watch the story online together:
In this video, the villagers hide in their houses when Nian visits. In other versions of the story, they flee to the mountains. Notwithstanding the slight variations, the core of the story is still about defeating the Nian monster using the colour red, bright light and loud noises.
2. Let The Kids Participate In Spring-cleaning
Involve the kids in spring-cleaning? They will be more trouble than help! That's probably what most parents think about letting children take part in the annual spring-cleaning.
It may take a little more effort to work out how the little ones can contribute, but with the right planning and encouragement, you'll discover just how much help these little elves can be when they're motivated in the right way!
Remember to give them tasks that they can realistically accomplish, in bite sizes. They may be too young to clean the nooks and crannies thoroughly or strategise where to store things, but they can help wipe their own study desks with a damp cloth or label things after you've sorted them out, for instance.
Make sure that spring-cleaning sessions are not too long, and have snack or game breaks in between to keep the kids going.
You can also make it a fun challenge by giving out "awards" for best handwriting on labels, excellent sleuth work in detecting food products with expiry date problems, most creative upcycling of old items… the list goes on, limited only by your imagination!
At the end of the day, you'll be glad that you roped them in. More than cleaning the house, having them help out creates bonding opportunities and teaches them about responsibility.
3. Craft Chinese New Year Decorations Together With The Little Ones
Another fun way to involve kids in the Chinese New Year preparations is to get creative together! From ang bow lanterns to plum blossoms and fishes, there are many festive decorations that you can make together with children of all ages.
This being the year of the rat, and with Chinese New Year coming right up after Christmas, you can use left-over candy canes to complete the cute craft below, following the instructions on marthastewart.com.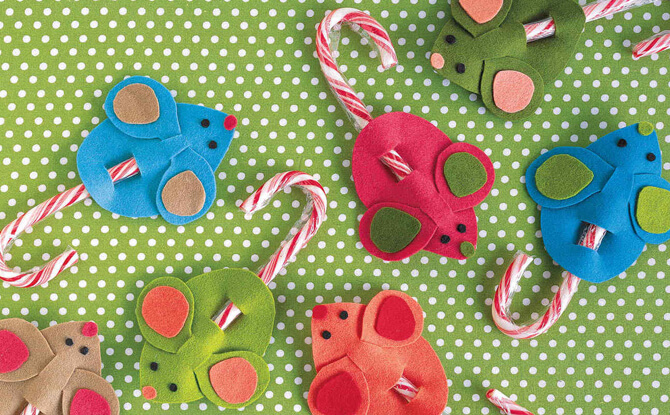 They make great decorations and can double up as treats for kids as well!
4. Tell Kids About The Significance Of Traditional Chinese New Year Snacks
Love letters. Pineapple tarts. Bak kwa. Everyone loves these Chinese New Year staples! Bring the little ones along as you shop for Chinese New Year snacks and take the chance to introduce them to the stories behind these yummy treats.
Pineapple tarts, for example, are called "ong lai" in Hokkien, which translates to "good fortune has come". Eating pineapple tarts is believed to bring prosperity – hence their popularity.
Love letters were used in the olden days by lovers to communicate their feelings! The consumption of the edible "letters" meant that the message of affection had been taken to heart.
Children will be fascinated by these and other food stories as they get ready to welcome the Chinese New Year!
5. Make Your Own Chinese New Year Snacks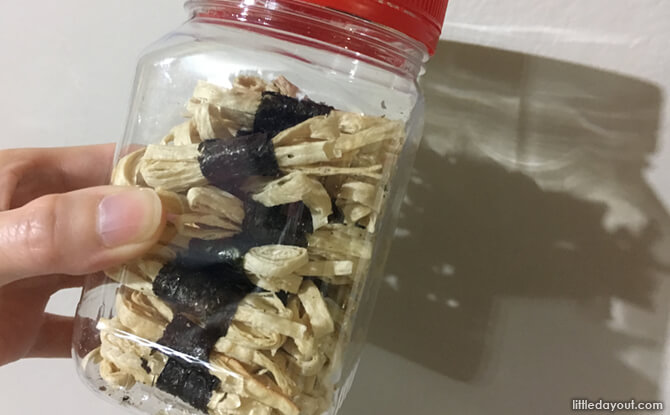 What could be better than shopping for Chinese New Year goodies together with the kids? Making them yourselves! There's no lack of recipes online. Plus, it's fun and a great bonding activity!
6. Create A Festive Playlist Together
With the ubiquity of Spotify, you can also involve kids in the Chinese New Year preparations musically. Enlist their help to curate a playlist of festive songs for streaming in the background when friends and family visit! You can also take this opportunity to learn songs from each other to narrow the generation gap!
Gong xi, gong xi, gong xi ni!