We all know Water Wally, PUB's blue water droplet mascot. Now he has a new co-collaborator, his younger sister Water Sally! She is a pink and bubbly water droplet who is well-travelled and social media savvy!
---
Water Sally, PUB's New Mascot
Water Sally has been introduced by PUB as part of efforts to reach out to younger Singaporeans on the topics of water conservation and climate change.
"We are excited to introduce Water Sally as part of our Water Conservation Campaign. Just like Water Wally, she is a water champion and together, the dynamic duo will influence positive behaviour in the younger generation and help them be more aware of how climate change is affecting our water sustainability," said Cindy Keng, Director, 3P Network, PUB.
---
Spreading the Word on Water Conservation
Look out for the blue and pink pair to be making more public and online appearances in 2021. They will be reinforcing good water usage habits and encouraging conversations about water sustainability and the impact of climate change on Singapore.
The public can also make a "water resolution" and take part in an Instagram filter game with prizes to be won. There will also be outdoor posters, PlayLive! Screen interactive adshels, wholly painted buses, and billboards that bring to life Water Sally's bubbly character as she works with her older brother Water Wally to raise awareness on the value of every drop of water.
---
Water Wally and Sally Club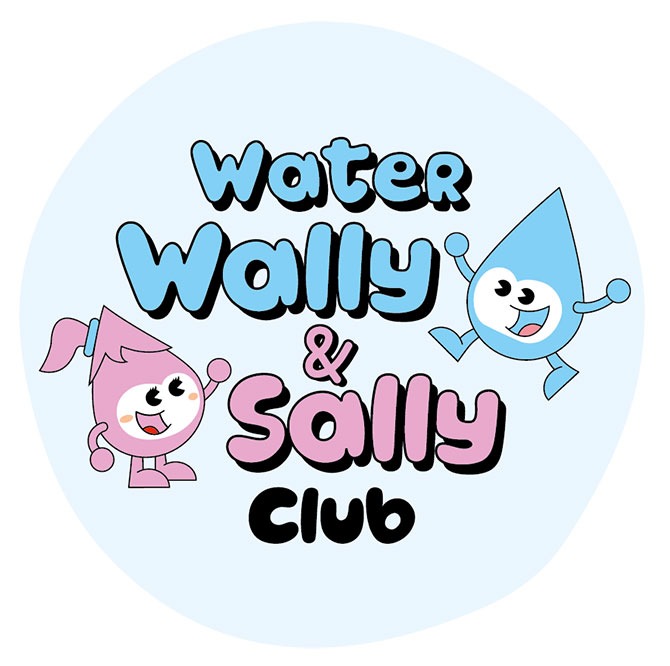 PUB is also launching a new water-themed club for children 12 years and below. The Water Wally and Sally Club engages children on water-related topics through activities and special events. Membership also accords privileges with merchants such as Amazonia and Kiztopia indoor playgrounds, various enrichment centres and more.
Public can sign their children up for the Water Wall and Sally Club and enjoy early bird deals here.