No visit to Seoul with the family is complete without a visit to South Korea's biggest theme park: Everland! We had an awesome day at Everland with our kid while on a Korea family holiday and still look back with fond memories.
Everland is located in Yongin City, about two hours outside of Seoul. It is Korea's answer to Disneyland and consists of five themed zones – Global Fair, American Adventure, Magic Land, Zootopia and European Adventure.
---
On Safari at Zootopia
---
-- Story continues below --
Our adventure at Everland began at Zootopia where we decided to go on an "expedition" at Safari World, a ride which took us up close to lions, tigers and bears.
Yes, that's right! There are live animals in the theme park and they provided an added dimension to the entire experience.
During the Safari World ride, we found ourselves scurrying about with excitement, from the left to the right sides of the safari bus, busily snapping pictures of all the animals.
Left wanting more, we headed to Lost Valley, another amazing animal attraction at Everland's Zootopia. Boarding an amphibious vehicle, we took a journey over land and through the water to view animals such as cheetahs, rhinos and zebras.
A highlight of the experience was when the vehicle stopped and our guide hand-fed the friendly giraffes through the windows.
---
Magic Land for the Younger Ones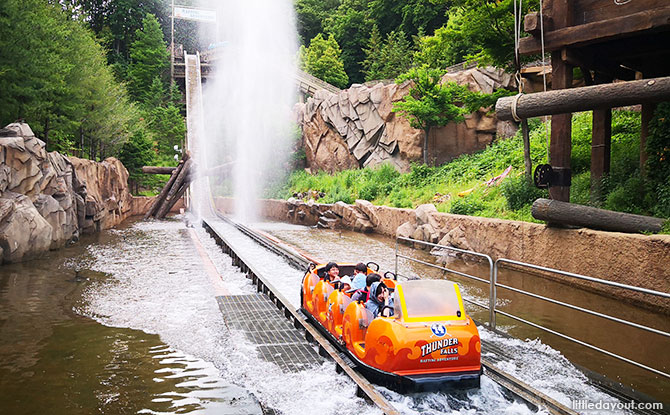 Everland's other zones are filled with countless rides and attractions. Thrill seekers have an endless buffet of roller coasters, water flumes and VR rides to test their mettle.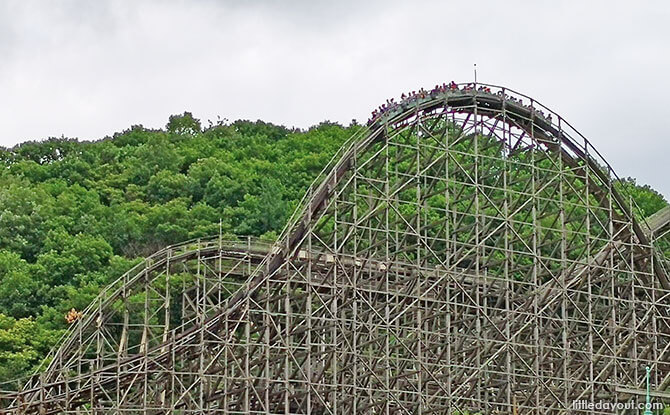 What's more, the park is home to the world's steepest wooden roller coaster, T Express. This rollercoaster is not for the faint-of-heart and features an eye-popping drop of 77 degrees!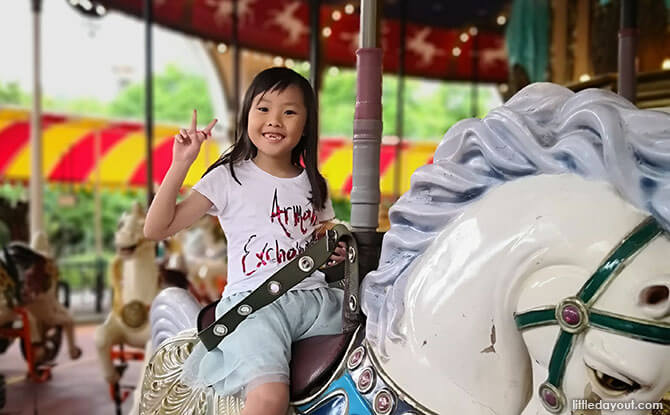 Younger children are not left out of the fun. Magic Land is a themed zone specially designed just for them!
With its many family rollercoasters, kid-friendly amusement rides, play areas and even a rafting adventure ride, Magic Land was a hit with my 9-year-old.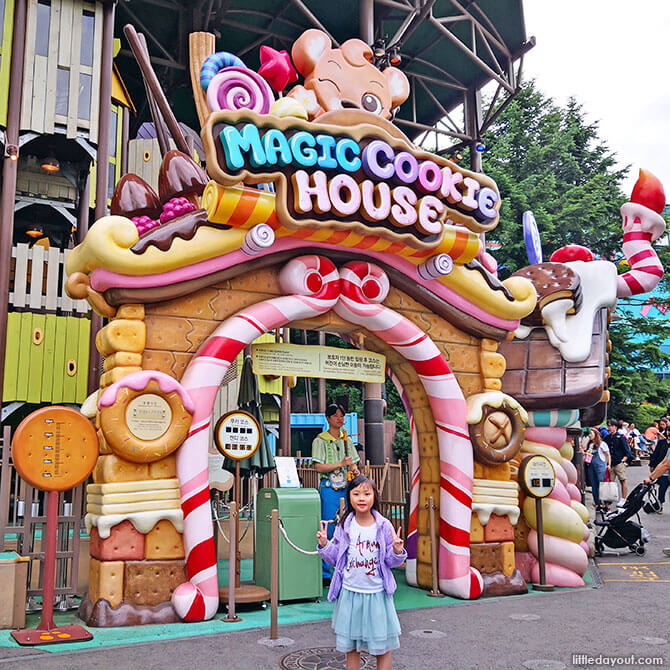 The attractions around Magic Land were beautifully themed and highly immersive. For example, at the Magic Cookie House, we felt as if we had entered the gingerbread house from the fairy tale Hansel and Gretel.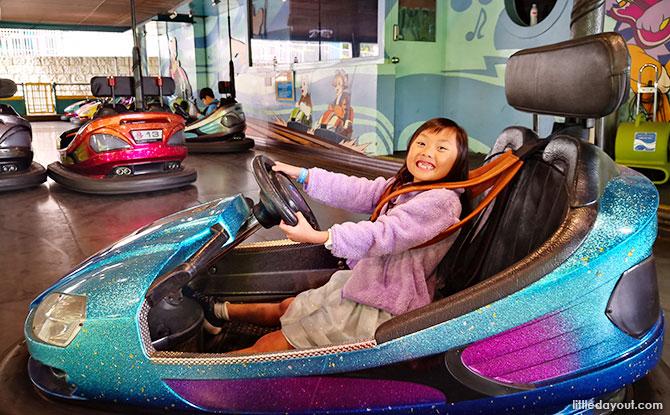 One of my daughter's favourites rides was bumper cars; she was filled with glee as she crashed into me over and over again.
---
Life is a Rose Garden
A must-visit spot when in Everland with kids is the scenic Rose Garden at the European Adventure zone.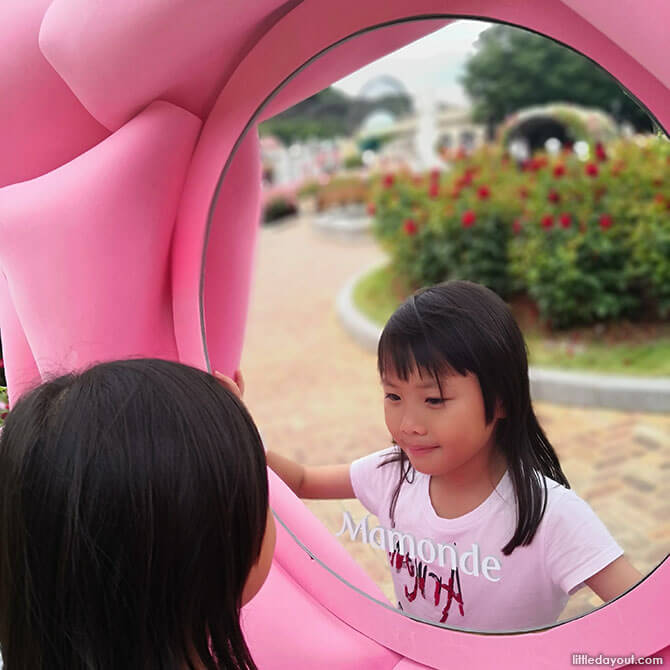 Filled with beautiful roses, it had plenty of photo spots where we were able to capture magical and unique family memories.
Another highlight was Everland's mid-afternoon parade. The colourful floats, mascots, music and vibrant performers added a dash of sparkle and wonder to our Everland experience.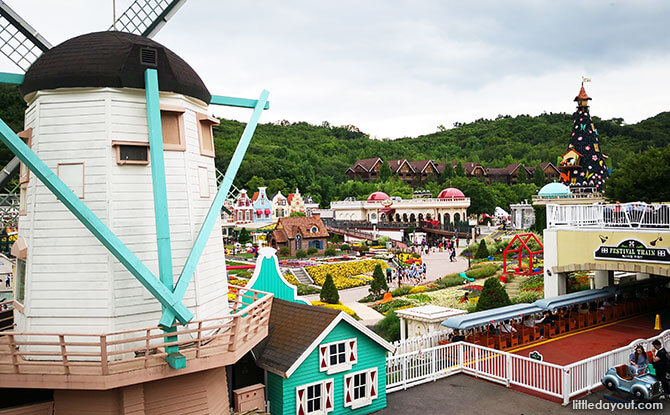 It would take a full day to cover the entire park – it is that huge!
Thankfully, Everland also has a cable car system, Sky Cruise. This saved us from having to hike up and down the slopes while providing a wonderful aerial view of the park.
---
Everland with Kids – Forever in Our Hearts
They say that time flies when you are having fun and, before we knew it, soon it was time to leave the park. As we had to say farewell before nightfall, we had to give the fireworks of the Time Odyssey show and fantasy lights of the Moonlight Parade a miss. On the bright side, this meant that we have something to look forward to on our next visit to Everland in the future!
This feature is brought to you by Korea Tourism Organization.