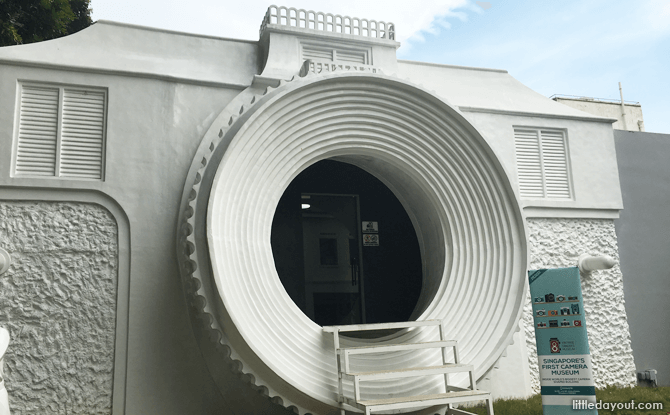 With the title of "world's largest camera-shaped building", there is no doubting the Vintage Camera Museum's founders Solaiyappan Ramanathan and AP Shreethar's super-sized love for cameras.
Singapore's one and only vintage camera museum holds a large collection of not only vintage cameras, but popular and rare film cameras too. In its collection is a replica of the massive Mammoth Camera, an 11-gram modern camera, a spy camera and many others!
We visited the museum for ourselves and took a mental snapshot of seven different cameras to look out for during this tour when you visit for yourself!
1. Box Camera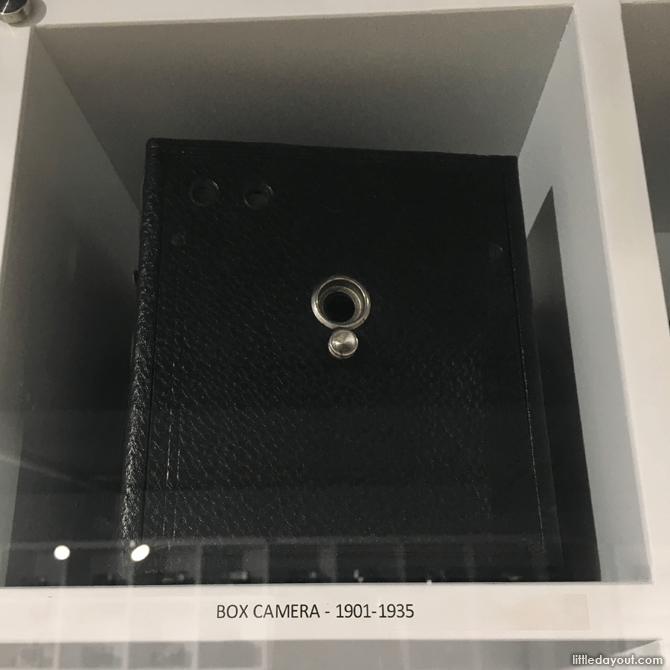 The beginning is a good place to start, and in the history of the camera, the Box Camera is the beginning. Before the concept of taking pictures at a "click" of a button was invented, Nicéphore Niépce made the very first box camera and captured the images on paper coated with silver chloride. This soon gave rise to brands such as "Kodak" and "Brownie".
2. Bellow Camera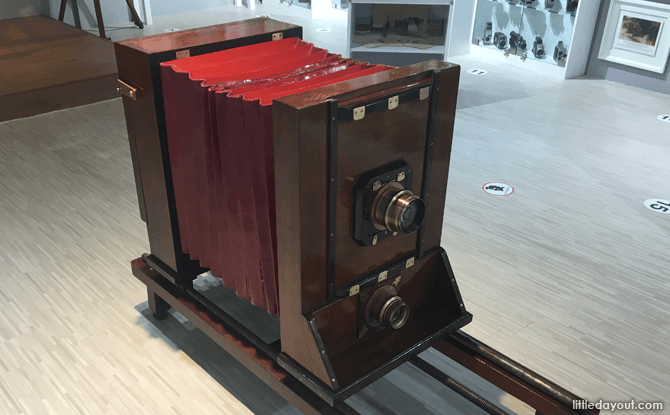 In the past, zooming in and out was done neither by turning a lens clockwise or anti-clockwise nor by making a pinching motion on the screen. Instead, this was done manually using either bag bellows or accordion bellows. At the Vintage Camera Museum, there is a large bellow camera that visitors can interact with.
The friendly tour guide also told us that in the past, as film was not invented yet, they had to use metal plates to develop the photos, and the subject had to be extremely still for the photos to be developed clearly.
Imagine the patience required on both ends!
3. Pigeon Camera
More than just a cute animal, pigeons could be trained to carry the weight of the specially fitted camera and to fly at a required speed and orientation. This method of photography was in use during World War II.
4. World's Smallest Digital Camera
Measuring less than the size of an average thumb, you will have to be on the lookout to spot this unique camera. Despite being so minuscule, it actually works!
This tiny digital camera has automatic focus, a 1600×1200 resolution, is able to take both photos and videos, and even has a rechargeable battery! How impressive is that?
5. World's Biggest Camera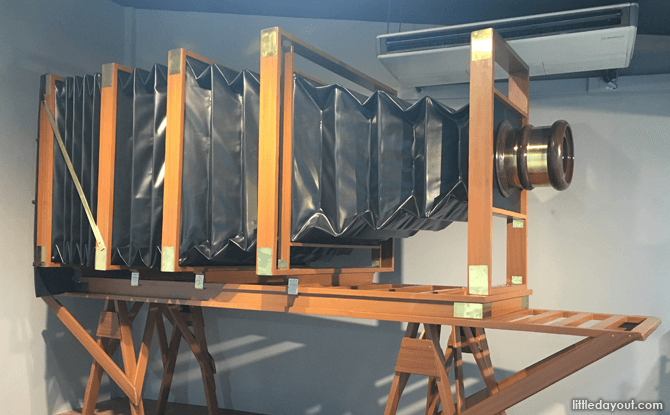 At the other end of the spectrum is the world's biggest camera. Aptly nicknamed "The Mammoth", this huge camera measures 2.4m x 1.4m and was specially made to photograph a single train.
The replica at the Vintage Camera Museum has beautiful details and gives a sense to the camera which had to be assembled and built on the spot to take the requisite photograph.
6. Toy Cameras
Kids are sure to be impressed and interested in toys that double up as cameras! The ones on display at the Vintage Camera Museum aren't interactive. However, they are still sure to spark a child's interest.
7. Spy Cameras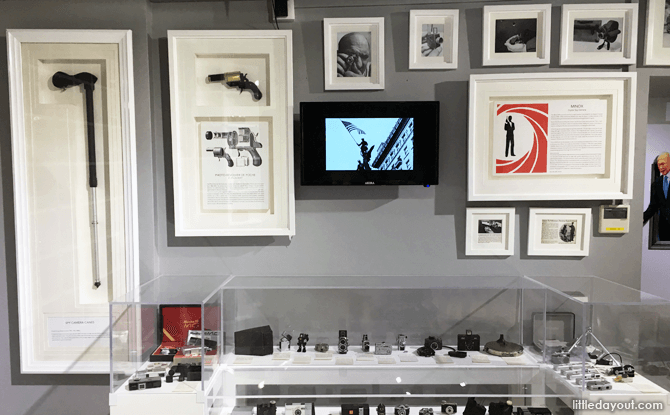 Calling all James Bond fans, this exhibit is exactly what you would want to see!
Probably the all-time favourite of all the visitors to the museum, this exhibit features cameras that we are so used to only seeing in movies. Covert cameras include the walking stick camera, the camera hidden in the lighter and even a camera disguised as a button. Be sure to watch the informative accompanying video too.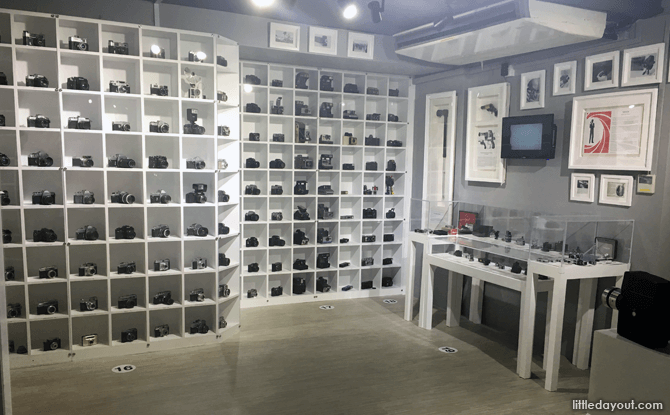 Overall, this visit to the Vintage Camera Museum was an enjoyable one. There are many other types of vintage cameras on display.
Visitors can also look out for photographs of "firsts", such as the first coloured photograph and the first underwater photograph!
Click Art is Trick Art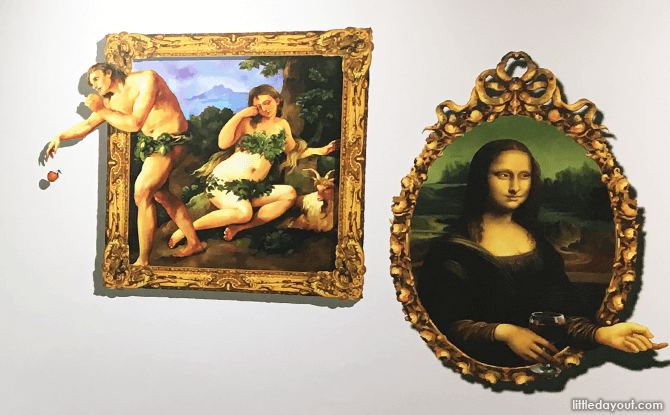 After your visit to the Vintage Camera Museum, pay a visit the Click Art Museum which is located on the same premises.
At this trick art museum, you can play around with the different camera angles and take photo illusions of yourself or the company you are with!
Vintage Camera Museum and Click Art Museum
Address: 8C & 8D Jalan Kledek, Singapore 199263
Website
Admission is ticketed.