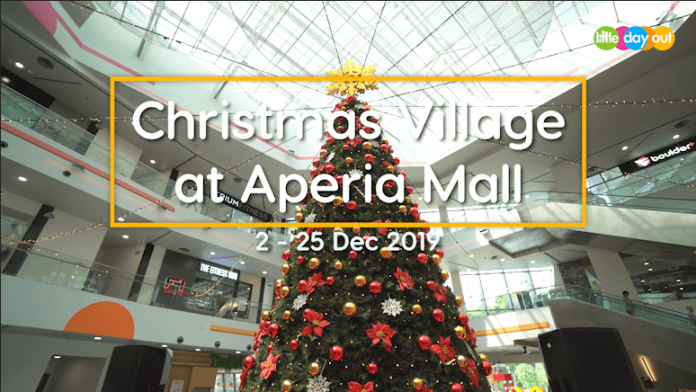 Aperia Mall is celebrating the holidays with a jolly Christmas Village filled with fun activities and cheery performances for all, especially little ones and their families.
Here are our picks of the top five things to do during the holidays at Aperia Mall's Christmas Village from now till Christmas Day, 25 December 2019.
Top 5 Things To Do At Aperia Mall's Christmas Village
Christmas Bouncy Castle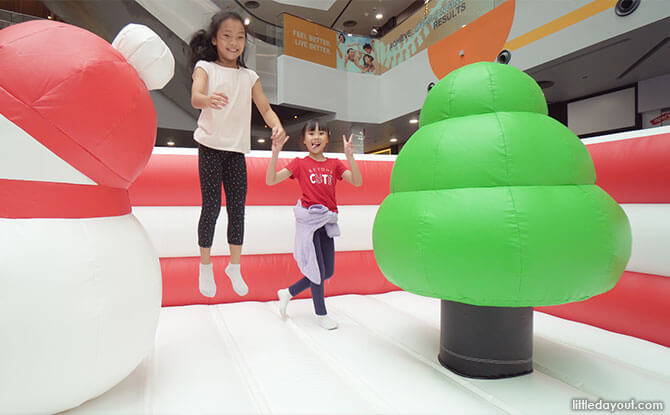 It is all reindeer games at the red-and-white bouncy castle. Play peek-a-boo with bobbly snowman and hide behind the inflatable Christmas trees. A colourful ball pit awaits in front of a stocking-lined "chimney" or swoosh down the slippery inflatable slide. Whee!
Human Claw Machine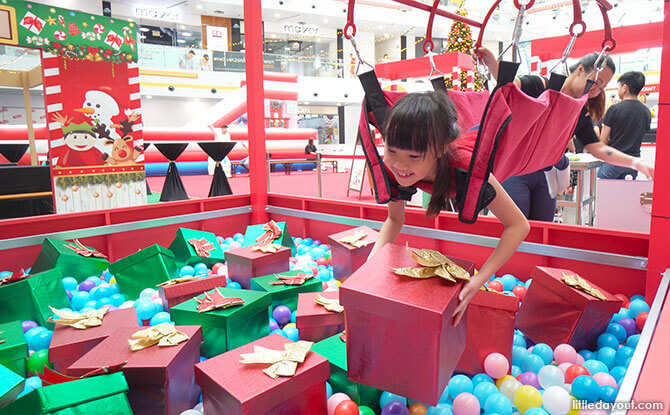 There are tons of prizes up for grabs – literally – at the Human Claw Machine. Suspended over a pit full of glittering, bow-wrapped boxes, pick up one to find out what you have won. There are more than 1,000 attractive prizes to be won, including vouchers and Apple AirPods!
---
-- Story continues below --
Indoor Ice Skating Rink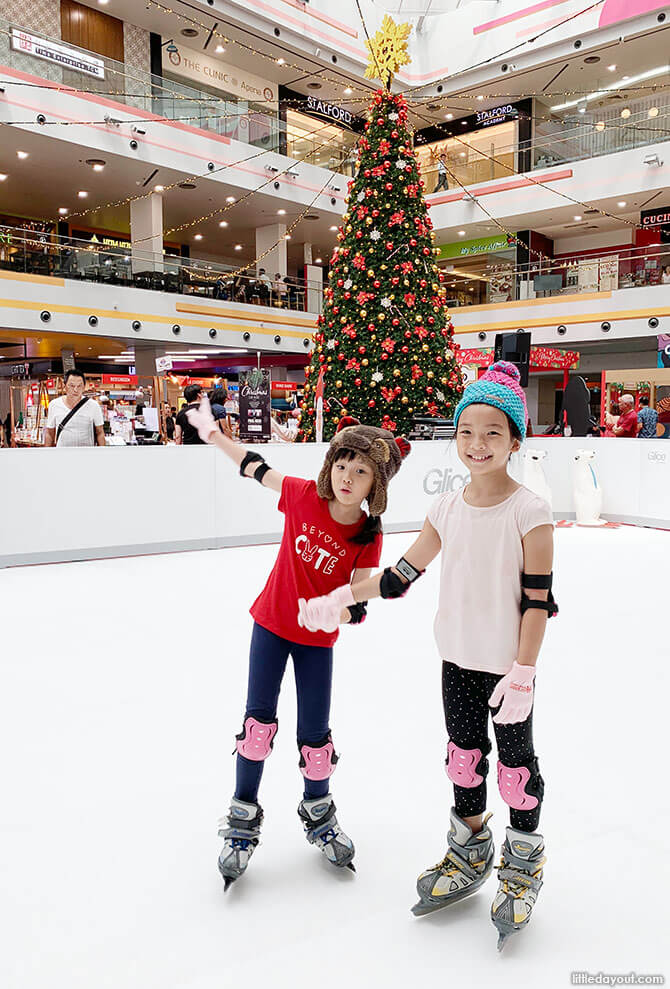 Soak in the festive atmosphere at the Christmas Village Ice Rink. Put on some ice skates and glide around with glee. Don't worry even if it is your first-time on skates – a friendly polar bear skating aid will help you keep your balance. Before long, you will be happily skating around the rink.
A minimum spend of just $20 is required for the above attractions.
Christmas Workshops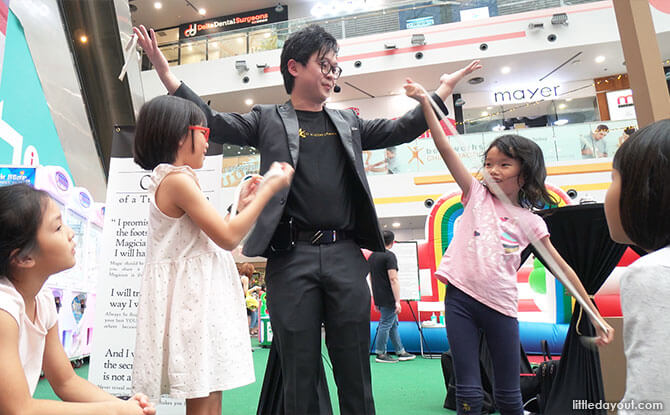 Kids, aged 5 and above, can participate in Aperia Mall's Christmas Workshops. Learn some magic tricks or strum the ukulele or how to concoct a batch of slime. These hands-on holiday workshops are free but be sure to pre-register in advance as spaces are limited.
Santa Appearances & Festive Performances
Get into the holiday mood with festive performances at Aperia Mall. Soak in the Christmas cheer with musical performances every Thursday and Friday at 5.30 pm. If you register early enough on the Aperia Mall website, you may even be able to enjoy a free beer to go along with the performances.
On 10, 11, 14 and 15 December, watch ballerinas in beautiful costumes pirouette graceful around the dance floor. Be enchanted by their nimble-footedness and lithe elegance as they usher in the joyful season with a spring in their step.
Jolly ol' Santa Claus will also be roaming about the mall every Saturday and Sunday at 12.30 pm, 3.30 pm and 6.30 pm, spreading the Christmas spirit. Say 'hi' to him and you may even receive a Jollibean voucher, while stocks last.
No Christmas Village would be complete without festive stores. Visit the charming stalls selling thoughtful gifts and keepsakes, all of which make great Christmas presents.
Aperia Mall's Christmas Village
When: Now till 25 December 2019, 11 am to 8 pm
Where: 8 – 12 Kallang Avenue, Singapore 339509
Website
P.S. – Did you know that parking at Aperia Mall is free on weekdays from 6.30 pm to 10 pm and on weekends and public holidays for three hours!
This feature is brought to you by Aperia Mall.
Click here to subscribe to our YouTube channel and to see more great videos!
More Stories on Christmas: