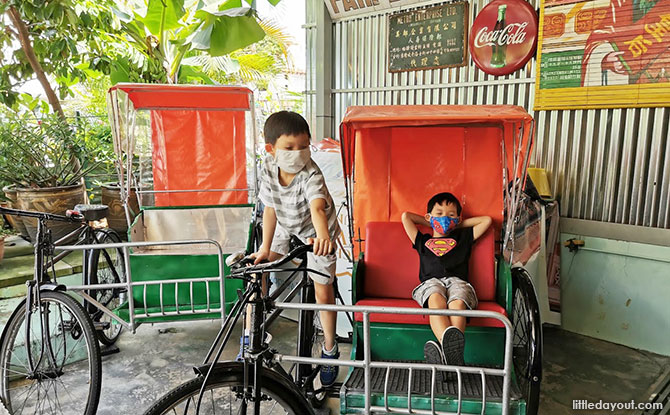 Singapore is fortunate to have plenty of museums which cater to a wide variety of interests. These range from some mainstream museums to those which are more esoteric. For families with kids who wish to pay a visit to less well known, but no less fascinating, museums in Singapore, here are our picks.
---
5 Unusual, Kid-friendly Museums In Singapore To Visit
Singapore Ant Museum
Ants may be small but they are extremely interesting creatures. At the Singapore Ant Museum, you can learn all about different species of ants and how they adopt clever strategies to work together and survive as a colony.
There was much to see and learn at the Singapore Ant Museum, and it will turn into an educational trip even for the adults.
---
-- Story continues below --
Find out more about Singapore Ant Museum.
---
Wee's Collection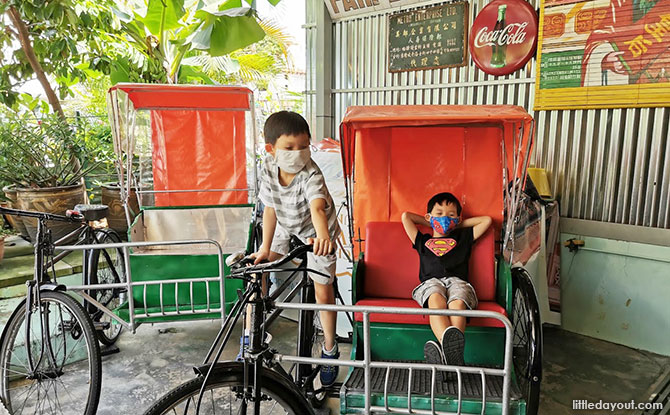 Take a walk down memory lane at Wee's Collection, a private museum. The fruit of 25 years of collecting, Wee's Collection consists of four themed sections filled with items from yesteryear. A visit to this unique museum is a good opportunity for parents to introduce kids to what life in the past was like. Make it a three-generation outing and take a walk down memory lane.
Find out more about Wee's Collection.
---
The Battlebox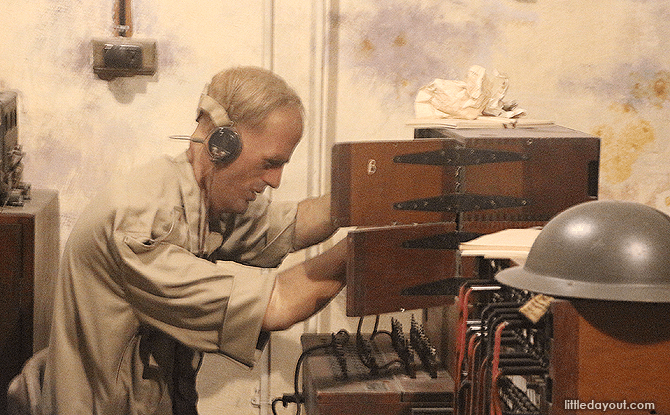 Located deep under Fort Canning Park, The Battlebox preserves the memory of the days before the fall of Singapore. The authentic underground command bunker is unique museum in Singapore which you can visit together with the kids and explore its maze of corridors and rooms.
Find out more The Battlebox.
---
Live Turtle & Tortoise Museum
One of our favourites and a favourite with many families is the Live Turtle & Tortoise Museum. While it is called a museum, it is really home to the owner's many pet turtles and tortoises. The highlight of any visit is the chance to hand-feed the free-ranging reptiles at this unique "museum" in Singapore.
Find out more about The Live Turtle and Tortoise Museum.
---
Diggersite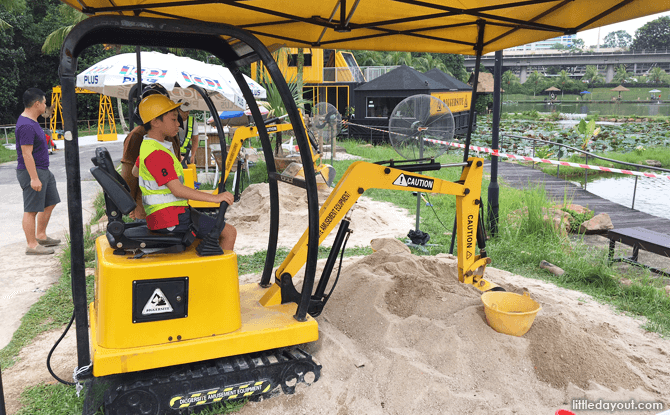 While it calls itself an edutainment centre, we are going to take the liberty to call it a "museum". After all, Diggersite has a collection of small-scale construction machinery. And it's not just for looking at – visitors can try operating the equipment. Put on a hard hat and a high visibility vest and get behind the controls. Take note that Diggersite is only open on weekends and public holidays.
Find out more about Diggersite.
---
BONUS IDEA
Fort Siloso
Spend some time exploring the tunnels and guns at Fort Siloso, Singapore's only preserved coastal fort. The life-sized dioramas help to tell the story of the Battle of Singapore and also provide and interesting look at life at the Fort for early troops stationed there. Find out more about what to expect at Fort Siloso here.
If you enjoy unusual museums, check out this museum that focuses on prints and paper.