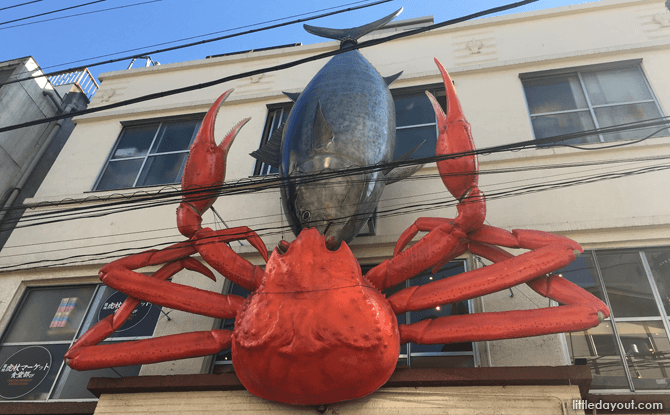 Tokyo's Tsukiji Fish Market's days are numbered as plans are underway for it to move to a new location at Toyosu on 11 October 2018. Nonetheless, the famed market continues to attract droves of people, drawn to the outer market by the opportunity to see what Tsukiji Fish Market has to offer.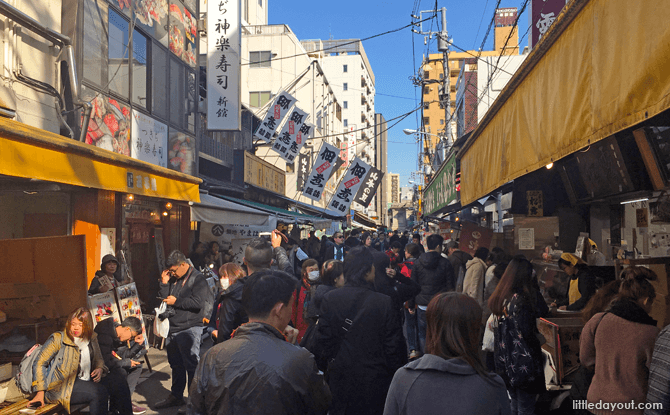 While the restricted tuna auction takes place in the early hours of the morning at the Inner Market, the Tsukiji Outer Market, where the street vendors and restaurants are located, is free to visit at any time and immensely popular with visitors. As you walk through the crowded streets, it is easy to understand the attraction – there is so much to see and taste amongst the Tsukiji Fish Market food stalls.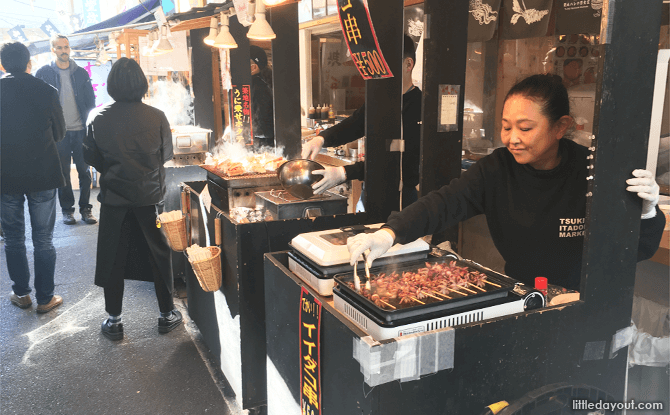 There are food vendors hard at work, fresh seafood and other produce on sale and even sushi knives to buy.
While you can duck into a restaurant for some sushi, one of the main attractions at Tsukiji Fish Market is the street food. In Japan, it is considered polite to buy food and consume it before moving on – as opposed to walking around with food in hand. So, before the market shifts to its new location at Toyosu, here is a look at some Tsukiji Fish Market food items that you can pause and munch on while visiting the Outer Market.
Tsukiji Fish Market Food
---
Tamago
There are several Tsukiji food stalls selling tamago or Japanese rolled egg omelette at Tsukiji market. While often eaten with rice, at Tsukiji, you can buy them as big yellow blocks that can be enjoyed on their own.
---
Crab in Shell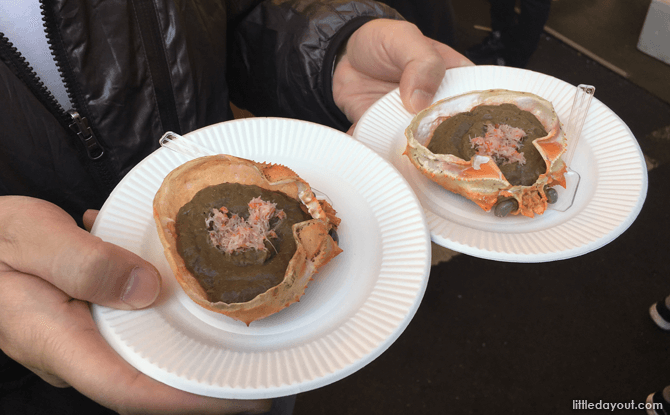 Tuck into a flame-torched crustacean-worthy combination of crab meat with crab paste and miso in a crab shell.
---
Raw Oysters
Tsukiji Fish Market has ultra-fresh seafood. This means there is little reason not to sample the super-large oysters on sale, eaten raw with a bit of soy sauce seasoning.
---
Scallops Topped With Uni
Grilled scallops? Yes, please.
Uni? Hmmm.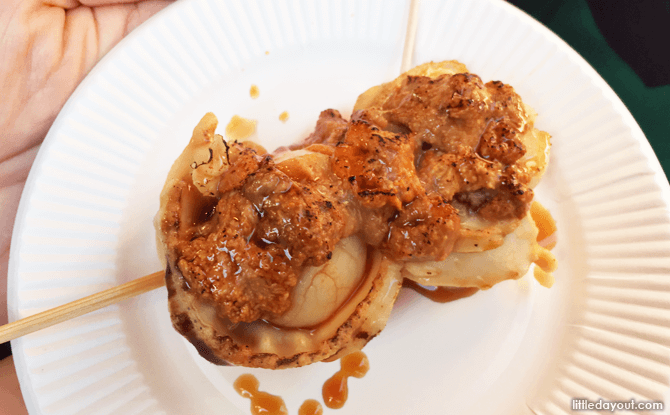 Scallops with uni, grilled to add a bit of char? Ooh, ya.
---
Unagi on a Stick
Grilled eel served skewered on a stick makes a great street snack.
---
Fish Cakes
These fried fish cakes come in a variety of flavours including onion, squid and cheese.
---
Corn Fritter
Amongst the Tsukiji Fish Market food stalls is one that sells these amazing corn fritters.
---
Mochi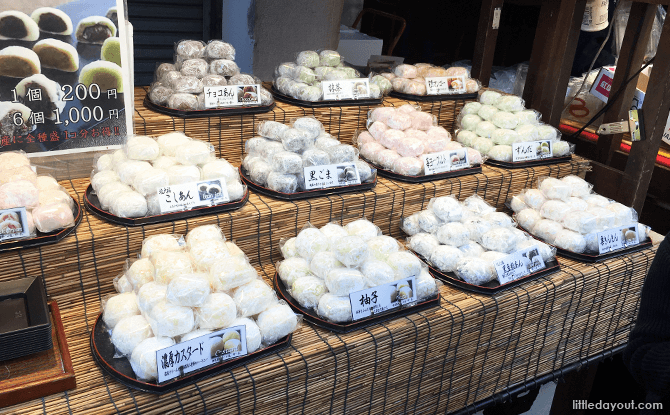 Need something sweet? Sample some giant mochis that come in different flavours at Tsukiji Fish Market, including some that come stuffed with whole strawberries.