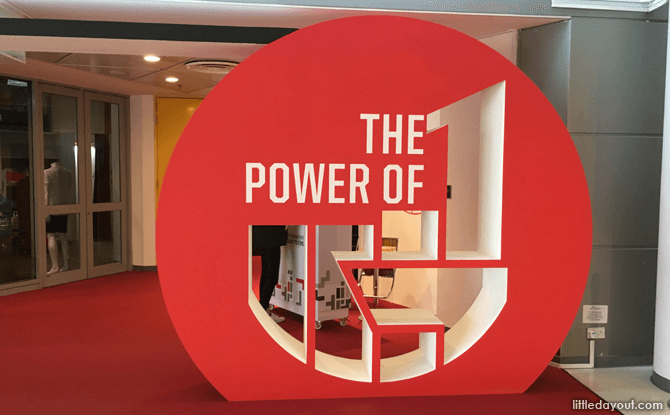 "How will we, as individuals, respond?" appears to be the common thread at the Total Defence Day 2018 exhibition at S'pore Discovery Centre, The Power of 1.
Held in conjunction with Total Defence Day 2018, which falls on 15 February 2018, the special exhibition surfaces the complex issues facing Singapore and what individuals can do to respond to them.
Total Defence Day 2018 Exhibition at S'pore Discovery Centre
The Power of 1, the Total Defence day 2018 exhibition at S'pore Discovery Centre, is divided into three zones.
In Complex Challenges Today, information panels provide a look at current day threats such as terrorism, cybersecurity and fake news.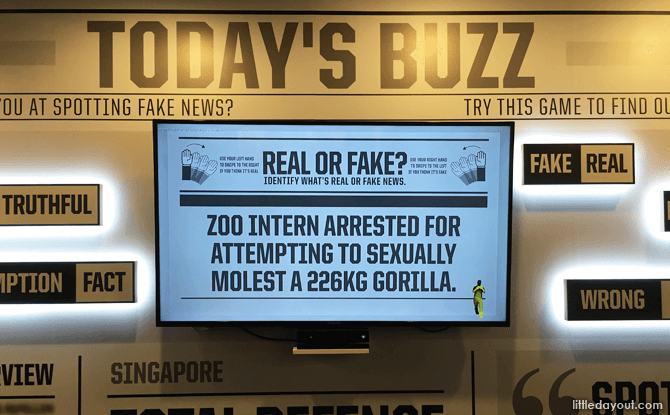 These issues are presented in interactive ways. For example, there is a challenge to spot the threats found in a picture. Or visitors are presented with a series of newspaper reports on a TV screen and have to determine if they are "real news" or "fake news".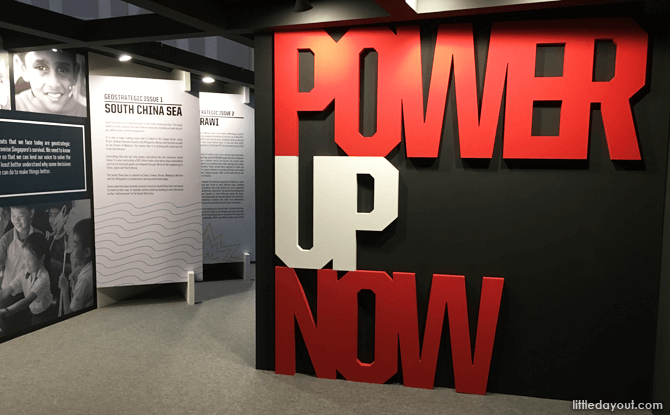 The next section, Power Up Now!, delves into larger geopolitical issues facing Singapore in the region and around the world. This is obviously targeted at those at the secondary or upper primary levels, it highlights geostrategic issues such as the South China Sea and North Korea in the form of case studies.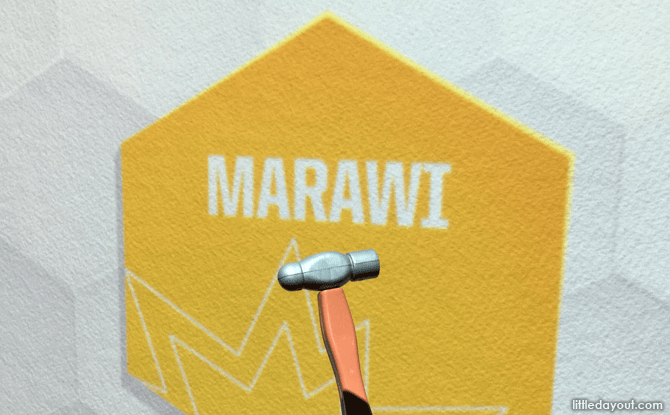 This section also features an interactive display where visitors can use a toy hammer to "smash" through these issues.
The last zone, Are You Prepared?, brings it back to the individual. It highlights the tenets of Total Defence and how each person's response counts.
The Power of 1 provides a glimpse into the complex threats and issues facing Singapore today. It is intended for more mature visitors but it can still act as a platform to have a conversation on selected issues (e.g. fake news!) with younger children too.
Additional Total Defence Resources
For younger children, there are additional resources available at the Mindef Total Defence Day 2018 webpage including a Total Defence Puzzle ala Where's Wally and #WeAreTotalDefence activity sheets for pre-schoolers, lower primary and upper primary students.
The Power of 1
30 January to 25 March 2018
S'pore Discovery Centre