Ever since the pandemic, home facials and DIY beauty treatments have become something of a norm, since there's no telling when we can get to a salon or how long the waitlist is for a slot.
Not surprisingly, then, beauty accessories and devices approximating salon treatments have also seen their stock rise. Some are manual tools such as facial rollers and eye massagers; others are powered by technology like micro-currents and LED (light emitting diode) which work to lift and repair skin. They may not deliver the same level of effects as the equipment used by professional facialists, but they can amp up your skincare routine by adding salon-esque steps and therapies.
So for those looking to 'zhng' their home facial, we've rounded up some wonderful gadgets that can help you buzz and whirr your way to healthy, glowing skin.
---
Cleansing
PMD Clean Pro Facial Cleansing Device, $219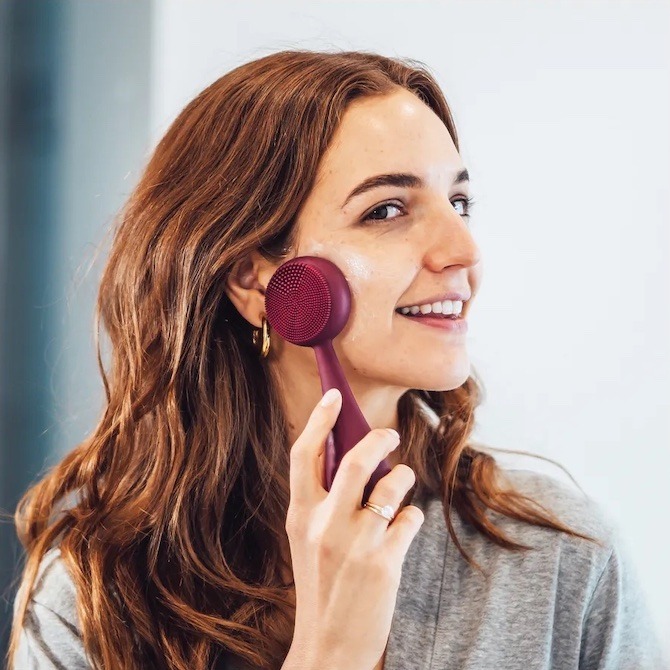 Clean skin is the foundation of good skin, and this device delivers that through a 7,000-vibrations-per-minute cleanse that removes dirt, oil and impurities from deep within pores. Made of hygienic silicone that doesn't need replacing, it's gentle enough for use by all skin types and is also anti-bacterial and odour-resistant. On the back of the brush is a flat warming surface that can be used to help skincare products be absorbed better and deeper.
---
Reclar Water Peeling Device, $148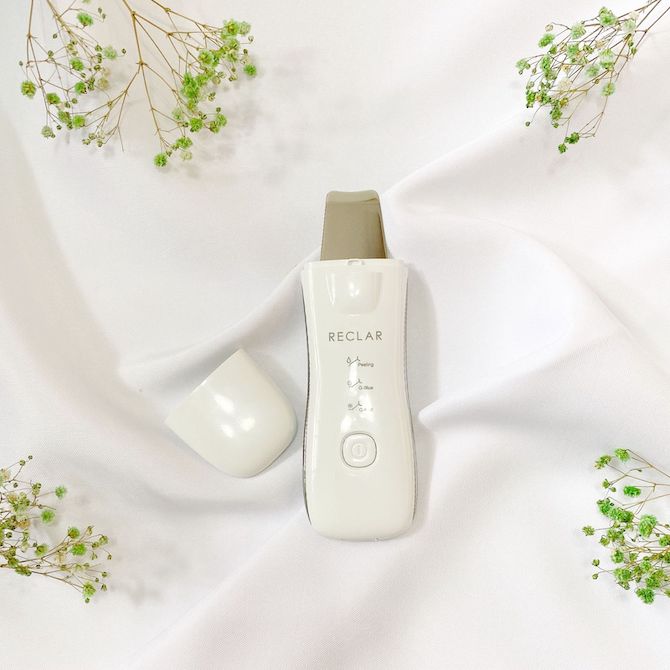 Our tropical climate tends to send our skin's oil production into overdrive, resulting in clogged pores and blemishes. This helps to clear out pores and slough off dead skin cells from the skin surface using just water and ultrasonic waves. It's versatile too, with two other modes that make use of galvanic ions and LED (red and blue lights) to enhance product absorption, brighten skin, soothe inflammation and improve skin elasticity.
---
Toning & Lifting
Foreo Bear Microcurrent Facial Toning Device, $469
Just as you'd hit the gym to get body-beautiful, giving your face regular workouts will help to firm it up, improve muscle tone and tighten its contours for a more youthful, chiselled appearance. The only waterproof microcurrent device in the world, the Foreo Bear uses advanced microcurrent technology to stimulate muscles under the skin and boost the growth of healthy, strong cells. At the same time, it emits skin-massaging pulsations, thereby enhancing microcirculation and prepping skin to better absorb products. A few minutes a day is all that's required. Those who are a little squeamish with the idea of passing microcurrents through your skin can rest easy – the Bear has a patented anti-shock system that moderates the strength of the currents so you won't feel zapped.
---
Sephora Massager Globes for Eyes & Face, $38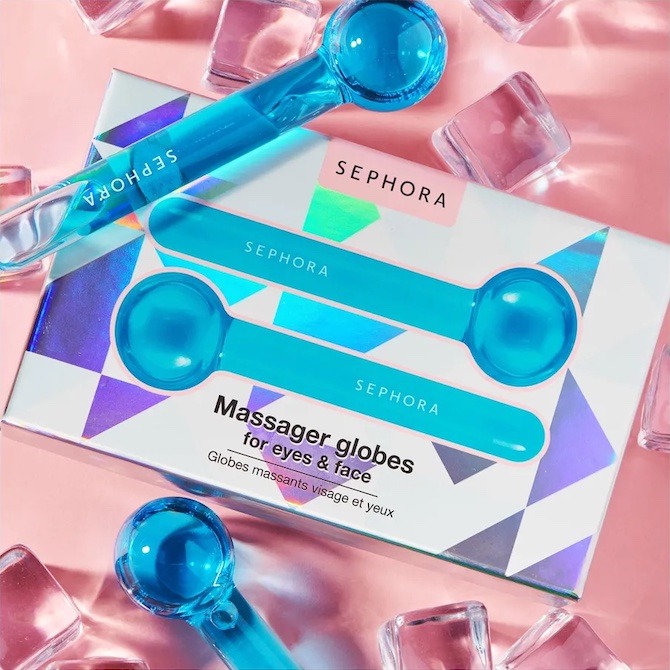 Sometimes, getting the cold treatment can be a good thing. Pop these globes into the fridge for 10 minutes, apply your serum or moisturiser, then massage in the product with them. Not only is it an ultra refreshing pick-me-up, the globes also have a pore-refining and skin-soothing effect.
---
Skin Inc Optimizer Voyage Tri-Light++, $408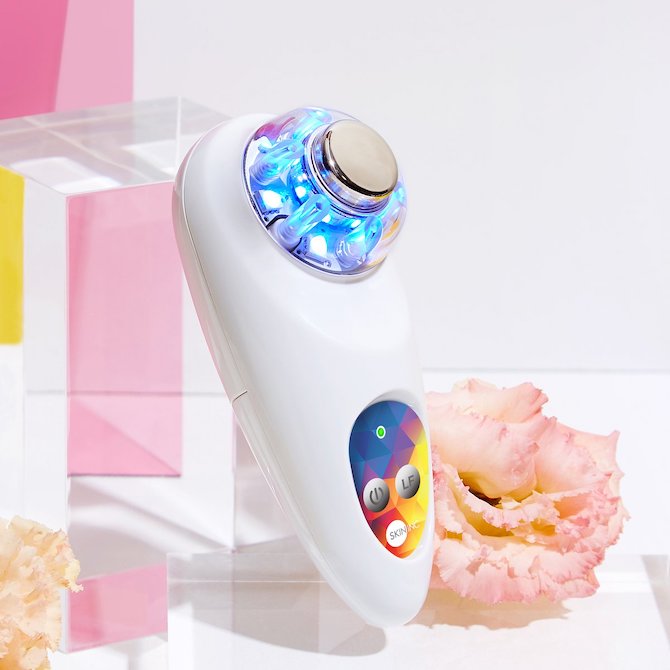 Enjoy regular phototherapy at home with this multi-tasking award-winner. Using LED Chromotherapy and low-frequency sonic pulses, this allows you to address various skin concerns with one device, whether it's repairing damaged skin, increasing collagen production, brightening the complexion or alleviating acne. There are three coloured lights – red, yellow and blue – and they can be combined to create orange or purple light, giving you five possible settings.
---
5erenity Electric Vibrating Natural Rose Quartz Roller, $42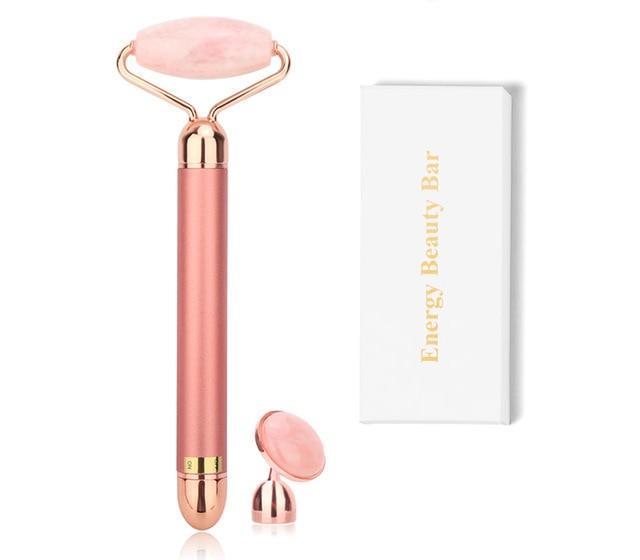 Give the blood circulation and lymphatic drainage around your face a boost with this facial massager made from smooth, natural rose quartz. Regular use is said to help reduce face puffiness and encourage more collagen production for a fresher, more lifted look. This roller also comes with a vibration function to relax muscles while enabling better product absorption. To target puffy peepers, swop the roller head for the under-eye press.
---
Iren Skin Vaporizer, $199
Even the priciest serums aren't much good if they can't get into skin. To help you get the most out of your skincare, this handy tool nebulises high viscosity fluids like serums and essences, converting them into a fine mist for optimal absorption. Its nano mist technology is said to shrink active ingredients into far smaller particles that can penetrate quickly and deeply into skin. You can even load up your sunscreen and liquid foundation to create a smooth, airbrushed finish.
---
Eye Treatment
Mount Lai The Depuffing Jade Eye Massage Tool, $46
Banish eyebags and fatigue with this jade massager. Not only is it a rejuvenating and depuffing treat, it also helps your eye serum or cream sink in.
---
Bio-Essence Bio-Age'Luxe Pro-Intensive Eye+ Therapy, $59.90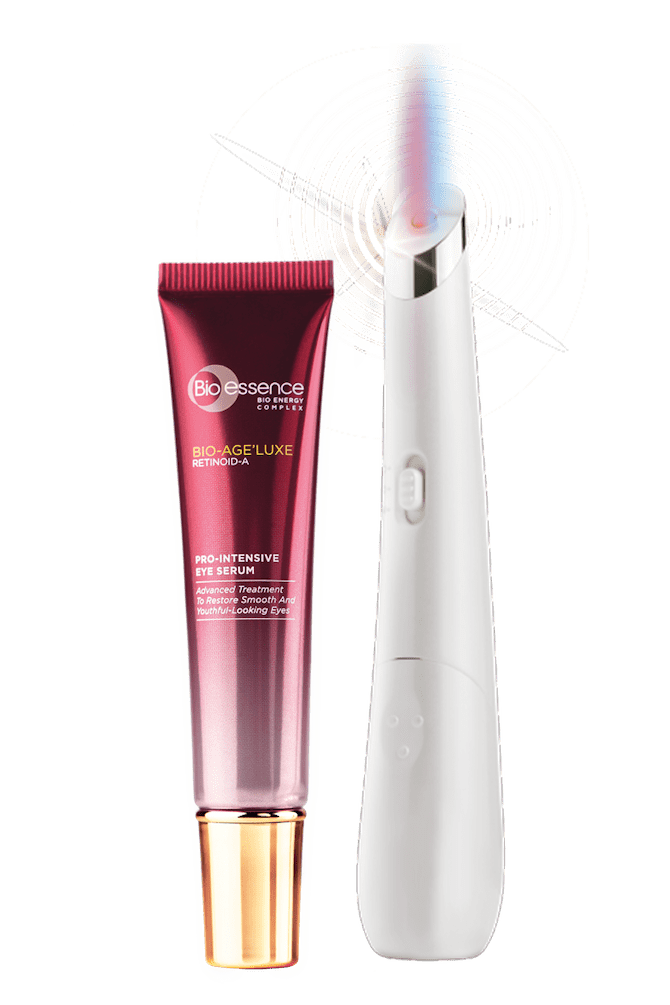 Promising to reduce eyebags in eight days, this serum-plus-gadget set features an eye serum that boasts a gold-standard type of retinol (vitamin A) as well as an LED device which vibrates at 18,000 times per minute to deliver a gentle micro-massage to the eye area, thereby relieving tiredness and improving absorption of the serum. Use the device's blue LED light to calm and smoothen skin or for anti-bacterial purposes; the red LED light helps with circulation, skin renewal and to reduce fine lines.
---
Dr Dennis Gross DRx SpectraLite Eyecare Pro, $299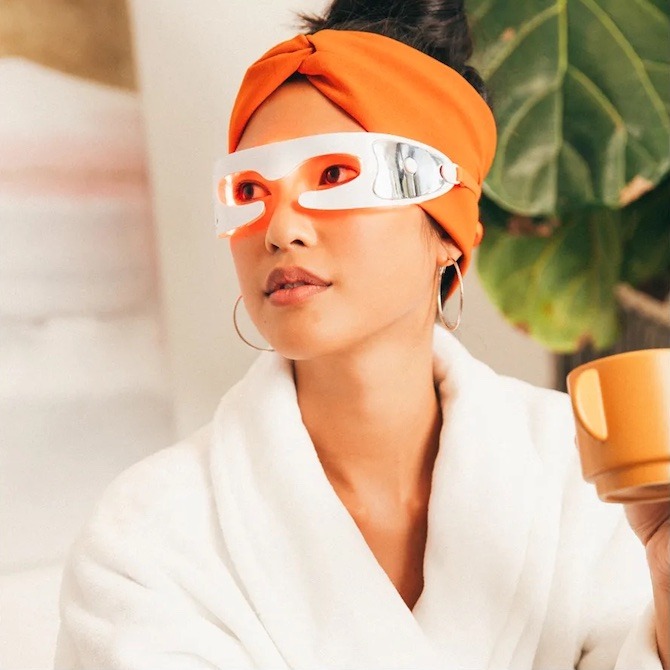 Strap it on, lie back and let the 80 LED lights do their job. Cleared by the FDA, this light therapy device promises to support skin's natural collagen production, smoothen wrinkles and crow's feet, firm up saggy skin and tackle pigmentation or uneven tone. It switches off automatically after three minutes so you don't have to worry about overdoing it, while the flexible silicone design and adjustable head strap make for comfortable wear.