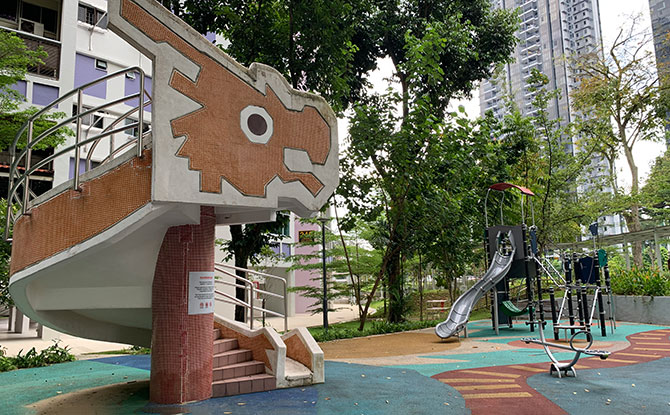 Less well-known than its big brother at Lorong 6, and arguably also less visible than the dragon slide at HDB Hub, is the Toa Payoh Dragon Tower along Lorong 1 in Toa Payoh North.
---
Mosiac Toa Payoh Dragon Tower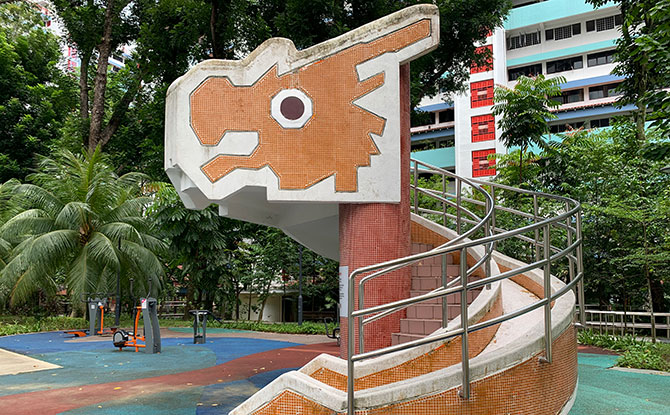 The mosaic Toa Payoh Dragon Tower is a survivor from the olden days when HDB still made their own bespoke playgrounds. It is one of two examples that we know of in Singapore – the other one being at Pipit Road.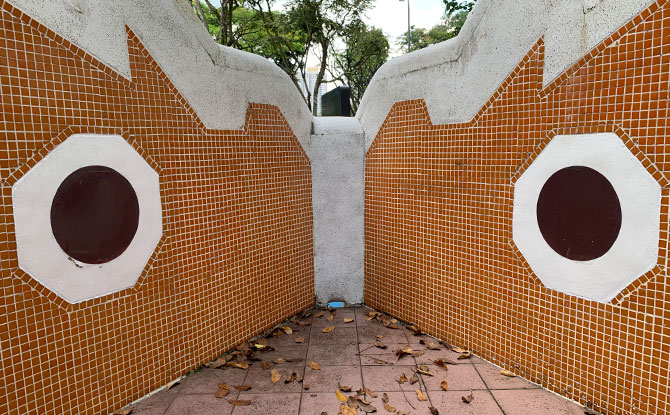 ---
-- Story continues below --
Found in front of Block 240 Toa Payoh Lorong 1, the Dragon Tower is made up of a singular structure with a set of stairs that winds up to a look out platform above.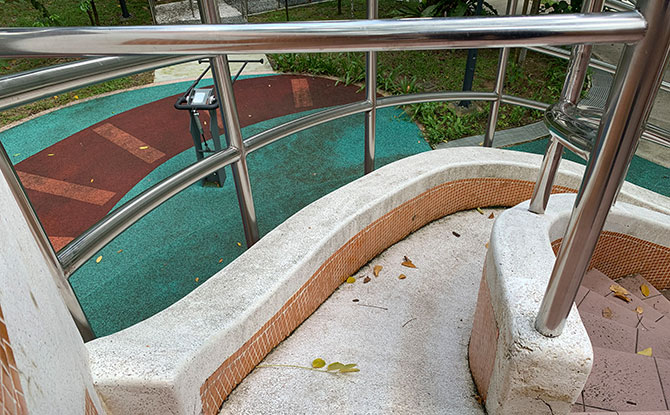 To get back down, there is a concrete slide that runs parallel to the stairs, making it a faster (and more exciting) way to get back down.
The Toa Payoh Dragon Tower sports the save orange livery as its more famous counterpart along Lorong 6.
Kids visiting the little park may be drawn to the more modern children's playground just beside the Dragon Tower. This children's playground also has a tower and slide, and also ropeways for climbing up to the top platform.
However, the more nostalgically-minded may prefer the old school Dragon Tower.
---
At the Toa Payoh North Park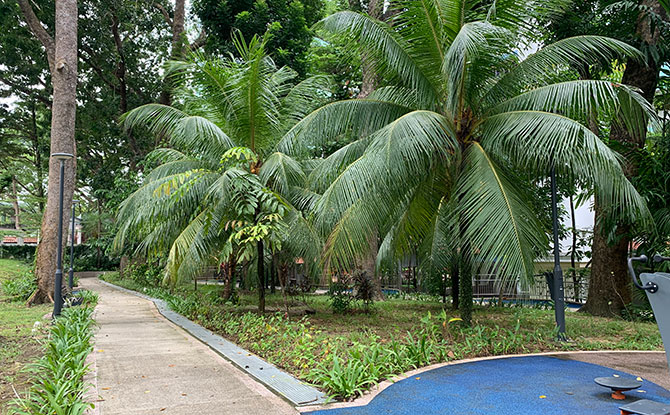 The small neighbourhood park also features a small path that winds its way under mature trees as well as fitness equipment. There is a foot reflexology path as well.
The Toa Payoh Dragon Tower and it park is a reminder of the past, and a place for a stroll into the past while, with the modern companion children's playground, also satisfying the need for kids to have some fun and play.
The Toa Payoh Dragon Tower in Toa Payoh North can be found in front of Block 240 Toa Payoh Lorong 1. It isn't too far from another old school (and last remaining one we know of) playground at the Toa Payoh Lorong 7 Park.