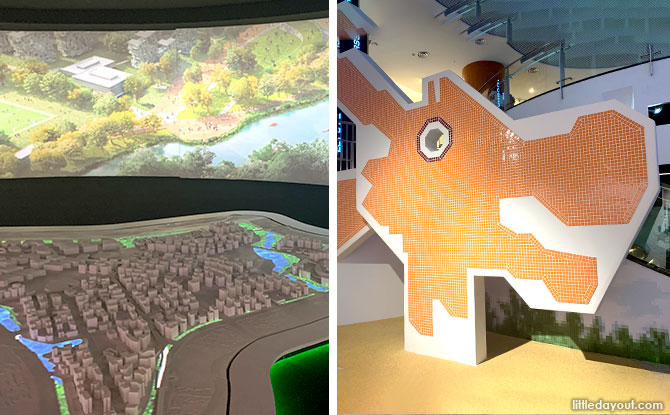 Many of us would be familiar with the Dragon Playground at Toa Payoh Lorong 6, but did you know that there's a similar-looking one elsewhere in Toa Payoh? It's actually located within LIVINGSPACE at HDB Hub.
---
HDB Hub Gallery: LIVINGSPACE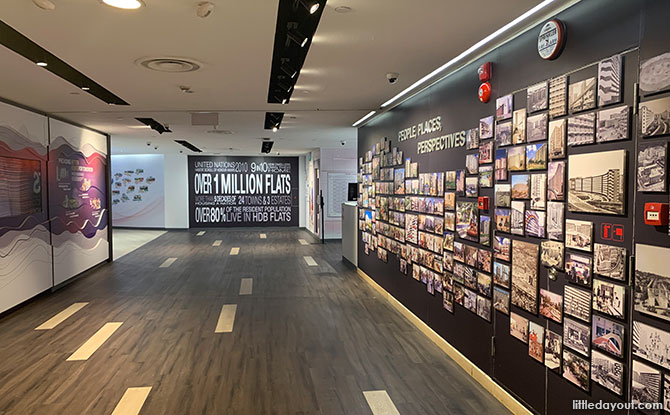 LIVINGSPACE is HDB's gallery which showcases how it designs homes and towns for Singaporeans. Starting off from the entrance, visitors to LIVINGSPACE are ushered through Singapore's public housing journey.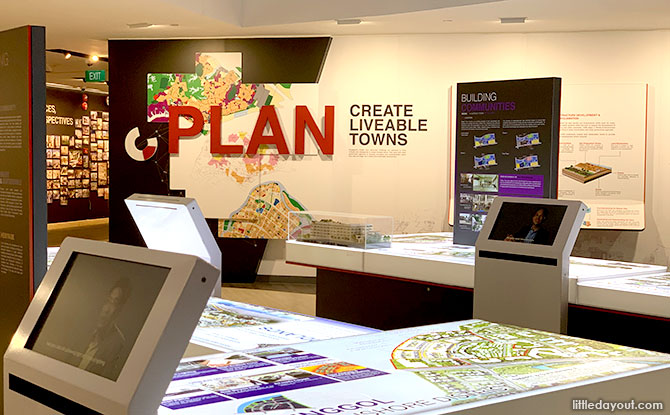 Visitors can also learn about HDB's process behind town planning, including its principles and methodologies. This is illustrated with Punggol Eco Town as an example.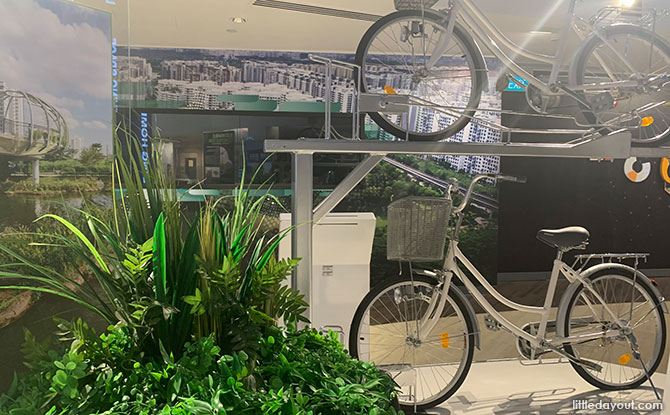 Over the years, HDB has had to evolve with the times. This has also led it to incorporate smart and sustainable features into its town planning. Newer towns are being designed with green and environmentally-conscious practices in mind.
The planning also extends to its rejuvenation programmes for older estates.
At the theatre, the upcoming town of Tengah is highlighted with a projection mapping model that provides a glimpse into the future.
---
The Dragon Playground at HDB Hub
For young kids, there is also a replica of the iconic Dragon Playground found at Toa Payoh Lorong 6. This version is a slide and a fun distraction for kids.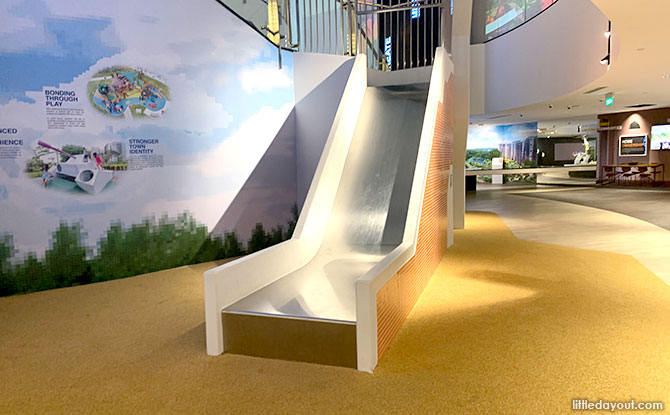 Those who arriving at the LIVINGSPACE from Level 1, where there is a display with panels embedded into the floor, can also take it for a quick way to the basement sections of the HDB gallery.
LIVINGSPACE can be found at HDB Hub, 480 Toa Payoh Lorong 6, Singapore 310480. On Level 1, it is beside The Coffee Bean & Tea Leaf and the basement sections are close to the Toa Payoh Room.
It is open from Monday to Saturday, 8.30 am to 5 pm. Admission is free. Get more details here.