What does Singapore's urban future look like? Catch a glimpse of it at the Urban Redevelopment Authority's Singapore City Gallery.
Located at the edge of Singapore's Chinatown, the Singapore City Gallery tells the story of the nation's urban renewal and provides a vision for the future.
[Editor's note: Singapore City Gallery is closed for a revamp from 14 May to August 2018.]
Welcome to Singapore
Welcoming visitors to the gallery is a 270-degree panoramic multimedia show. It depicts everyday scenes from around Singapore, starting from dawn to dusk, and gives a flavour of life in urban Singapore.
The centrepiece of the gallery is a large-scale architectural model of the city centre. Here, you can get a good overview of Singapore's urban sprawl.
If you look a bit closer, you may notice that there are plots of land, such as those beside Gardens by the Bay which are currently empty, that have towering skyscrapers sitting on them. These are representations of how Singapore's downtown landscape may look in the future, perhaps just a generation ahead.
Urban Planning Challenges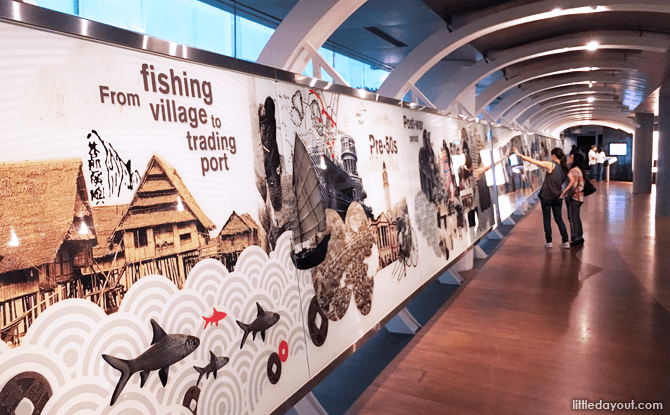 Head upstairs to the Gallery's second floor.
The exhibits here illustrate the urban planning challenges faced by Singapore as the Nation grew.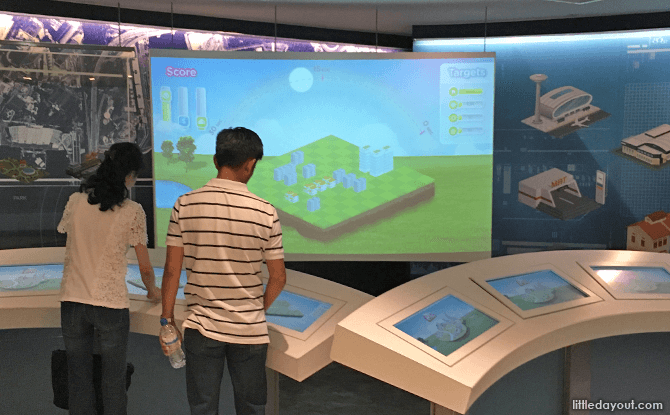 There is an interactive game where you can step into the shoes of an urban planner and try out your own urban planning strategies to cope with burgeoning population demands.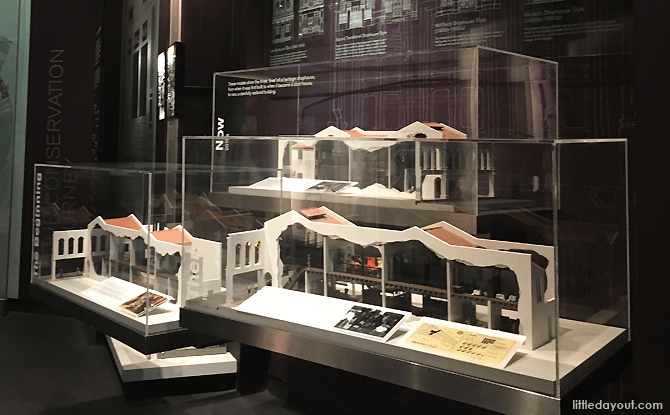 Other exhibits on the second floor of the Singapore City Gallery include a showcase of efforts to conserve spaces and places around Singapore. Others deal with the challenges of housing, water and transport.
The Journey Continues
For those who are interested to see an architectural model of the entire Singapore, head down to the ground floor of the URA Centre, one level below the Singapore City Gallery. This large-scale model acts as a "3D map" of the entire island and will have you looking around for familiar sights.
The Singapore City Gallery is fascinating because it provides an urban planner's perspective of Singapore. It is not by chance that Singaporeans can live in a country with such a small land area. Instead, it is the result of careful planning by urban planners of the past. Carrying on this heritage, the Gallery shows how today's urban planners are shaping up the Singapore of tomorrow.
Singapore City Gallery
Address: 45 Maxwell Road, The URA Centre, Singapore 069118
Opening Hours: 9 am to 5 pm; Closed on Sundays.
Free Admission
[Editor's note: Singapore City Gallery is closed for a revamp from 14 May to August 2018.]